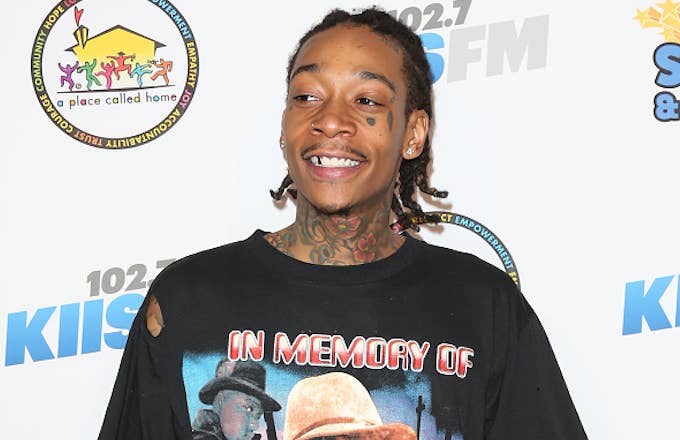 To celebrate the seven-year anniversary of Kush and Orange Juice, Wiz Khalifa released three new songs that will stream on his website for only 24 hours.
"Get It On Your Own," "Lost Files," and "Coachella" are produced by longtime collaborator Cardo. 
On Thursday, Wiz teased the arrival of new music on Twitter, asking his followers what would make them "happy" on Kush and OJ's anniversary.  
While some fans are eagerly anticipating his upcoming studio album, Rolling Papers 2, Wiz gave them the next best thing: new music. Of course, his fans were more than happy with the unexpected gift.