Vic Mensa continues to show off his humanitarian side by helping those near and dear to his heart. 
Born Victor Kwesi Mensah, the 29-year-old artist was raised in Chicago, but his father hails from Ghana and oversees the non-profit organization Let Them Drink Water, according to Billboard. Mensa observed how water contamination issues were impacting the community, and decided to try and lend a helping hand by linking up with his dad to build a Borehole, a manual pump which is unfortunately rare across Africa.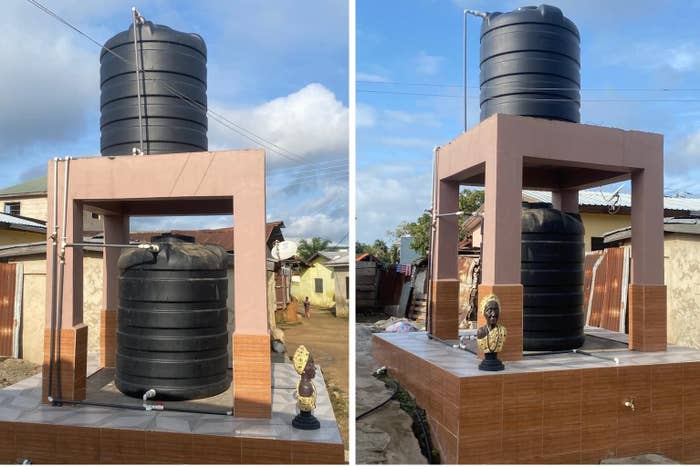 The first Borehole was constructed in Koforidua, an eastern region in Southern Ghana with a population of 200,000 people. Its success sparked Mensa's interest in expanding elsewhere, setting his sights on building Boreholes in the city of Effiduase and village of Amedzope, in the mountainous Volta region.
"We're building 3 Boreholes in different communities in Ghana to provide clean drinking water; the first being the Asokore Zongo in Koforidua where my family lives, which is already built," he said. "The other locations are a nearby community called Efiduase and then our ancestral village in the Volta Region Amedzope. Most people in communities like this in Ghana experience constant water borne diseases."
Mensa will use money generated from the upcoming Black Star Line Festival—which will feature performances by Chance the Rapper, Erykah Badu, T-Pain, Jeremih—to cover the cost of additional Boreholes at $15,000 each. 
Over Labor Day Weekend last year, Mensa donated $10,000 worth of gas to people in his native Southside neighborhood.