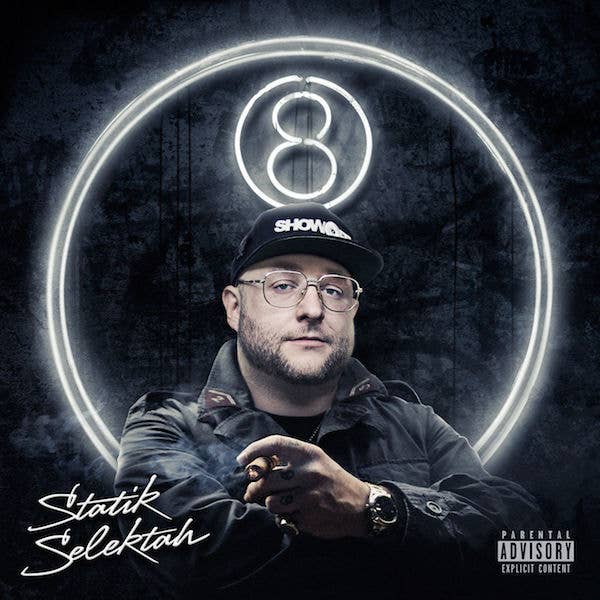 It has been a little more than two years since Statik Selektah released a full body of work, but he's finally returned with his eighth studio album, the aptly titled 8. The project features a star-studded list of guest appearances, including 2 Chainz, Wiz Khalifa, Run the Jewels, Action Bronson, Wale, and many more. 
"I needed a break," Selektah toldHipHopDX of his hiatus. "I felt like I put so much work into Lucky 7. The album dropped, I was on tour, my daughter was born a couple weeks later and I had enough. I've been doing this shit for so long — at that point it was eight years since my first album — and I was sick of recreating the same kind of records. On this album, I don't have that feeling. I feel like I'm starting a new wave — not a new wave, but a new cycle in my career."
Aside from finding inspiration in being a father, Selektah also found himself admiring the longevity and evolution of DJ Khaled's career. "I'm really inspired by just life right now and being a dad … and Khaled," he said. "Khaled doing what he's doing, he's on his 11th or 12th album, and we started doing albums right around the same time. We've been friends for over 10 years, but he really inspires me and not many people do that. When we compare the music, it's not the same. He's more the crossover king with his Hip Hop, but with my shit, it's like the balance. I make the grimy shit, he does that and we bring together all-stars."
Selektah definitely brought together some all-stars on 8, which you can check out now by heading to Apple Music and iTunes or listening via Spotify below.