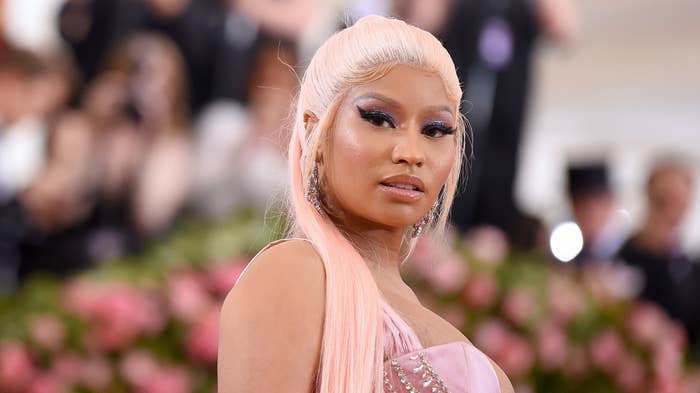 Nicki Minaj faces a copyright infringement lawsuit for allegedly stealing the beat on The Pinkprint track "I Lied," as reported by TMZ. Mike Will Made-It, who is credited as a producer on the song, has also been named in the suit.
Julius Johnson claims he first heard "I Lied" last year and couldn't help but notice the similarities between the track and a song titled "onmysleeve," which he published on YouTube in Sept. 2011. Johnson alleges everything from the instrumentation to the beat itself are exactly the same.
Sources close to Nicki tells TMZ that the lawsuit stems from a dispute on the production side and therefore, the rapper has nothing to do with it. "Clearly Nicki is a lyricist, so the claim in terms of production will obviously have to be addressed by the applicable parties," the insider said, adding Mike Will Made-It presented her with the beat.
Mike Will told Complex in 2014 that people should be prepared for an unexpected surprise upon hearing "I Lied" for the first time. "People aren't expecting what they are about to hear," he said. "That TLC song, 'Unpretty,' how that impacted all females...and they could relate to it. It's going to be every girl's favorite song."
Johnson alleges in the suit that he dealt with an unexpected surprise in 2013 when someone swiped his hard drive from a studio session while he attended the Art Institute of Atlanta. He claims the beat for "onmysleeve" was the hard drive and associates for Nicki and Mike Will happened to be in his school at the same time.
Johnson is seeking the profits made off "I Lied." He's also asking a judge to either order Nicki and Mike Will to credit him on the song or disallow them from using the track altogether.