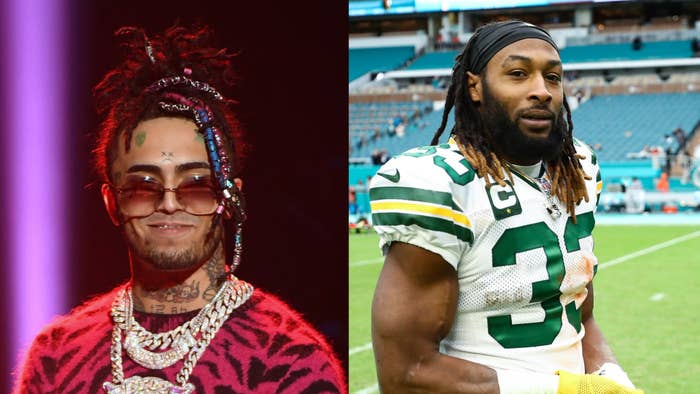 Green Bay Packers star running back Aaron Jones has bought a 5,165-square-foot Miami mansion from Lil Pump for $7 million, as reported by the New York Post.
Built in 2017, the five-bedroom, seven-bathroom modern waterfront home comes with a spa, deck, third-floor terrace, boat dock, and 20-foot-high ceilings in the living room. Pump, who spent $4.65 million on the mansion in 2019, put the home on the market in February with an asking price of $8.7 million.
Complex caught up with the "Gucci Gang" rapper earlier this year inside this same pad, and he looked to be a "man in transition" heading toward a new, encouraging chapter in adulthood and saying goodbye to the over-the-top persona he embodied while skyrocketing to fame in 2017.
"When I was young, I was just doing a lot of dumb ass ignorant shit," the 23-year-old recalls. "I admit that. I've done a lot of dumb shit. When I was 17, I was just wildling out, doing dumb shit, crashing cars, doing this and that, a whole bunch of drugs. Now I'm just more grown. I think about shit before I do it."
According to Spotrac, Aaron Jones is entering the third year of his four-year, $48 million deal with the Packers. He's coming off a 2022 campaign where he put up career-highs in rushing yards (1,121) and receptions (59).