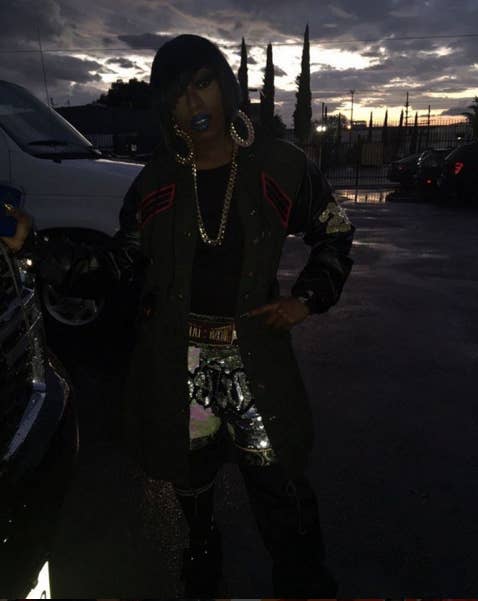 Missy Elliott made her huge return and kicked off her comeback campaign at this year's Super Bowl alongside Katy Perry. After the performance, the unanimous response was that the world missed Missy and was more than ready for a comeback. Last week, Missy's return officially came to be with the release of her "WTF" video featuring Pharrell. 
As it turns out, the world has Pharrell to thank for Missy's proper comeback in the first place. In a new interview with i-D, Missy explains that it was Skateboard P's persistence that got her back in the studio. "After the Super Bowl, he hit me up like 'Yo, what are you doing?'... He said 'I'm not trying to push you, but people miss you. Do you see what happened out there? Have you seen the charts?' He was like 'I want to get in the studio with you.' Who turns down Pharrell?" 
From there, Missy headed to LA to meet up with her friend where he played her the beat for what would become "WTF." "I felt like, 'How do I fit in'? I'm battling. But then I never fit in!'...I thank god for somebody like Pharrell who stayed in my ear," Missy said. "For him, at that time, 'Happy' was everywhere, he didn't have to share anything with me. He said to me, 'You call me any time you feel like that, because I have went through that same thing in my life and I want to make sure I pull you up. I've been there and I know what that feels like.'" Read the full interview over at i-D and watch Missy's new video for "WTF" right now.