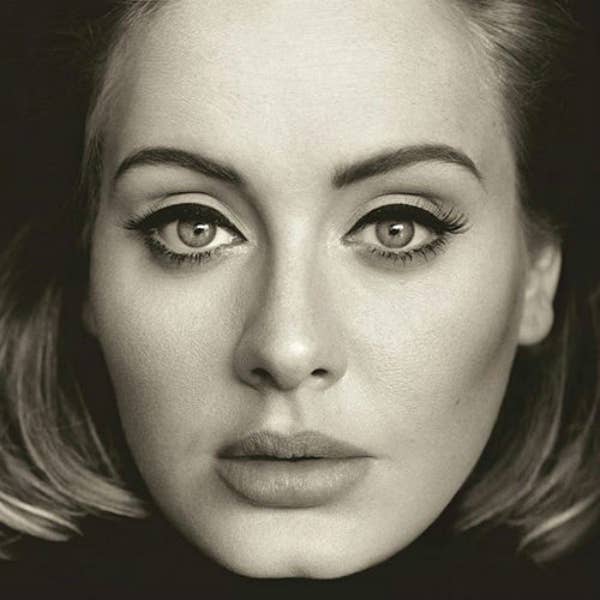 Adele's record-breaking 25 album scores a monumental finish to 2015. According to Billboard, the album ends the last week of the year in the No. 1 spot of the Billboard 200 chart for the sixth week in a row. Although sales are down from the previous week of Christmas, 25 is the first album to count its first six weeks at No. 1 since Susan Boyle's I Dreamed a Dream back in 2010.
Unsurprisingly, 25 also ends 2015 as the top-selling album of the year with a total sold 7.44 million copies in the U.S. through the week ending Dec. 31. If you remember, Adele easily broke NSYNC​'s first week record of 2.41 million right out of the gate before beating out Taylor Swift's 1989 record of 5.57 albums sold. As it stands now, 25 is already the biggest seller of any calendar year since 2004 when Usher's Confessions sold 7.98 million.
Adele also ties a record previously held by none other than Creed as 25 is the first album to sell more than 300,000 copies in each of its first six weeks since Creed's Weathered back in 2001. Let that comparison soak in.