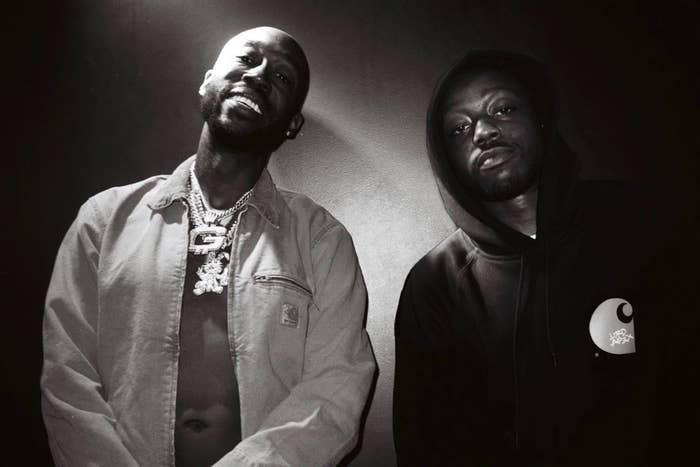 Lord Apex is gearing up for the release of his new album, The Good Fight (due November). Kicking off the rollout with a bang, the West London rhymer has shared the first track, "Phoenix"—a link-up with his good friend, Freddie Gibbs.
The two rappers have been pals for a little while now—a friendship that's sent them hopping across Europe on tour together last year, even enjoying a viral moment when they both crashed someone's dad's video—so a studio collaboration was surely all but inevitable. All that time spent on the road has clearly sparked a tight bond between the pair and they make natural sparring partners. Both sound relaxed but tight in their execution, completely at home on Argov's production.
Sharing his thoughts on the track's meaning, Lord Apex explains that "the inspiration behind making 'Phoenix' was just because I felt I was rising out of the ashes of a volcano. I was going through so much while finishing the album."
No doubt there are more treats and surprises in store before the album drops. While we wait for more details, including a concrete release date, hit play on "Phoenix" below.