DJ Q Is All Fired Up
Eight years after signing with Local Action, DJ Q is finally ready with his second album, Est. 2003. That doesn't sound accurate at all, but we checked...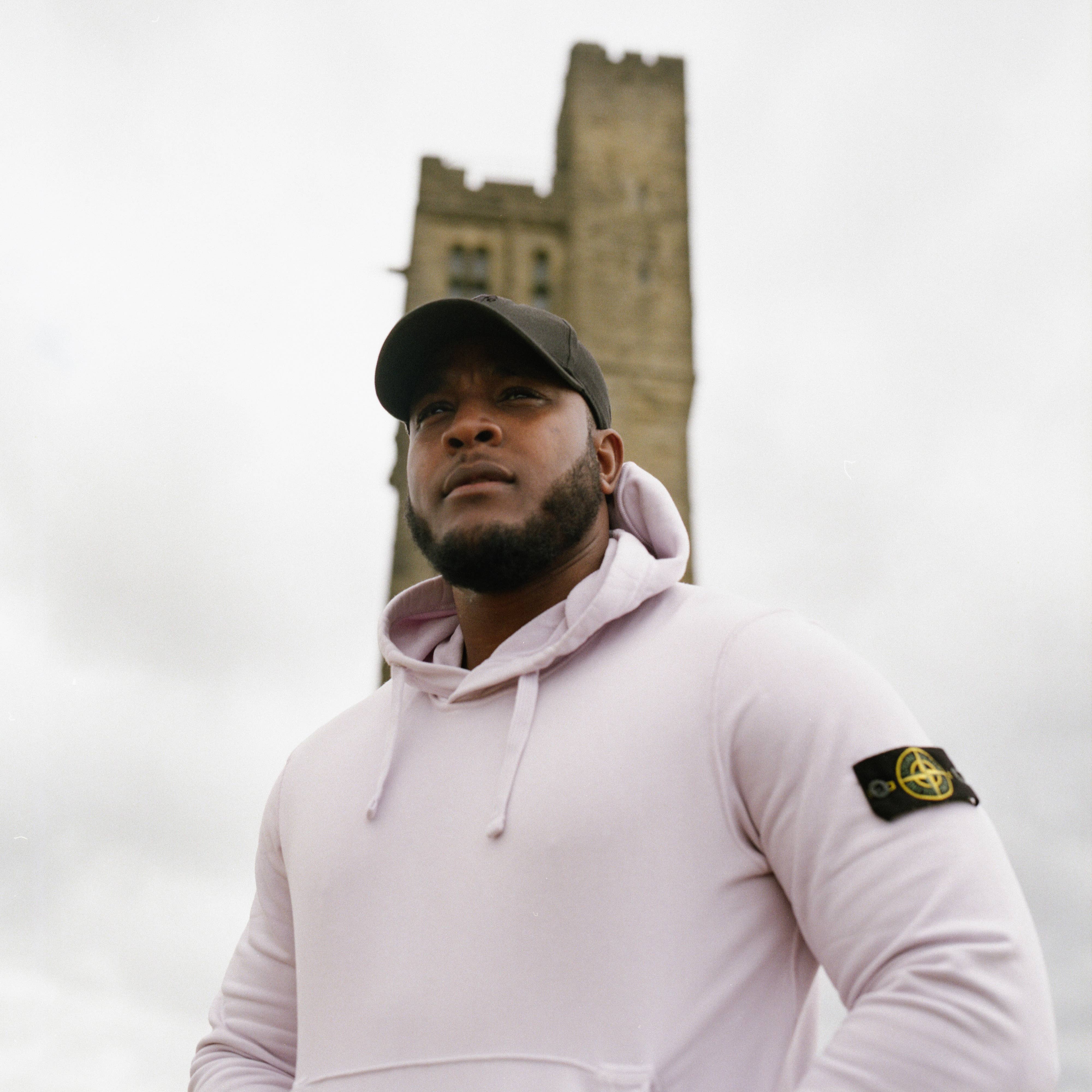 Publicist
Photography by Garry Jones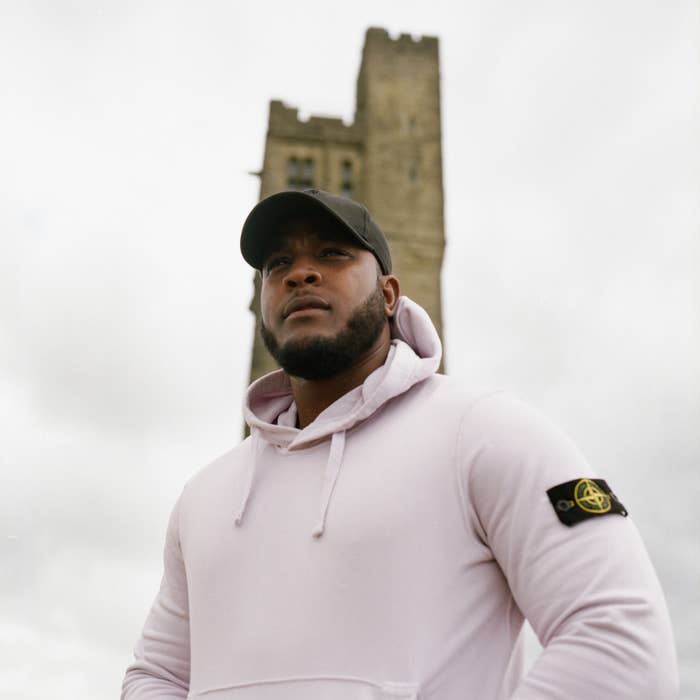 Eight years after signing with Local Action, DJ Q is finally ready with his sophomore album, Est. 2003. That doesn't sound accurate at all, does it? But we checked. Several times.
It's not like the Huddersfield producer's taken his foot off the gas, though: there have, in truth, been a couple of projects—namely, the All Night tapes—but they were more like compilations of the kinds of club bangers he was kicking out at the time. There's also been a relentless torrent of singles—between his equally relentless touring schedule, that is—and, of course, his ongoing collaborative outlet with Flava D and Royal-T: t q d. There isn't much downtime in Q's schedule, but when there is, he stays plugged into his laptop, working on new ideas and finishing up old ones. 
Two years ago, like the rest of the world, DJ Q had a lot of downtime. And it wasn't just time to work on music—it was time to also consider where he was as a producer, where he would like to be, and generally do a bit of much-needed stock-taking. Eight years is quite a long time, but it also occurred to him that it was approaching 20 years since his debut as a professional. It was in 2003 that Q got his first paid booking as a DJ, first got his music played on national radio, and made any sort of money in music—hence, Est. 2003. 
As that milestone fast approached, Q started talking with Local Action founder Tom Lea and they started to really consider his career and began honing in on what defined him as both a DJ and a producer. Between throwing ideas and reference tracks back and forth, Q was focusing more than ever on production. He'd been steadily dropping tracks throughout, but after releasing "Thief In The Night" with San Francisco producer Hans Glader, and "I Can't Stay" with Hans and Shola Ama, it dawned on him that these were exactly the kind of tracks him and Tom had been talking about. With that in focus, he set about mapping out an album that both informed where he is today and gave a snapshot of his 2022 self.
There are light and airy house influences, snappy garage, chunky 2-step, massive slabs of bassline thump, and those inimitable vocal chops that Q is known for. That approach informs pretty much all of the collaborations on the album, too. Todd Edwards, Star.One, Lily Mckenzie, Finn, Murlo (as Sharda), Shola Ama, Hans Glader—it's impossible to think of a DJ Q album without any of them. It really is the definitive DJ Q album. We caught up with the man himself over the phone to talk all about. 



"There's flavours of everything on Est.2003: you've got the bass-heavy stuff, you've got the full vocal tracks, you've got stuff with sample chops… I reckon it's a fair representation of where I'm at today, musically."
COMPLEX: You've said in the past that 4x4 garage and getting played in Niche was your way into the bassline scene. Are you still plugged into the Yorkshire club scene like that? What's it like up there these days?

DJ Q: I think there's a wide range of people doing different things. Rap music's big up here; it gets played in the commercial clubs a lot. You've got places like Basement Studios—who put on events every month—and every possible UK artist you could think of, underground-wise, has been there. They're always pushing out music from new producers, too. There's one guy called Gru Var who is doing big stuff right now. Huddersfield and the wider Yorkshire area, there's lots of stuff going on. There's regular club nights and bassline's still popping as well. 
Do you still hear that connection between the stuff that's coming out now and the classic Niche stuff?

Yeah, even more so now, because speed garage and the organ sounds are coming back, so there's that old-school element there. But then there's newer-sounding stuff as well that's popping off. There's a guy called REESE from Huddersfield, he's releasing on CruCast. Then you've got Gru Var making the garage stuff, and he's releasing more 4x4 bassline-y garage stuff as DJ Jackum. The sound's still as wide as possible, really.
Are there any clear lines between speed garage, 4x4 and bassline these days? I kind of hear little bits of them all in each other.

That's what I mean: the lines are blurred. And I think that's a good thing because there are no restrictions on what people are playing. You've house DJs dropping bassline tracks in their sets now, just slowing down the BPMs. I love that there are no more restrictions because that will just help the sound grow even more.
And do you think it's still a Northern sound, a Yorkshire sound?

No, definitely not. It works all around the country, all the time. Even in Australia—I was there last week and I saw how the sound over there is really picking up. There was about four different UK artists touring around the same time.
Do you think there's anything the bassline scene is missing? 

I'm not sure, you know. Like I said, there's a lot of stuff going on. I think the only thing that's missing, that wasn't there before, is the commercial success. But I guess that will come as more songs get made. Like, what genre would you call the Eliza Rose and Interplanetary Criminal tune ["B.O.T.A"]? That just sounds like the original bassline to me, the organ stuff.
Do you ever get frustrated when people would just see you as the bassline guy?

It is a bit annoying sometimes. I still get people asking, "When are you going to release some bassline?" What they mean is stuff that sounds like the bassline I used to make in 2008. To be honest, as well, I still get pigeonholed by the old-school garage lot. They still think I'm just the bassline artist.
Is that just because they've reached a certain age and they don't want things to move on? 

I don't know. I can't put my finger on it. Obviously, you've got some people in the scene that appreciate and support the music I make. The wider people that aren't really switched on, they see the stuff I did in bassline and just always associate me with that.
Is bassline snoberry still a thing? 

It's a tough one, because what's happening now is people are making music that sounds like bassline, but they don't want to call it bassline. People turn their nose up at bassline sometimes, but then the stuff that's getting made—which is bassline—is getting called something else and people are embracing it. That's why I don't even bother saying, "I've got a bassline track out now," I just say I've got a DJ Q track out.



"I still get pigeonholed by the old-school garage lot. They still think I'm just the bassline artist."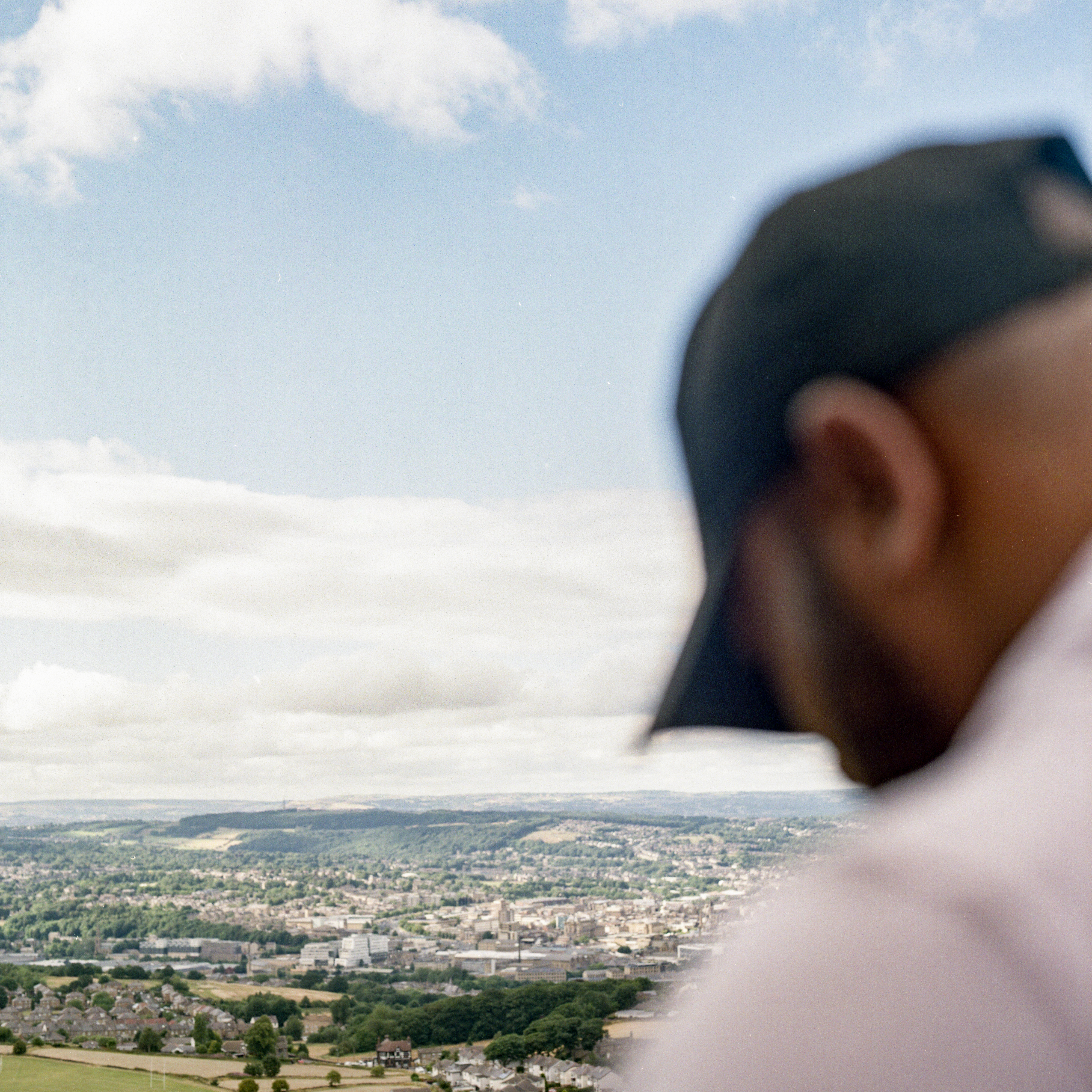 How did you first break beyond Yorkshire? Because it's not always easy making those out-of-town links, especially pre-social media.

For me, personally, it was pretty easy because I've never been shy of travelling, going to different places, different cities, to buy records. And when you do that, you just meet other people that are on the same wavelength and you link up and then stuff happens that way. I used to go up to Manchester a lot, London, Birmingham, so you just meet people from there and then one person knows this person, you link up with that person and it just works that way. Old school networking! Obviously, we've got Instagram and stuff now, so it's a lot easier. But back then, there was a lot of DJs in the town where I'm from, but everyone was focused on the town. I clocked very early that if I wanted certain songs, I have to go out of town to get the songs. So I'd go to London, buy vinyl, come back, and I'd be the only guy with those vinyls for about a month. But then it got to a point where all the local DJs caught up and I realised I had to cut dubs to stay one step ahead. I've always tried to be one step ahead and I think that's what just made me break out of where I was to where I am now.
How do you keep yourself ahead of the game today?

Listening to a lot of music, and I go to a lot of clubs. Even simple stuff, like sticking around for the DJ sets after you, checking out the other rooms, speaking to people, and just finding out what people are feeling, what's working, what sounds good. I just try to keep on top of it as much as I can, because if you don't keep on top of it… I've seen a lot of artists that if they did keep on top of stuff that wasn't in their own bubble, they'd be a lot further now. It's just a case of being out in the field. 
It was eight years ago that you released your last album, Ineffable, so what made you want to sit down and make a new one?

I was speaking to Tom [Lea] at Local Action—going back and forth with him—because at that point when we were chatting, I hadn't released on Local Action in a while. And I thought, "Why the hell not?" The label's been a big part of my journey, it's a label that I'm a fan of, so I spoke to Tom and asked him what the perfect DJ Q song would sound like, and he sent a few examples. Everything got started from there, really. I was just making a lot of music through the downtime we had during lockdown, and as more music started getting made, Tom was like, "Yeah, we'll do an album." That's how it came about it. There wasn't really a master plan—it just happened.
Did it take you a while to get back into that mindset, or were you immediately right back in it?

I'm always in it. I'm always making music—it just feels natural. It's not something I had to get used to.
If feel like Est. 2003 is almost like the full spectrum of what DJ Q is. How would you describe where you're at now, musically?

Yeah, that's exactly the idea. It's a representation of me right now. There's flavours of everything on Est. 2003: you've got the bass-heavy stuff, you've got the full vocal tracks, you've got stuff with sample chops… I reckon it's a fair representation of where I'm at today, musically—a representation everything that I've been influenced by since 2003 to now.
What about t q d? Is there anything coming up from you guys?

Just singles for now. We'll be releasing a full-length project probably at the beginning of next year. We released a single, "There For You", in July, and we've got another single out in about two weeks. 
Flava D, Royal-T and yourself are super busy on your own, so how do you all find the time to connect and make music?

It is difficult to get everyone's schedules to align so that we can do stuff together, but when we do actually link, it's like we've always been together, if that makes sense? It's just a question of getting all our schedules in the same place, but it's still fun every time we connect.
Is there anything else that you've got coming up that we haven't talked about?

At the moment? I'm just in the studio. When I'm creating music, I never really have a plan for the stuff that I'm making. I just create whatever I feel like creating at the time. And then, once it's done and finished, I decide what's going to happen with it. There's always stuff in the works.
I bet you have a huge vault of unreleased gems.

There's a big folder of stuff that needs finishing, and stuff that's finished that just hasn't been released yet. So I'm gonna give the album time to breathe so people can connect with it and, after that, go again and release more stuff. There's a lot more collabs in the works, too, so look out for that.