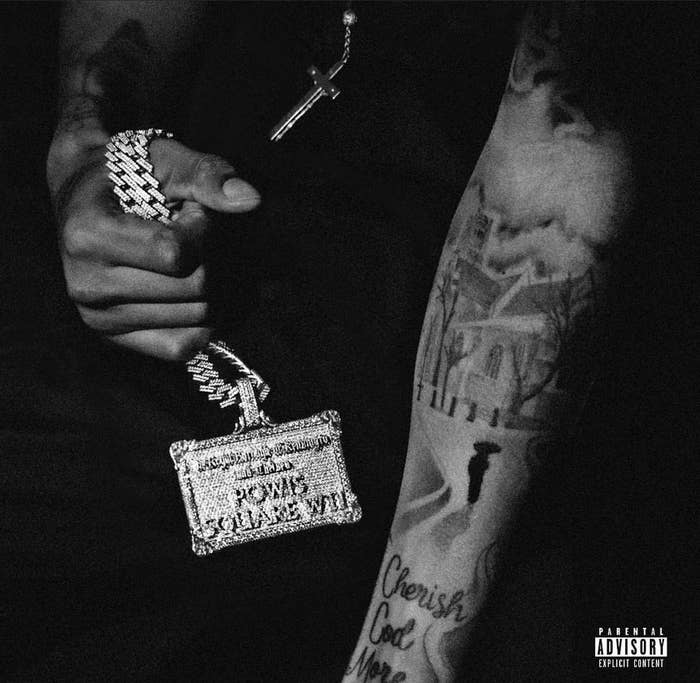 Having announced his Back To Sqaure One project a couple of months ago, West London rapper Digga D has kept things boiling with a steady run of singles—"I'm From", "Facade", "Kindness For Weakness"—and now we have the full mixtape.
Alongside those singles, the set also features previous drops "DTF" and "Energy". In the final hours building up to the project's release, Digga also dropped visuals for the most recent single, "Kindness For Weakness". The track's video, which he co-directed with longstanding collaborator DonProd, keeps things simple and to the point with a spotlit Digga in a gloomy warehouse space with nothing but his jewels and accolades, a scene which they intersperse with shots of Digga driving around the city.
A recurring theme in both the mixtape and its rollout has been Digga's cool-headed approach to it all, maintaining hype without gimmicks or fuss. It's also worth noting there are only two features on the album: Potter Payper and M Huncho. On the boards, although the full list isn't available, the roll-call of credited producers includes M1OnTheBeat, Aaronorage, R14, Joe Stanley, X10, Hargo, and Chucks.
If there's anything to infer from all that, and these new visuals, it's that Digga D looks like he's gotten a bit bored with all the trappings of fame. What that means for the future remains to be seen.
For now, get into Back To Square One in full below.