Homecoming, Jameson Whiskey & Patta's Tri-City Tour #ALLCONNECT Was An Unforgettable One
The importance of cross-culture exchanges, especially across the diaspora, can never be overstated. As our tastes become more decentralised and sounds from all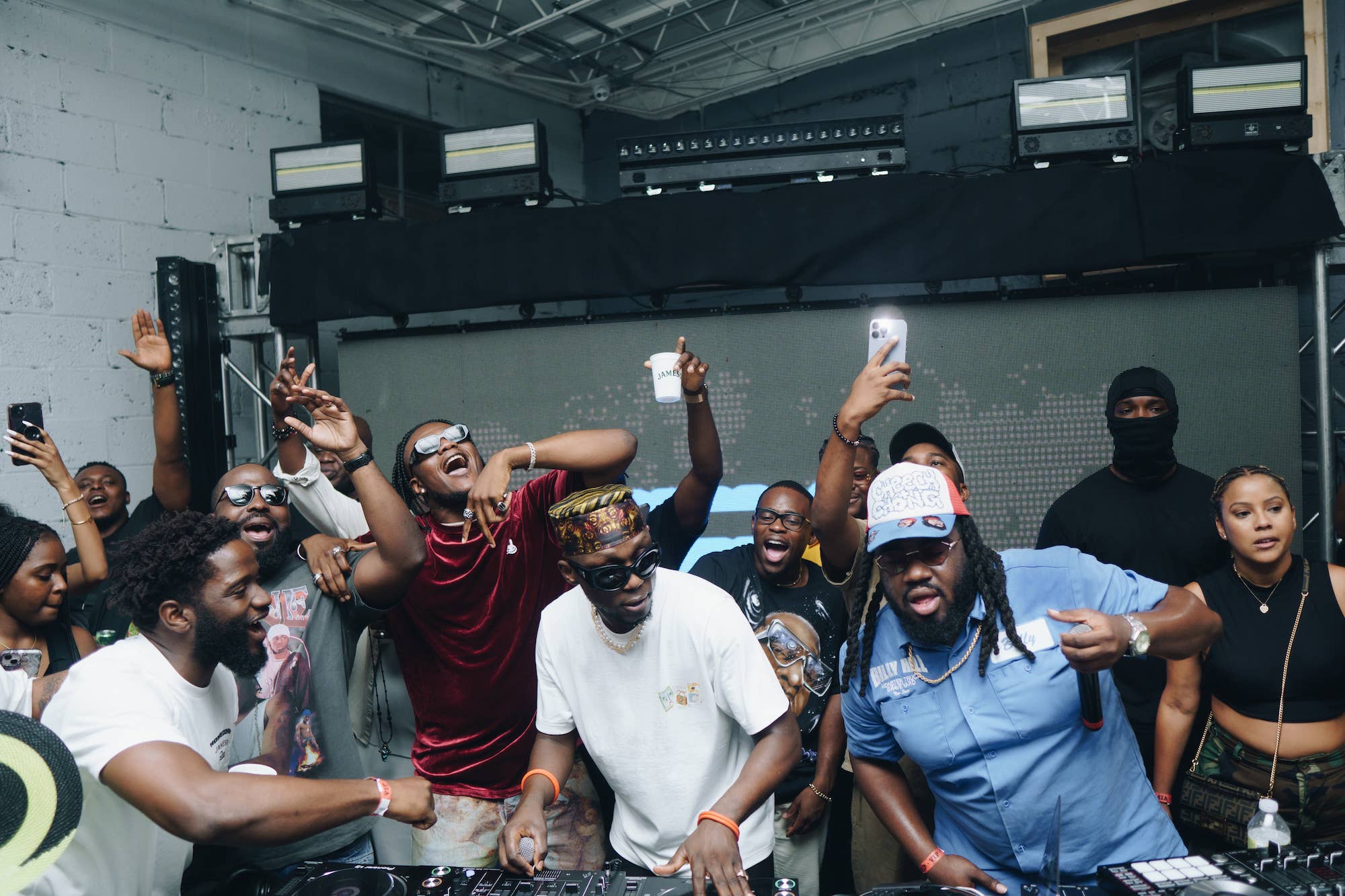 Publicist
Image via Homecoming x Jameson Whiskey x Patta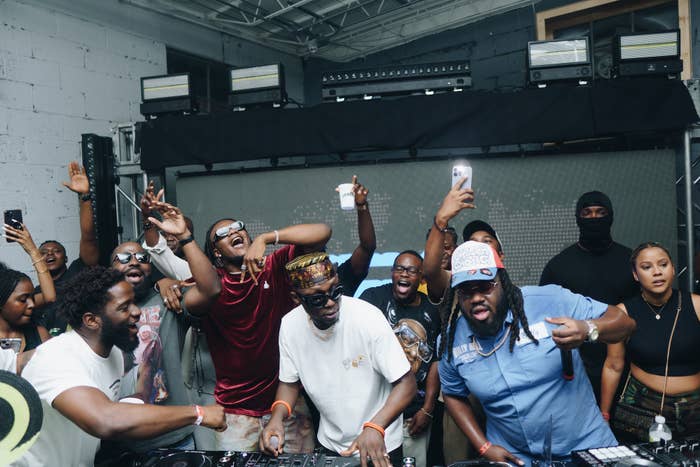 The importance of cross-culture exchanges, especially across the African diaspora, can never be overstated. As our tastes become more decentralised, and sounds from all over the world take their turns at shaping what pops off globally, any time artists from different cities, countries and even continents link up and share ideas is always going to yield exciting results. And that's why projects like #ALLCONNECT—the London, Atlanta, Lagos festival and cultural hub—are so incredibly vital.
"We first worked with Jameson in 2017 when we did the first ever Homecoming event at African Artists Foundation for 300 people in Lagos with Wizkid and Skepta," Homecoming founder Grace Ladoja explains. "Jameson has supported every Homecoming since." 
For Jameson, the idea of a global sense of community was central to their whole reason for getting involved and with African culture as globally influential as it is right now, they were keen to give a boost to rising African talents—and with Homecoming and #ALLCONNECT they were able to achieve that. "Homecoming has always been about an exchange between Africa and the rest of the world," Grace adds. 
#ALLCONNECT was an intercontinental music and culture festival, brought to life by Jameson Whiskey and Homecoming, in collaboration with Amsterdam-born fashion label Patta. Under the #ALLCONNECT banner, they hit three cities: London (Aug. 29), Atlanta (Sept. 3), and Lagos (Sept. 11), bringing a rotating cast of artists and DJs to each country. With Grace Ladoja at the helm, it was a chance to throw a spotlight on Lagos and the world-beating cultural explosion that's inspired so many different movements and subcultures around the globe.
After kicking off in London, a city with its own deep connections to Nigeria thanks to people like Julie Adenuga, Julie's brothers Skepta and Jme, and Grace herself, the next stop on their intercontinental mission was Atlanta, a city with an equally huge and layered musical history and its own unique infrastructure, and of course a strong connection with Nigeria.
"Atlanta has a huge community from Nigeria so I felt like that was a good first stop for the USA," Grace explains. "We partnered with LVRN and have an incredible roster of talent from Africa, so they were an ideal fit to celebrate Nigerian culture in the US. It was great to work in Atlanta at Mike WiLL Made-It's location, the Wxllxm. He's obviously one of the most prolific producers of our generation, so to see him at the event and really take in what was happening culturally as someone who has never been to Africa, and to really absorb and feel like he understood what was happening and what the movement was about, was an incredible, enlightening moment for me and exactly why we started the festival."
For LVRN's Sean Famoso, it boils down to reconnecting on the most fundamental of levels and rediscovering common roots while exploring the ways they've diverged. "I feel like there's always been a special synergy between London, Lagos, and Atlanta," he says, "for all different kinds of reasons. But one of the main ones being a shared idea of what having a good time is and what it feels like between the nightlife, the food, and the people. I think the sharing of those different ideas, especially through the lens of West African culture, is amazing. Especially since the spread of the diaspora has been more recognised now than it has in the past, it made sense to recreate that physical synergy."
If Lagos and Nigerian heritage is what unites everyone involved, it's fitting that #ALLCONNECT concludes its mission there. "Obviously, Lagos is our home," Grace says, "so we ended there, and it was great to bring people like Pa Salieu to do his first ever show in Lagos. The energy was great in each event." Pa Salieu wasn't the only one to make that kind of connection with Nigeria for the first time. In fact, there were a few artists on the bill who were able to make that connection thanks to #ALLCONNECT—and vice versa. These trips are so vital and yet, for many, they can be once in a lifetime.
For North London presenter Julie Adenuga, it was a gift for her to see people she knew getting to make those trips for the first time. "Standing next to NSG whilst they were performing was huge to me," she explains. "I've loved them for ages. Also, seeing my friends from abroad getting a taste of LDN was a big highlight, too." And that's really what's at the heart of it all. Yes, it's impressive to hit three cities and enjoy all the music, but it's also about the deeper connections and finding community across different countries and cultures in real, tangible ways.
"We've always had a strong global community and presence online, but a lot of the most extraordinary things happen when you travel and people connect in real life," Grace adds, "so it was reinforcing seeing how strong community and culture builds and connects when you activate in real life and allow people to really come together. So many great things come from that sense of exchange and collaboration that the festival was built on. The main thing we've always wanted is for people to learn from each other, for people in the diaspora to learn from people that live in the continent and vice versa. So it was great to see that happen in real life."
Scroll through below for a visual recap…
---
LONDON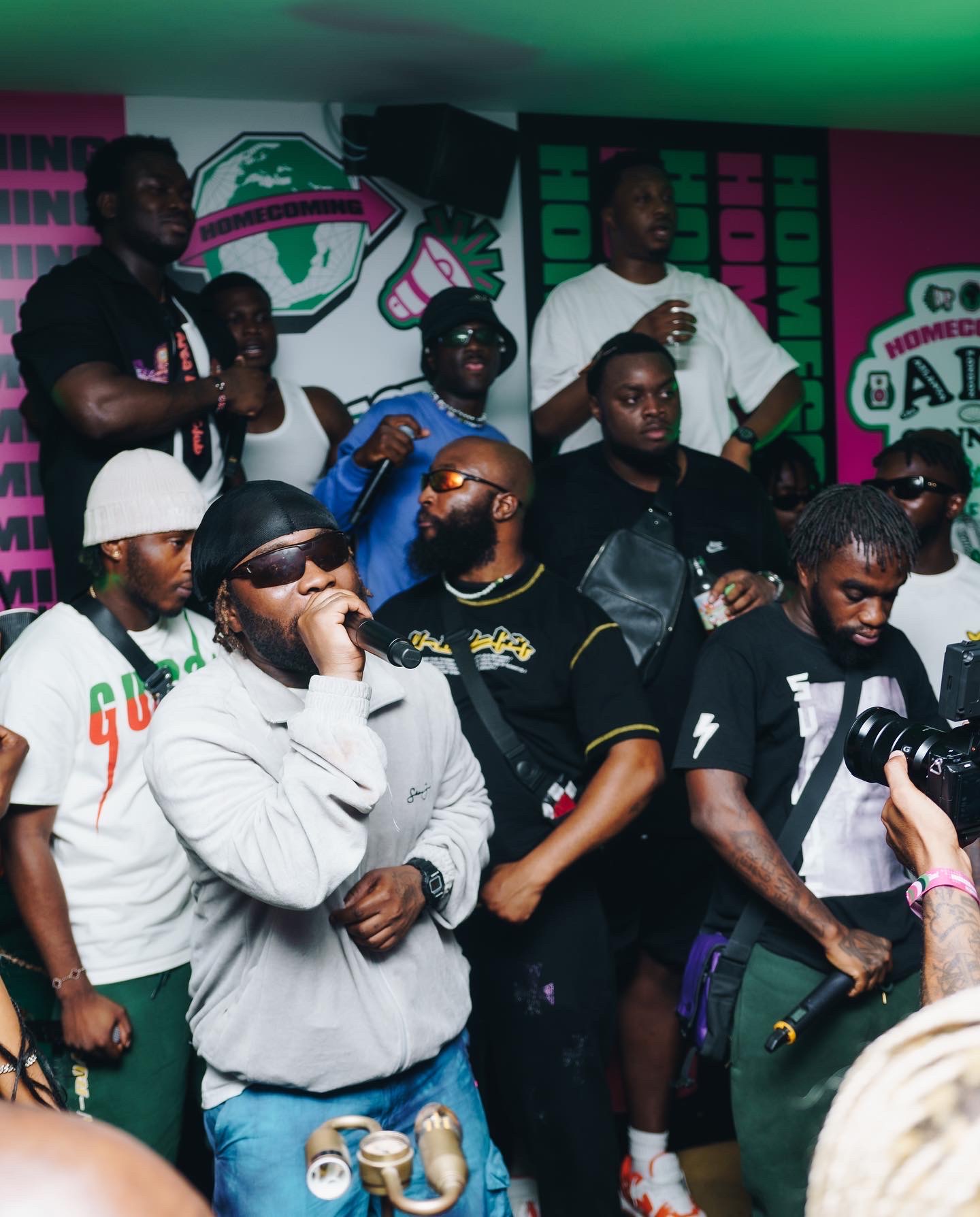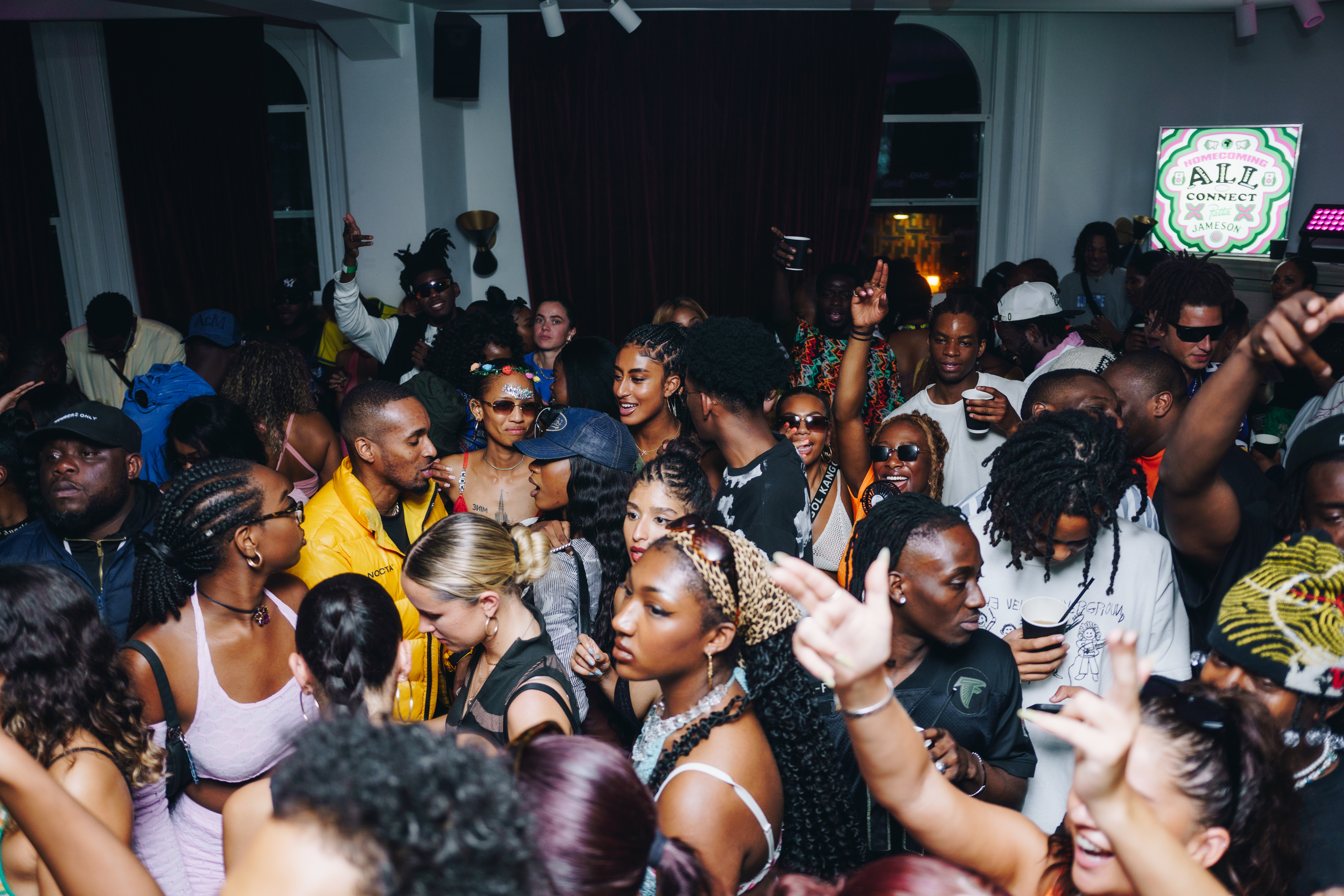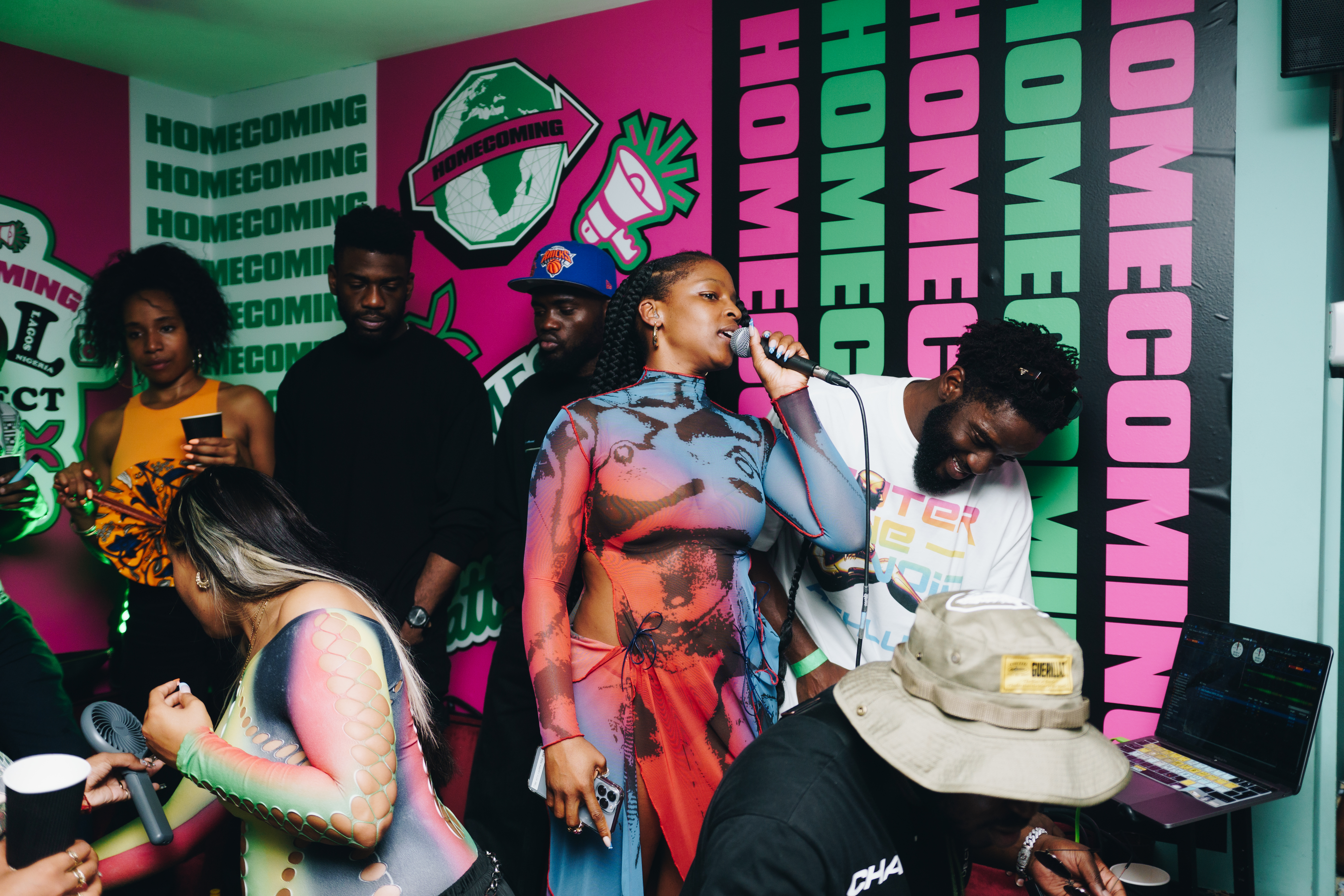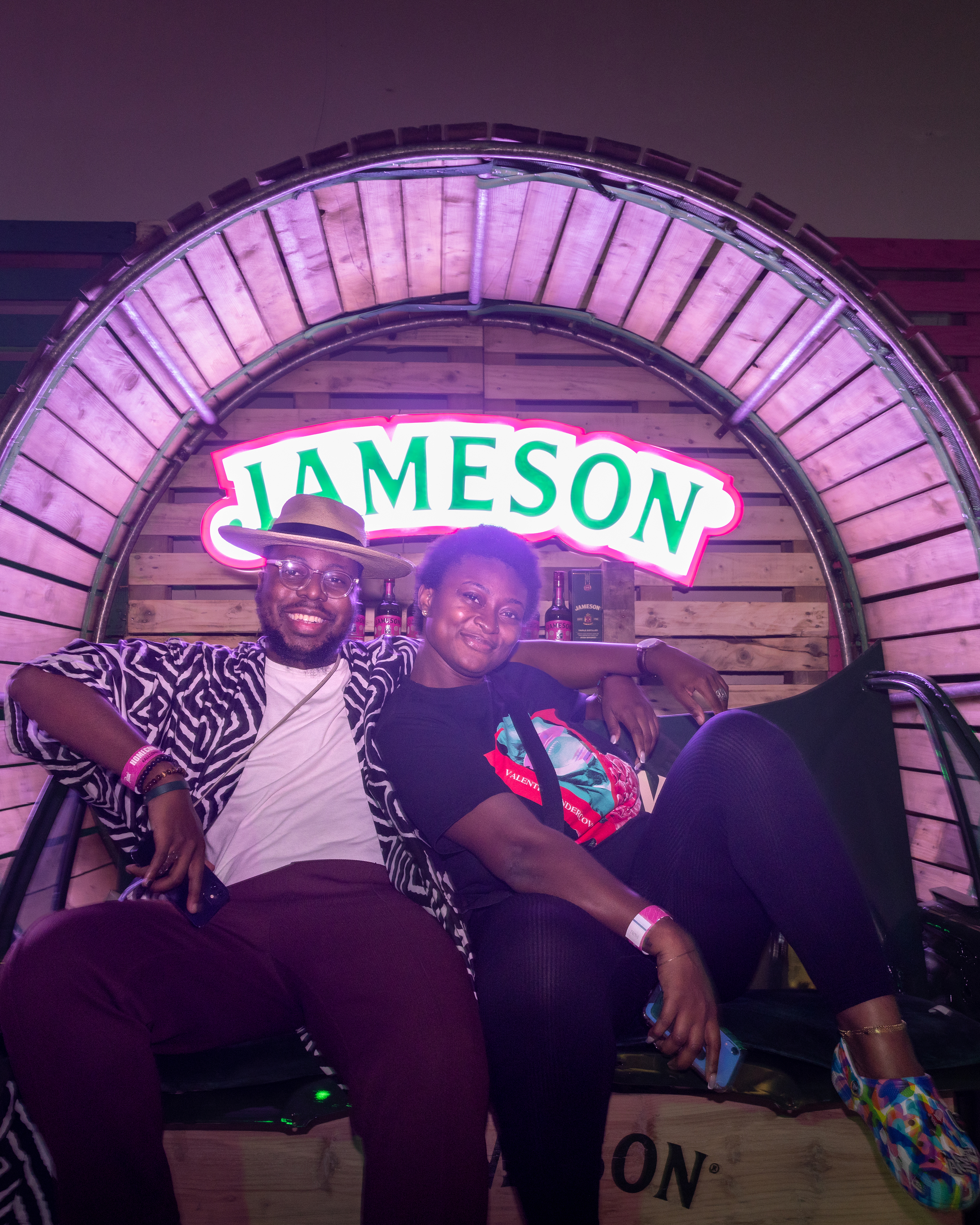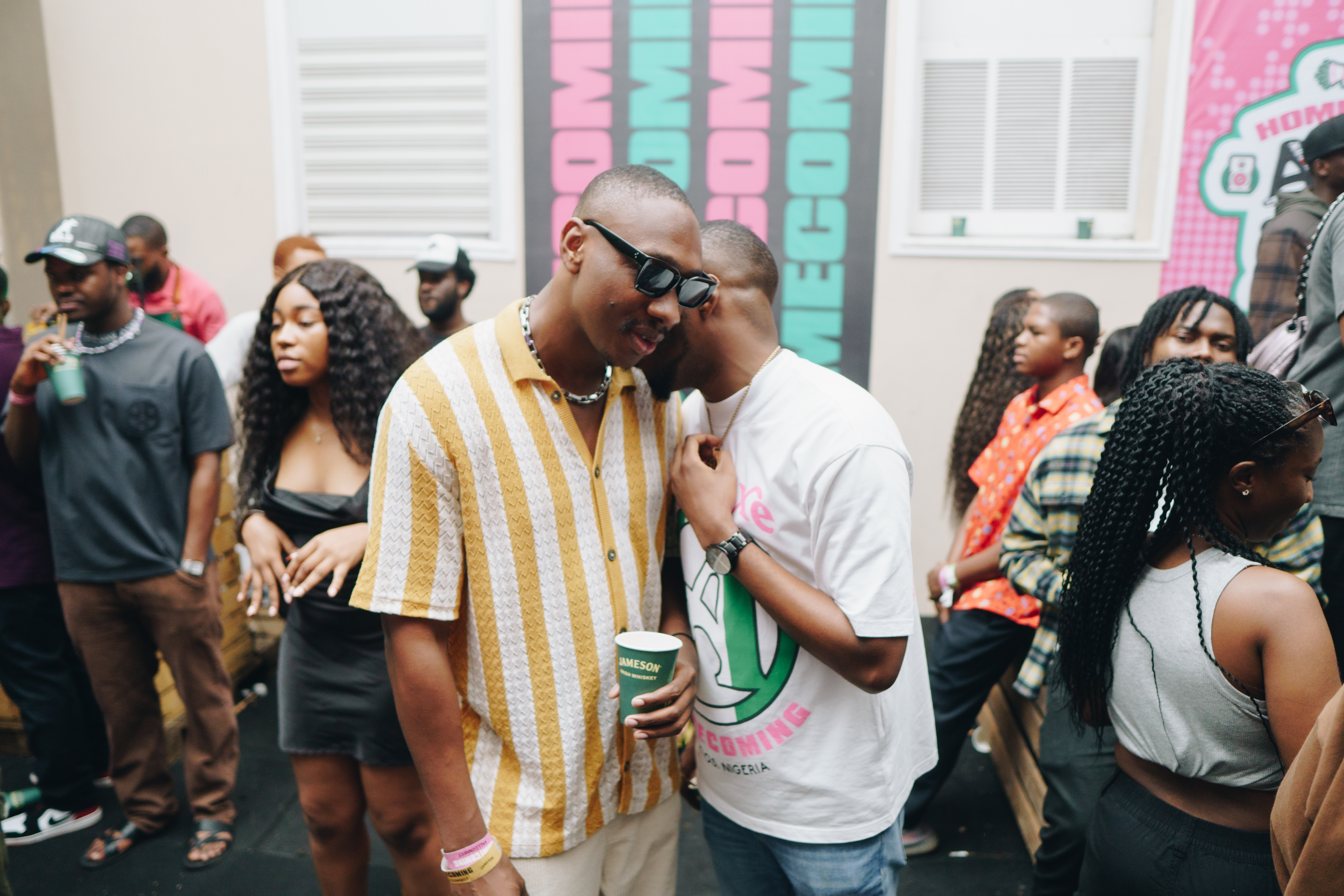 ATLANTA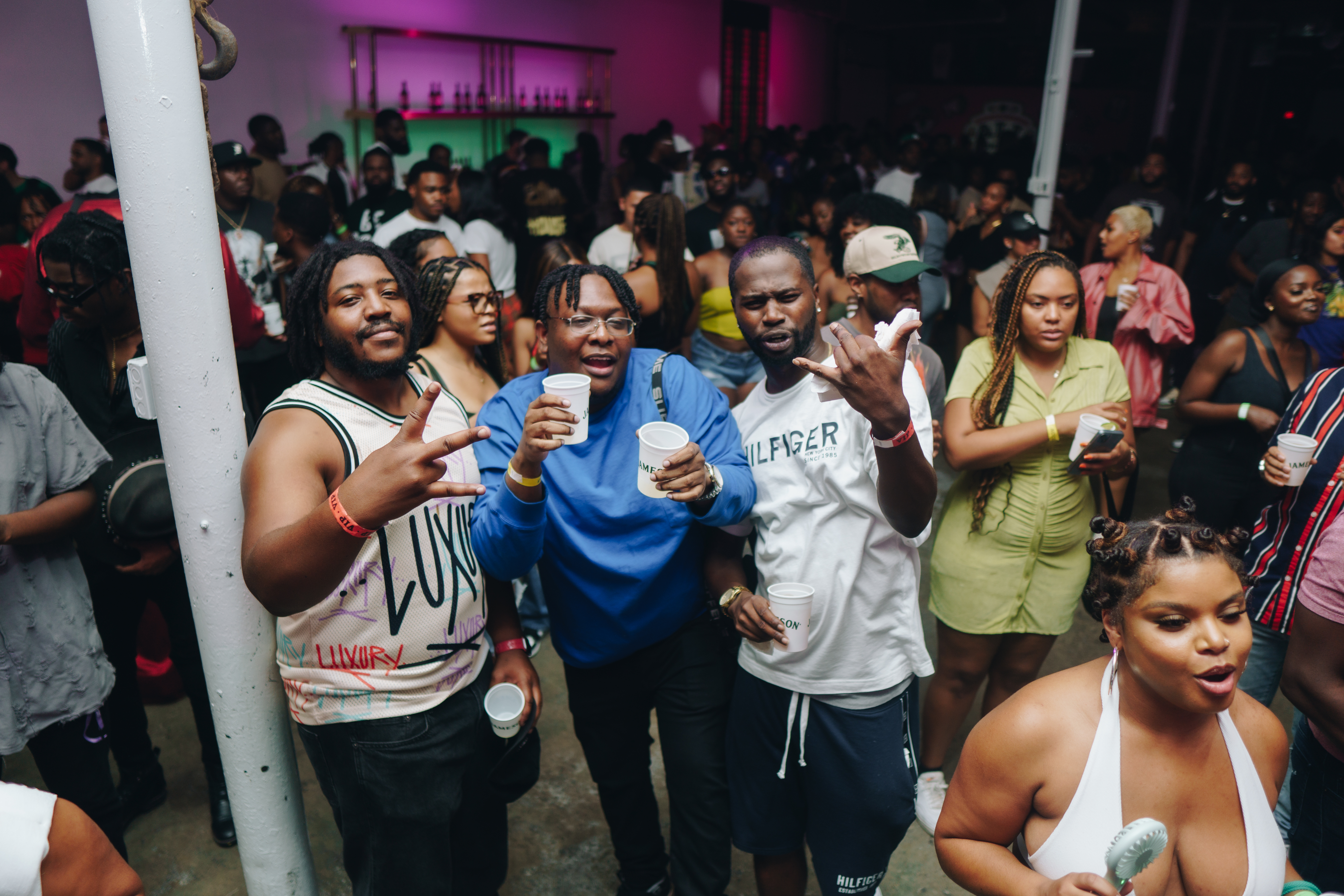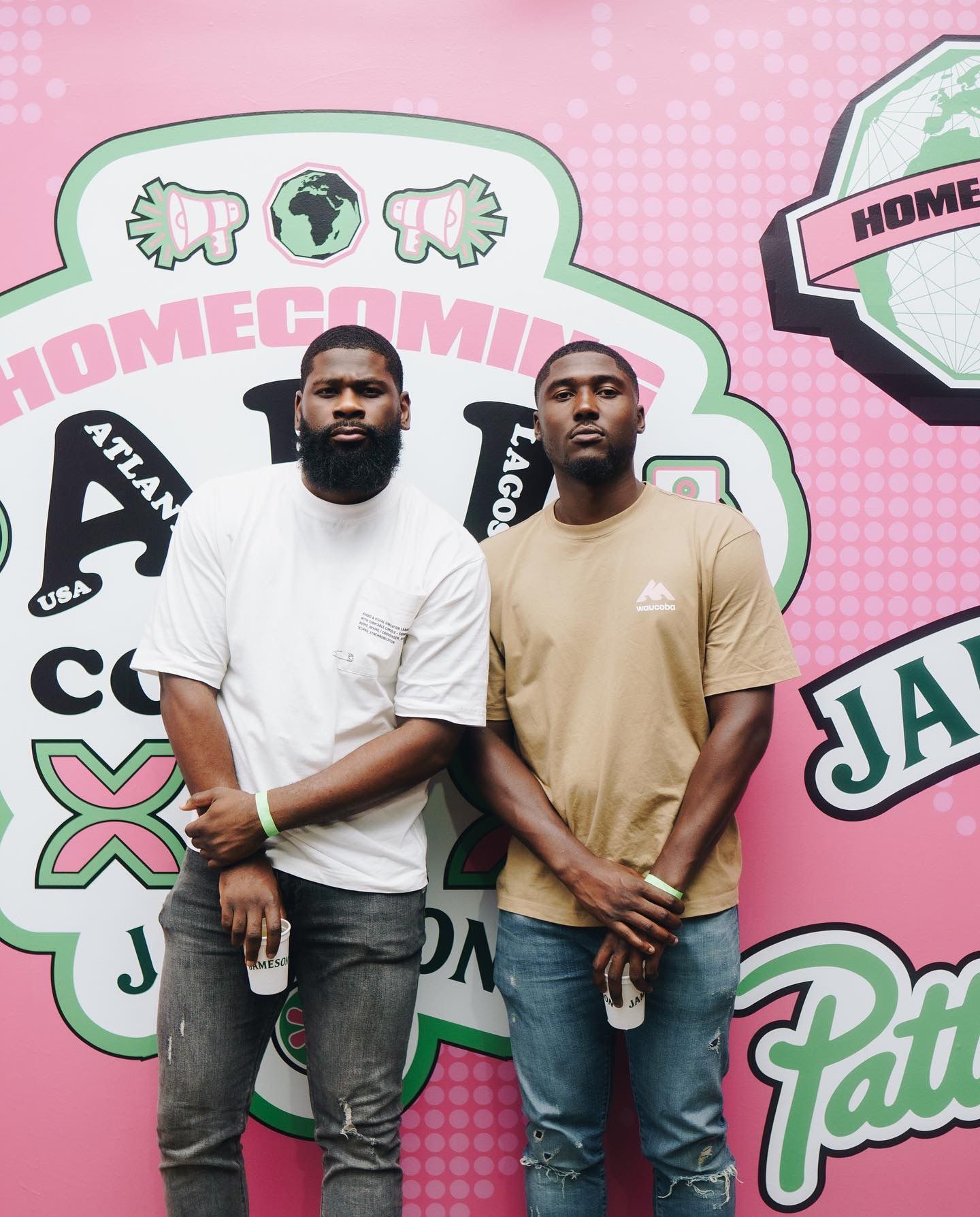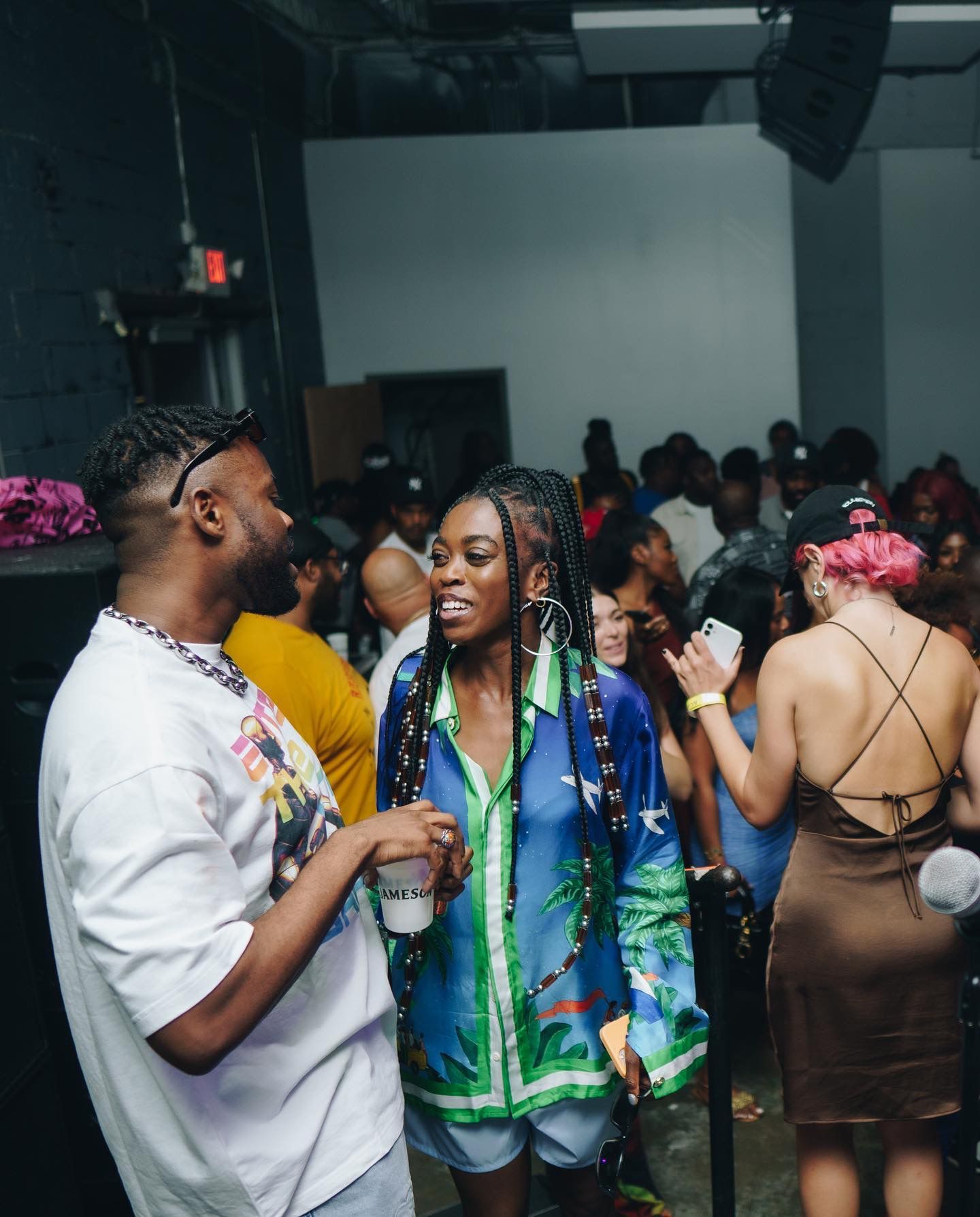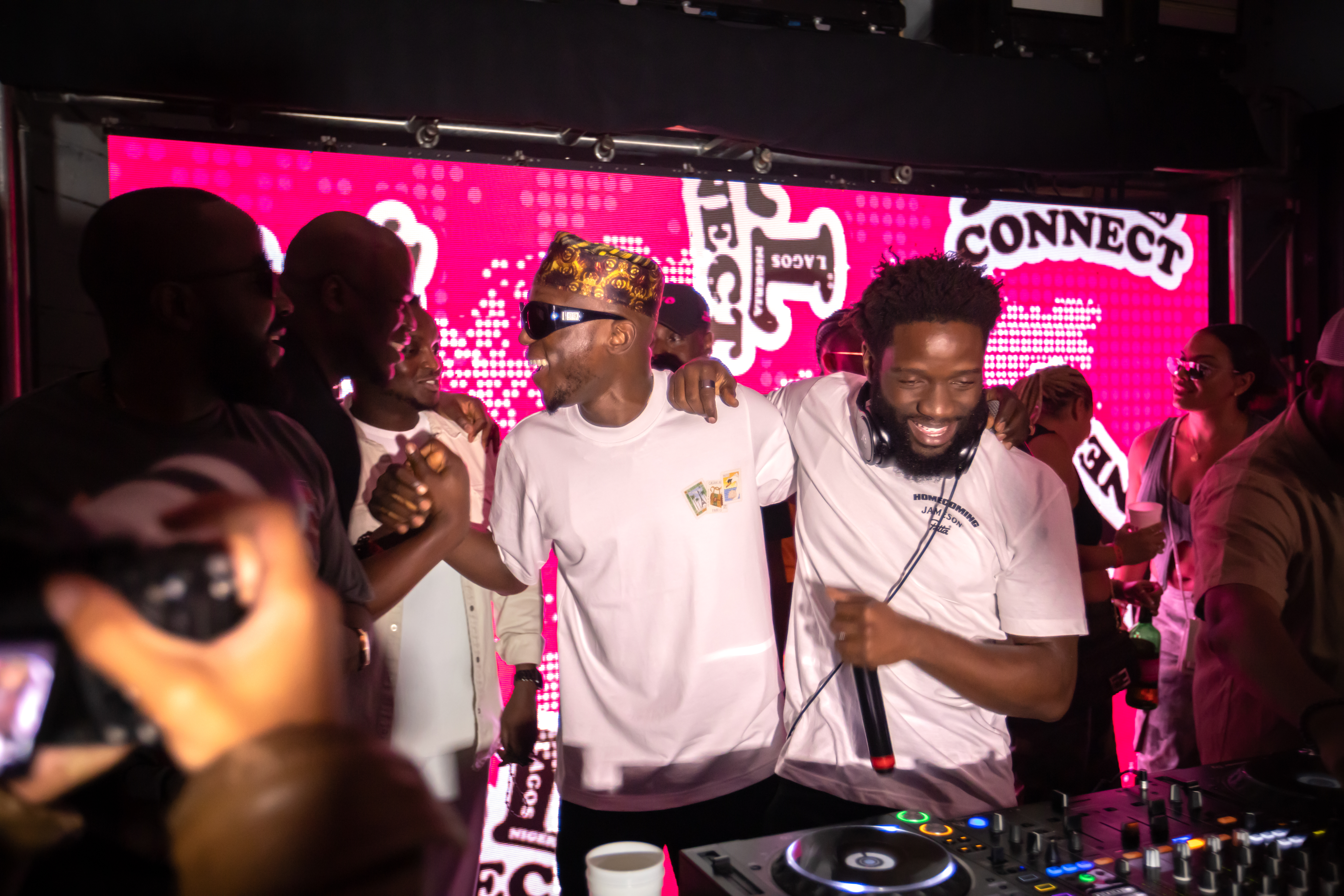 ---
LAGOS