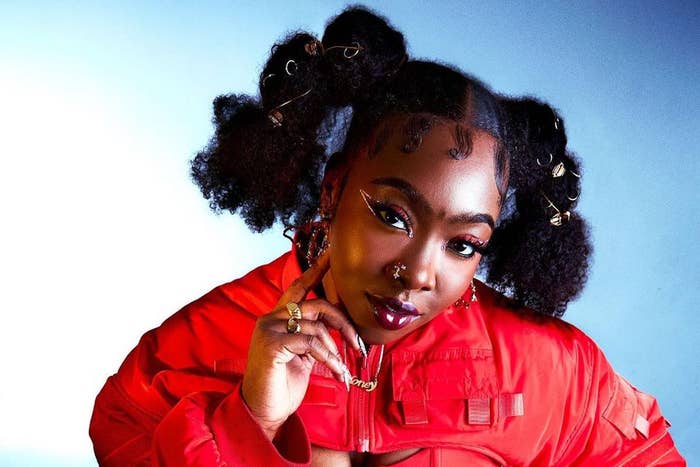 London-based DJ and producer A.G is back with a brand new release and she's brought in a trio of vocalists and MCs to put their spin on it.
The GML EP just landed on Bok Bok's AP Life label, an outlet he built in the past couple of years that has since released music by Nammy Wams, Kid D, and his own One Bok alias. The four-track release features the original instrumental alongside individual vocal versions from Manga Saint Hilaire, Taliwhoah, and St.Plates—making it her first-ever vocal release.
Taking what A.G described on Twitter as a "melancholy heartbreak riddim" into wildly different places, grime legend Manga kicks it off with some thoughts on what's important in life; Taliwhoah then heads into golden R&G territory for "No Shade"; and then London rapper St.Plates concludes things with "Top Tier Freestyle", leaning into the instrumental's grimiest elements.
Take in the GML EP below and cop it via A.G's Bandcamp here.