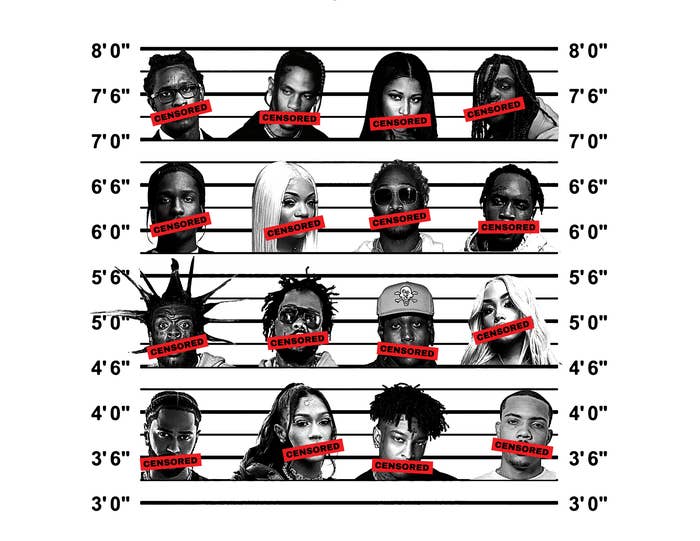 On the first day of the eighth annual Rolling Loud Miami, the festival hosted a panel discussion with the Black Music Action Coalition (BMAC) in support of their Restoring Artistic Protections (RAP) Act initiative. Inspired by Young Thug's incarceration in 2022, the act was introduced as a way to protect artists' creative expression, which has been used against them as evidence in court.
The panel included Rolling Loud co-Founder Tariq Cherif, BMAC co-founder and chair Willie "Prophet" Stiggers, Congressman Hank Johnson, and Congressman Jamaal Bowman. It was followed by a rally on the Rolling Loud GoPuff Stage in support of Young Thug and the 500+ Black men that are currently unjustly incarcerated.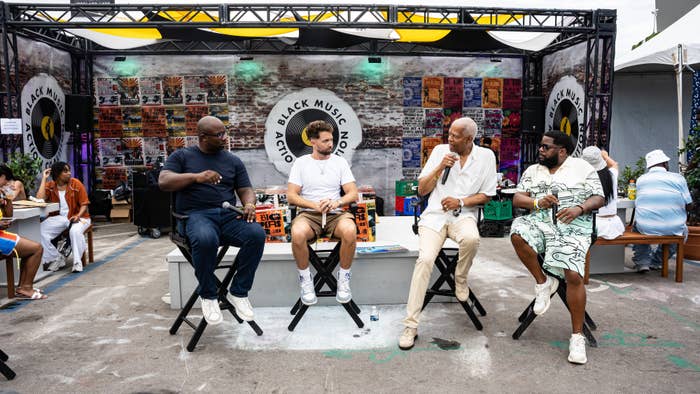 Johnson, who has spearheaded getting the act put into law, has been outspoken about how racism impacts the discussion. "Bringing rap lyrics into the fact-finding process oftentimes is just another way of creating prejudice and bias in the minds of jurors and judges, and that's wrong," he told BBC.
"This is the most powerful generation we have ever seen, and this is the biggest Hip-Hop festival in the world," Prophet said in a statement. "To be able to bring messages of social and racial justice straight to the young people that will lead this nation is a very powerful tool. BMAC appreciates Rolling Loud for this partnership and support around The RAP Act. I thank Congressmen Johnson and Bowman for coming to Miami to spread this message of democracy, equity and fairness. As we celebrate 50 years of Hip-Hop, we must make sure to celebrate and support those fighting to protect the culture."
Young Thug was arrested in 2022. Prosecutors allege that his record label, Young Stoner Life (YSL) Records, is a front for a gang that they claim is responsible for most of Atlanta's violent crime. He was recent denied bond for the fourth time.
You can find out more information on the RAP Act here. You can also send an automated letter to your local congressman here.