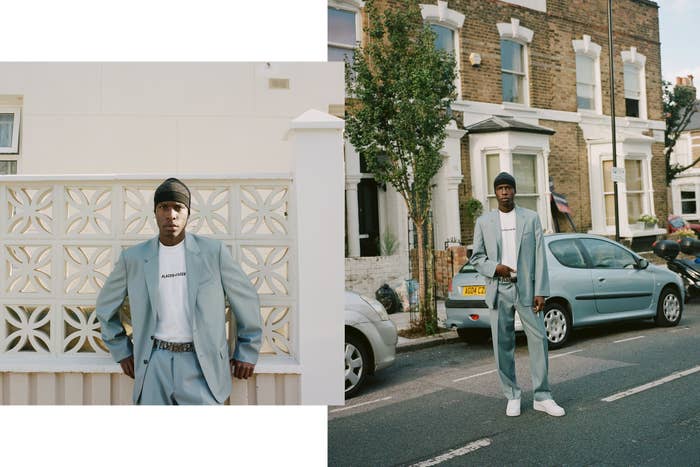 East London producer/fashionista Kwollem has shared his long-awaited sophomore project, c2c, a nostalgic "mellow grime" EP cooked up with with Essex rapper and creative Joe James. 
Re-arranging 140BPM productions with his own smooth take on grime, the project has a larger focus on original music compared to KwolleM's 2015 debut EP, Mellow. Griminess, soul samples, wifey riddims, and grime OG vocals from of Crazy Titch and Devlin feature on the tape — which takes you on a nostalgic journey from grime's birthplace in East London to South Essex. The set also features Novelist, Rayf, Manga Saint Hilaire, DC, Roachee and Flowdan.
Speaking about the project, Kwollem said: "I was born and raised in Newham, but for the majority of my teens I spent a lot of time in Essex. So this project is supposed to represent both Joe and I's relationship to the trainline that was significant to tons of experiences that occurred. The idea behind the focus on c2c, is how each stop had its own emotions and experiences linked to it. For example, SSS (Southend, Seaside, Singalong) is supposed to invoke the feeling of being on a day out to the beach, but then on the way to station being caught between some football fans. Ultimately, we're just tryna give the listener a glimpse into the each stop with the track."
Tune into c2c below.