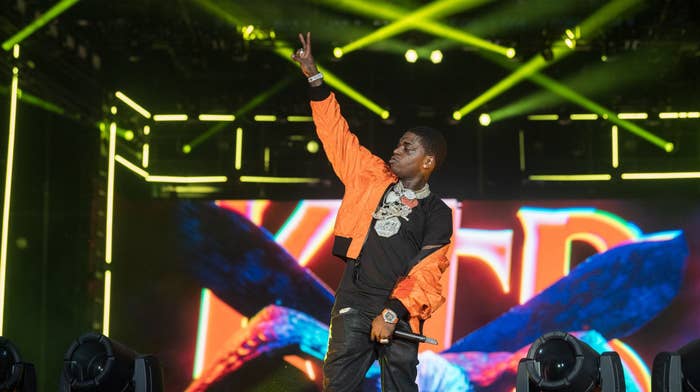 It appears that Kodak Black has been in the studio lately, and he hasn't been working alone. The Florida rapper took to Instagram Live on Tuesday to tease that he has joint projects with French Montana and Lil Uzi Vert on the way.
"Me and French Montana gon' fucking around and drop an album soon," Kodak says in the clip. "My album—Spotify, make sure you playlist that shit. I mean, fuck everybody. Playlist my shit. My shit be top rope. Me and French Montana shit top rope, too."
French reposted the clip from Kodak's Live on Twitter, confirming that their collaborative album is "coming soon."
French and Kodak have a history of working together that goes as far back as 2019, when they joined forces on Montana's track "Lockjaw" and thedn on the 2021 song "Mopstick." French's latest album, Montega, features a wide array of artists including Rick Ross, EST Gee, Jadakiss, Benny the Butcher, and more.
Elsewhere in the Live, Kodak revealed that he and Lil Uzi Vert have been in the studio together and might have something cooking as well.
"Lil Uzi [Vert], we be on some shit man," he says in the clip. "We might drop an EP soon."
Uzi hasn't confirmed or denied this yet, but if they did drop a joint EP it would mark the first time the two 2016 XXL freshmen have worked together.