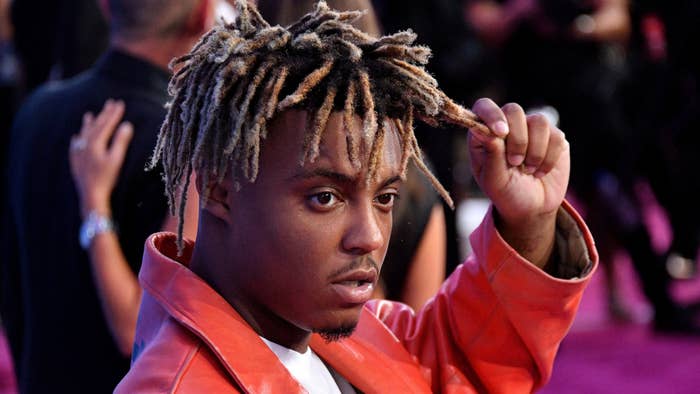 Juice WRLD had a massive vault of unreleased music before he passed away, and his mother believes people who leak those songs are disrespecting his legacy.
In an interview with XXL, Juice's mother Carmella Wallace talked about how she believes there are other ways fans can continue loving the late rapper without leaking songs that aren't completely finished.
"I understand they loved him. They loved his music, but there's a proper way to do it," Wallace said. "Let us give you our best. Leaked music is not necessarily cleaned up music, it's just leaked, it's not finished. So, it's just a lot of work just going into it. It's a bit disrespectful to him, honestly, to leak his music like that. But I know that monster is there, been there and it's not going anywhere. We can just do our part an put out good music. He made a lot of good music."
According to a report from TMZ last year, it was said that Juice WRLD had roughly 2,000 unreleased songs at the time of his death in 2019. Some of these tracks made it onto the Chicago rapper's last two posthumous albums, Legends Never Die and Fighting Demons, which dropped a few weeks ago.
Fellow Chicago rapper and Grade A Production founder Lil Bibby worked closely with Juice prior to his death and played a major role in releasing Fighting Demons. When talking to Complex, Bibby explained how the album came together after sorting through Juice's dense catalog of unreleased music.
"This project took maybe eight to 12 months [to complete]," Bibby explained. "Juice has so many songs, so it takes a long time to just go through all of the songs. And then you've got to ride around to the songs, and make sure that you like them after the thousandth listening."