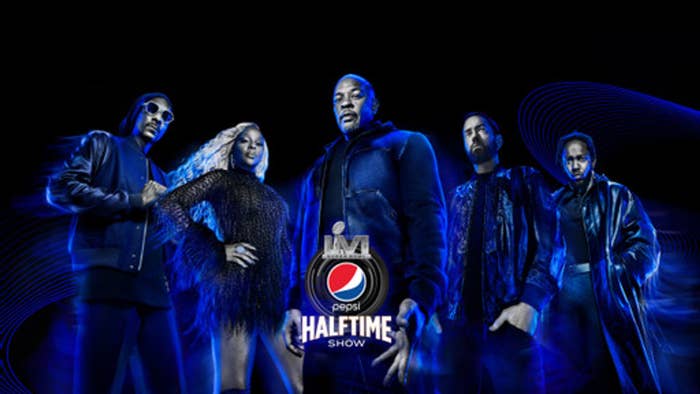 Social media exploded after the announcement of the thrilling lineup for Super Bowl LIV's Halftime Show, which features Dr. Dre, Eminem, Kendrick Lamar, Mary J. Blige, and Snoop Dogg. Yes, you read that right. 
Already being called the best Super Bowl Halftime Show ever, people couldn't contain their excitement over the prospect of seeing so many rap on stage at once. 
"The opportunity to perform at the Super Bowl Halftime show, and to do it in my own backyard, will be one of the biggest thrills of my career," Dr. Dre said about the news. "I'm grateful to JAY-Z, Roc Nation, the NFL, and Pepsi as well as Snoop Dogg, Eminem, Mary J. Blige and Kendrick Lamar for joining me in what will be an unforgettable cultural moment."
It's also great news for Kendrick fans, with this being the second major event that the rapper is slated to perform at, the other being the Day N Vegas festival. This could mean that Kendrick's long-awaited new album might be nearing completion. His return is definitely imminent. 
As we mentioned above, people in the NFL world and beyond couldn't contain their excitement at seeing Dre and his colleagues do what they do best on the world's biggest stage. The game is scheduled to be played on February 13, 2022, so mark your calendars. Check out some notable reactions to the big news below.