Kendrick Lamar's pgLang family is growing. 
When Kendrick announced the launch of his new venture in early 2020, it was described as a "multilingual" company that would be "at service to creators and projects that selflessly speak with, and for, the shared experiences that connect us all." And so far, pgLang has been successful at accomplishing those goals.
The company, which was co-founded by Kendrick with Dave Free, got off to a strong start when its first signee Baby Keem became a breakout star, taking home a Grammys and earning a reputation for being one of the best new live performers in rap. Now, two years after its launch, pgLang has a new signee: LA-based rapper Tanna Leone. 
Tanna tells Complex that the signing process happened organically. After directing a video for himself, he reached out to Dave Free for feedback and eventually sent over a copy of his EP, which caught Free's attention. "I sent it to him, went to sleep, woke up, and then we talked the next day," he recalls. "That's where it really began."
Sleepy Soldier, his debut project with pgLang, is a compilation of new and old tracks that Tanna has been working on for the past two years. He describes his sound as "a great balance of melody and lyrics," and says this project highlights his versatility. 
"I'm not interested in being put in a box, or people attempting to categorize me as one thing or another," he says. "In reality, it's pretty normal for a person to be able to change their faces depending on what room they're going into. We all do it. So as an artist, I just wanted to be that." 
Tanna Leone spoke with Complex over the phone about why pgLang is the right fit for him, his relationships with both Baby Keem and Kendrick Lamar, and the making of his new project, Sleepy Soldier, which is now streaming. The interview, lightly edited for clarity, is below.
How did your deal with PgLang come about? What was the recruitment process like? 

It was just a casual reach-out. I got in contact with Dave [Free] just to show him something I was working on. I directed a video for myself and I knew that he was a very well-known and respected videographer. Not only just a videographer, but Black LA native legend. I respect him. So it was like, let me see what he thinks about this. He might open it, he might not. I guess I called him at the right time, and that's where the relationship started. A few months later, I finished up the EP I was working on, sent it to him, went to sleep, woke up, and then we talked the next day and that's where it really all began.
How does PgLang's mission align with your personal goals? 

It's so perfect. It's beyond the fact that it's artists involved. It's really like a family. It's its own ecosystem and it really supports the creative. It really supports and respects everyone's mind in the team, because everybody's there for a reason. So that makes it very special. It was perfect for me, because outside of music, I'm creative in other spaces and I'm skilled in other spaces. It took me a while to realize I wanted to pursue music, so on that journey, I started getting good at other things. That alone is why being a part of a company like pgLang is so attractive to a multifaceted, multi-hyphenated, creative artist.



"I'm not a stranger to being an underdog, so I don't have a problem putting in the work and proving myself. I'm going to be here for a really long time."
What have your interactions with Kendrick Lamar been like? Have you gotten the chance to bounce ideas off of each other? 

That's the homie. That's my big bro for real. That goes back into the family thing. We've been around each other for longer than people know, so we already have a relationship and it was from the first day we met, honestly. It just made sense. I've been a fan of Dot's for years. Everybody around me always knew he was one of my favorites. So for it to be exactly what I thought it would be from afar, was great. I feel like we belong to the same spirit family or something. He's really good people. Great people.
Is there anything that you've learned from him, from a creative standpoint? 

Yeah, for sure. Just being able to observe him and how he moves, because we have a similar personality type. A lot of the things that I've been picking up on have been intangible, like how to navigate this way of life. Outside of being able to soak up game when I sit in the studio, we are very good at bouncing ideas off of each other and getting a goal accomplished.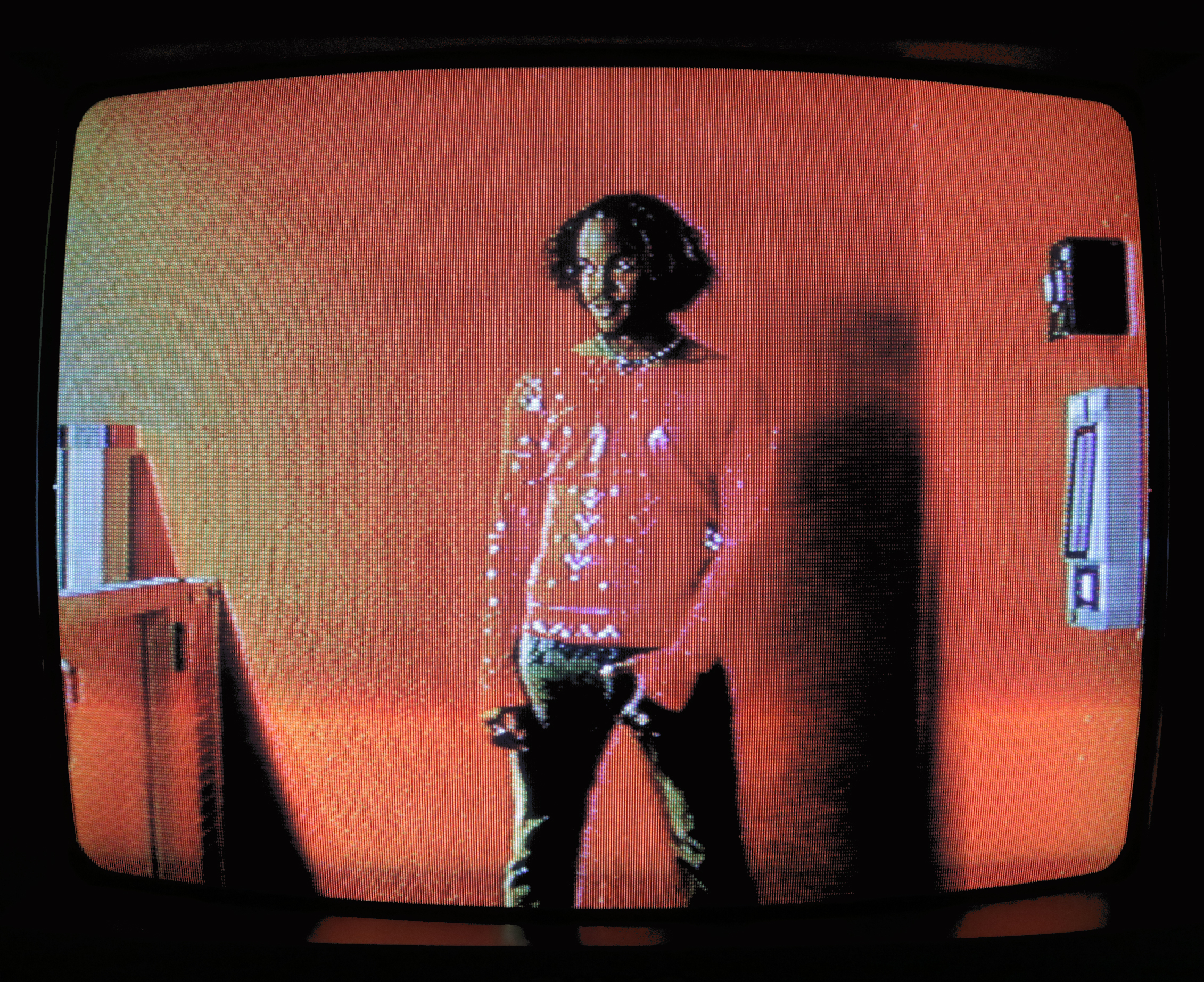 What's the biggest thing you learned about yourself while working on the album? 

I learned so much, honestly. This is the first time in my life where I could begin to learn true independence by living alone. I was feeling like I'd seen so much and lived so many lives already, but that was a good reminder, like, oh wait, there's still new things out there for me to experience. That's exciting. And that's what life is about: knowing that each day could be different. It's on another level for me now that I get to live my dream. There's a feeling of liberation and I know that I achieved this goal that I had in my mind for so long. Now I can live in the reality of that goal. Each day is an opportunity to grow, so I just keep my eyes open and my ears open and I enjoy the ride.
I know you and your family moved a lot when you were growing up. How did that influence your approach to music and outlook on life? 

Honestly, it made me very adaptive very quickly. Being in so many different environments and having the experience to be around so many different types of personalities and demographics of people made me so well-rounded in my approach when it comes to communicating. So when I got to other places, iI had an ability to read people. It was a blessing and a curse, because on one end, I had all the tools I needed. I had every resource I needed in terms of dealing with people. On the flip side of that, it might have made me antisocial sometimes. I can already tell what type of person you are, and so with that, it made me a really great observer and thinker. 
When it comes to my approach with music, you can hear all these different perspectives, even the same thing or multiple things. I moved every two years. I've seen different things and I've heard different things that most people don't, so I don't have the experience of having a neighborhood that I grew up in. Everybody knew everybody since elementary and we all graduated high school together. That's a norm for people. I didn't even realize that until I was later in my young life. I could never really comprehend that. 
Also, being from a split parent home was very conducive to me now as an artist, because in each person's car I was in, they were listening to something different. That made me want to explore what music actually was. If I could hear all these different types of sounds and genres and still enjoy something from it, I realized music is bigger than this genre or that genre. It's a feeling. It's an energy. It's a universal language.
Who is on your list of dream collaborations? 

There are a few artists out there who I can look at and identify with. A lot of my favorites passed away, but currently there are some people out there like Billie. I think me and Billie Eilish would do something crazy. I think that would be unexpected for most people, but it makes sense. And of course, me and Keem. 
Who are your top five artists right now? 

So in no particular order… And we're going to start off with me. Dot for sure. I got to put Frank Ocean in there. I got to put 3 Stacks. Oh, that's four already. Let me slow down a little bit. See, you doing me dirty. Five? You're setting me up. OK, hold on, I got to show a lady love. I'm going to put Missy Elliott in there.
What's the most important thing people should know about you right now? 

I'm not a stranger to being an underdog, so I don't have a problem putting in the work and proving myself. I'm letting everybody know now, I'm going to be here for a really long time. So, nice to meet you.