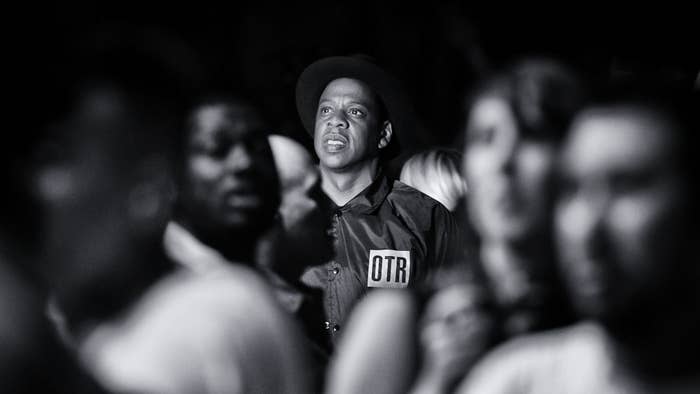 This is a historic year for Made in America Festival. 
2021 marks the return of all major music festivals after the Covid-19 pandemic put a halt on live events throughout the country. And the return holds extra significance for Made in America, which is celebrating its 10th anniversary this Labor Day weekend. 
Founded in 2012 by Jay-Z, Made in America takes place in Philadelphia each year, welcoming performances by Beyonce, Kanye West, Nicki Minaj, the Weeknd, Future, Meek Mill, and more. This year's festival lineup lives up to that strong legacy, with Lil Baby, Megan Thee Stallion, Roddy Ricch, and Justin Bieber set to headline this Sept. 4 and 5. 
While Made in America has been a platform for some of the biggest acts in hip-hop, Roc Nation CEO Desiree Perez tells Complex that the festival has always aimed to be a melting pot of musical genres. "Our vision was to see this place with all kinds of people, all kinds of music, and to come and celebrate together without barriers," she says.
Made in America isn't just about music. The festival prioritizes philanthropy through Cause Village, which highlights more than 50 local and national organizations that focus on issues like social justice, children's causes, and terminal illnesses. This year, the festival will benefit its local partner, the American Civil Liberties Union (ACLU) of Philadelphia, and give a portion of net proceeds to support nonprofit organization The Reform Alliance, which aims to transform judicial laws regarding parole.
As it transitions into its second decade, Made in America continues. Perez says they hope to expand to other major cities like Detroit and Washington, DC in the future. And through its many phases, Perez says Made in America represents an extension of Jay-Z and Roc Nation's overall vision. 
In a rare interview, Perez spoke with Complex about Made in America's 10th anniversary festival, COVID plans, and future goals. The interview, lightly edited for clarity, is below.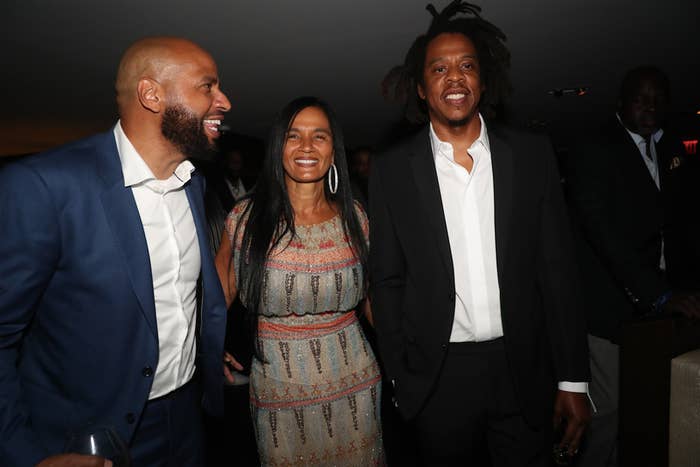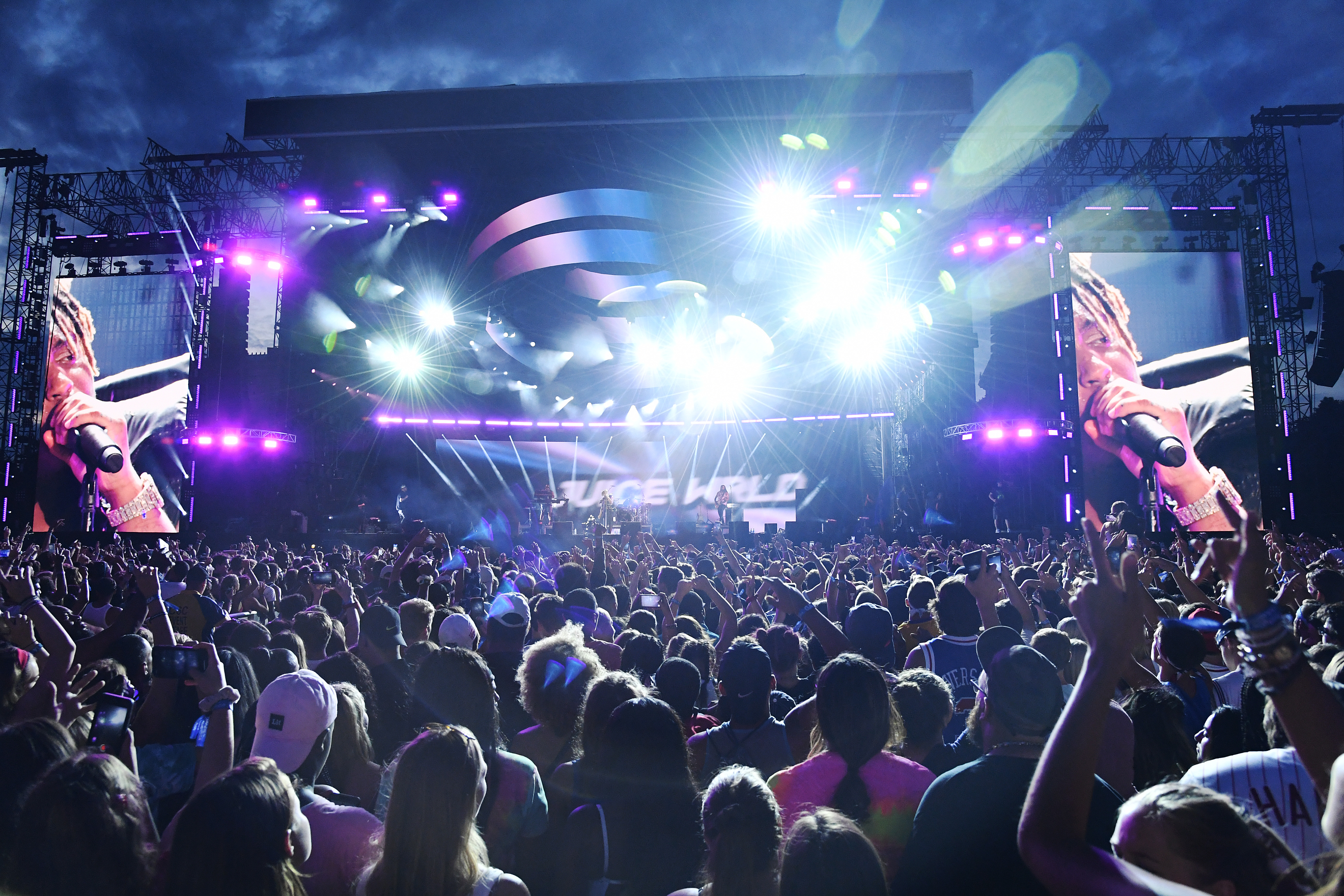 What other suggestions did Jay-Z have that shaped the course of this festival?

One, in particular, is the food. His vision was that we need to have local food. We need to have local vendors. Every city has its special thing. You come to New York, you have to have a pizza, or you have to have a frank. Obviously there's Philly cheesesteak, and there's always those good foods in the community. So in 2019, we went out and did a food fair, and local businesses came out and they made food. It was like a food competition. Then we chose which food truck vendors would be at the festival for the next two years. Yeah, we're Made in America, and we're from everywhere and it's all kinds of people, but we also want to represent Philly in its most authentic way.
How involved is Jay in the process, from start to finish, with Made in America?

He curates the lineups. Jay is the person responsible for who performs. From a music perspective, he is also very involved in the creation of our stages. If you notice, we are a festival that is brand-free on the stages. We've never [had brand-sponsored stages] in 10 years. You can get paid a lot of money for that, but we've always turned that money down. Our stages are brand-free because the artist is a brand. He's involved in that, the food, the look of everything. There hasn't been a year where he hasn't come on the grounds. He comes days before and stays for a couple of rehearsals, goes through the entire festival, and just looks at different areas to see if he wants something moved or changed. He makes all kinds of recommendations, and we make it happen. 
Another good example is Cause Village. I don't know what other festivals do, and I'm sure they all do a lot of good work in their communities, but we have a whole area that has about 40 to 45 different organizations. We call it Cause Village. Everyone has a booth, and we pay for everything. All they have to do is show up, and it's either cancer-driven organizations or food banks or military things or rescue dogs or children's causes. We have all sorts of organizations there, and the idea is for people to come out and see that it's not just about having fun, drinking, and listening to music. There's also an aspect of getting to understand what the needs of the community are. Some of these are national organizations, but some aren't. It's just so you can get to know some of these different organizations. It's almost like a philanthropic edification.
How would you say Made in America is an extension of Roc Nation and a reflection of its overall goals?

We're in so many businesses. There really isn't another company like Roc, because we do so much in so many different areas, and sometimes it's overwhelming. Still, when you really look at it, you notice there's a fine thread between all of it. It all connects and it all makes sense in one way or another. We produce the festival ourselves. The people that design it, the people you see produce it, we own the company that does that. So we actually hire everyone, do everything to build it, and come up with the designs so it has that DNA of us in it. It's also obviously music, and we are music. Regardless of what part of the business, it all comes back to the music side of us. It's the freedom that we fight for every day in different ways. Not just for us, but for our communities that we come from. It's philanthropic. We're always giving back. It's part of our DNA. We basically have until forever. We don't have to consciously create a diversity officer or a division for whatever consciousness is needed. That's who we are. We are super diversified. We're always giving back in one way or another. That's what Roc does, so Cause Village is emblematic of our values. We celebrate culture. That's what Made in America is. There's so many sides. It is us.
In 2018, there were reports that Philly was going to shut down the 2019 festival. What was misunderstood from that situation and how was it ultimately resolved?

I heard about it through the press, which was unfortunate, and I actually spoke to Complex about it. I did not know the mayor at the time, and I think there was a miscommunication with the mayor's office and how they saw their vision for the city moving forward. What I will say, out of every disappointment is a blessing in disguise. We were able to forge a better relationship with the city. We started with Mayor Nutter, and now it's Mayor Kenney there, but there are a lot of people who were involved with the previous administration that's still there. So we were able to talk through why this is so important to us. 
I think what happened was, when we came ten years ago, that area wasn't as popular as it is now. I think they wanted it to be our last year, and we weren't going to go down without a fight. We pushed back hard, we spoke out, and I think that's how the mayor found out. We had a private meeting with the mayor, and he was very honest. Number one, he was very apologetic. The most important thing when things go wrong is to acknowledge them, so he acknowledged that he had no idea. He knew there was a festival, but he didn't know how the communication worked. And he understood the importance that this festival has, and specifically Benjamin Franklin Parkway. 
He said he would honor our arrangement, and we've had nothing but a great relationship since. He's an amazing human, and in 2019 he met Jay for the first time and it's just been a great relationship since. We love Philadelphia. It's like a second home to us, so we're happy to help in anything that the city needs. I think we've done pretty good by the city. We've brought over $186 million dollars to boost that economy over seven years. We've done really well for Philly and we want to continue to do well for Philly, and we want to stay there for as long as they'll have us.
This year has obviously been difficult because of the pandemic. What challenges did you face bringing the festival together this year?

The first challenge was all the uncertainty—the uncertainty of if we should do this. If we do this, we want everyone to be safe. We wouldn't want anyone to be compromised. I think those are more interpersonal things, questioning if we're making the right decision here by moving forward. The city of Philadelphia does a great job; they're well-organized. They just came up with a new mandate because of COVID numbers. They've changed their mandate on masking in public and proof of vaccination. In general, we all are going to have to unfortunately live with this, and we're going to figure out what the right protocols should be. So, in terms of issues that come up, they were more about making sure that we're doing the right thing. And I think the right thing is for America to move forward and for us to figure out what the right protocols are. Everyone is going to adapt differently to this situation, but we have to move forward, and I think this is a way to do that.
Do you know the expected attendance?

We always have at least 50,000. Anywhere between 50,000 to 70,000, and we're definitely doing very well in terms of numbers. We'll definitely be between 50,000 and 60,000 people.
Looking ahead, what would you say are the long term goals for the festival?

A goal would be to expand across other cities. We did it once in 2014, where we actually had Made in America in another city. We did it in Los Angeles, and that was fun. We've talked about Detroit in the past, and DC potentially. What we want to do is continue to keep it alive, have more stages to employ more people, and have more kinds of food, etc. The unity of people, especially after COVID, is needed so much. That's the long-term view: expansion and continuing to grow the festival and boost the economy of Philadelphia or whatever city we go into. 
At the time when it started, I don't think we thought we could go do this in LA or somewhere else. It was challenging because we've done so much in 13 years with Roc. In those 13 years, we acquired 13 companies. The festival is kind of like another company, so you have all these things happening at once. We moved from having five employees to 500 employees, plus all of the other ventures we are involved in. It's been a lot. It feels like we've been on a moving train for a long time, and I think what last year did bring was time to reflect—a lot of reflection on what we've already done and what we should focus on in the future. And one of my focuses, not just for Made in America but for the company, is to refine what we have. That's the opportunity I got during this terrible time in 2020.
Is there anything else going on in the Roc Nation universe that we should know about?

There's always something going on. We have artists going on tours and planning some tours. We have expanded a film division, so we have someone that's running film. Even though we've done films, like The Kalief Browder Story and Trayvon Martin stories, we now officially have a department head and department for film. We're focusing on film in a big way.
What's your favorite memory from Made in America?

I have a thing for looking into the crowd and just seeing a lot of people enjoying themselves. I love to see people together and having fun. When you're in the moment, you don't realize the moment. One of my favorite moments was Meek's first performance when he came out of prison. It was a very liberating moment on so many different levels for me personally. To see him perform there, the crowd went crazy. I got chills.
What's the most important thing we should know about Made in America ahead of its 10th anniversary?

They should know that we're doing everything that we can to ensure that they have fun and that it's going to be safe for them in every possible way, given the climate that we're in and just in general. We continue to work very hard on how we improve Made in America in different ways. We always look for ways to improve it and make it better and safer.