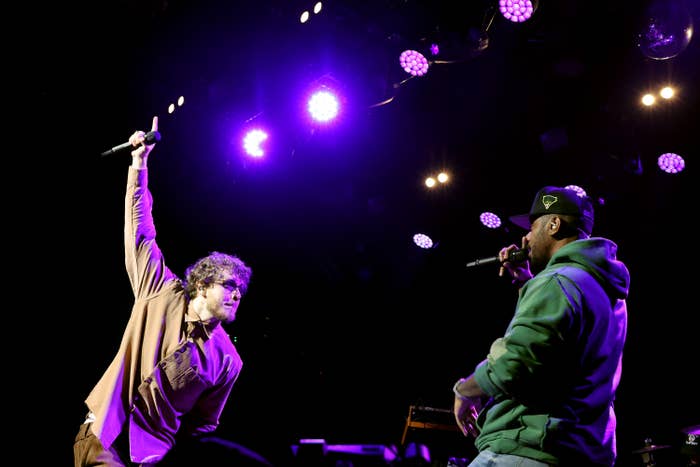 "I go by the name of Jack Harlow," Harlow said as he walked onto the Brooklyn Steel stage, addressing a crowd of fans who knew exactly who he was.
It's a Wednesday night, one of the colder nights of the fall season, and fans are making their way into the live music venue for "American Express Presents Louisville by Jack Harlow," an intimate concert with Kentucky's star of the moment. The exclusive concert marks a weeklong member card celebration of events and experiences. 
Up until tonight's show, Jack Harlow had been performing for sold out arenas on his Come Home The Kids Miss You Tour. In fact, just a week ago, on October 7, Harlow performed a sold out show at Brooklyn's Barclays Center, which has around 19,000 seats. And this coming Friday, the rapper will head to Miami's FPL Solar Amphitheatre which holds 8,500 seats. 
To sell out, let alone play in front of thousands of screaming fans is a dream come true for any artist, but especially one as new as Jack Harlow. But for this show, at his most intimate—performing at avenue with a capacity of just 1800—Jack Harlow shined the brightest. 
Making my way into the venue, I was immediately transported into Harlow world. Despite Harlow's rising starpower, the event's aesthetic portrayed a more humble vibe. All aspects of the event paid homage to the rapper's hometown of Louisville, Kentucky. Close to the entrance was a table of exclusive merch that included a 5-piece collection of shirts, hoodies, and crossbody bags designed by Louisville illustrator Bri Browers and allowed each fan to customize them with vintage -inspired iron on patches. Waiters also walked around, offering small plates of food inspired by Harlow's favorite Vincenzo's, such as fettuccine alfredo. The bar served a selection of Kentucky craft cocktails (the Louie Lemonade was a personal favorite).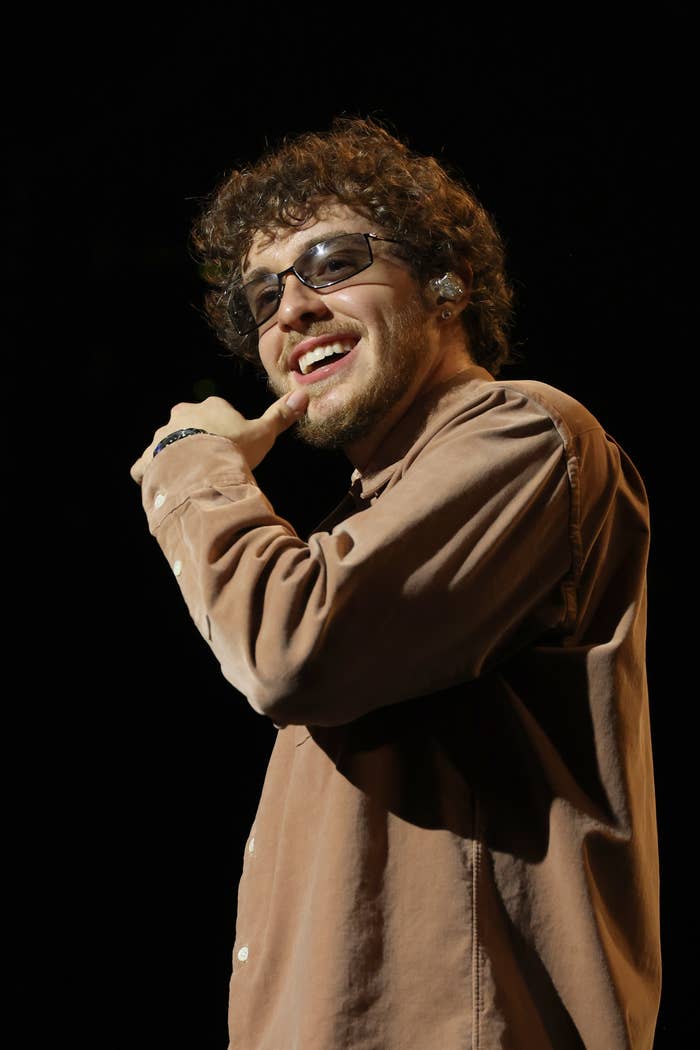 Inside the concert hall, fans gathered in front of the stage as a DJ spun some of the hottest tunes in the city ("Munch" by Ice Spice was a particularly big hit with the crowd). Then, a little after 30 minutes of the DJ set, it was time for the main show. 
Jack Harlow appeared from backstage with a cool and suave demeanor as the crowd roared with excitement. He very quickly captivated fans' attention as he ran through his early hits, including "Route 66," "I Wanna See Some Ass," and "Way Out." His set was mostly dedicated to his sophomore album, Come Home the Kids Miss You, though, from which he spun big crowd pleasers like "First Class," "Dua Lipa," and "Churchill Downs."
One of the greatest surprises came when Kentucky's own Bryson Tiller joined Harlow on stage to perform their single "Luv Is Dro." Harlow even graciously allowed Tiller space to perform "Sorry Not Sorry" from his highly acclaimed album, Trapsoul. 
The crowd knew every word to every song that was played, but what was more impressive than the crowd's memorization skills, was how at ease Harlow appeared to be on stage. Harlow may be in a position in his career to sell out arenas and stadiums, but he shines the most when he is in front of a small audience. The small venue setting allowed him to interact with his fans on a more personal level, touching hands, and pointing at blushing girls in the audience. He was also able to take control of the whole stage. It was easy for him to get to both ends without running back and forth as he would most likely do in a larger venue. This allowed him to dance, be silly, and show a little more of his swagger.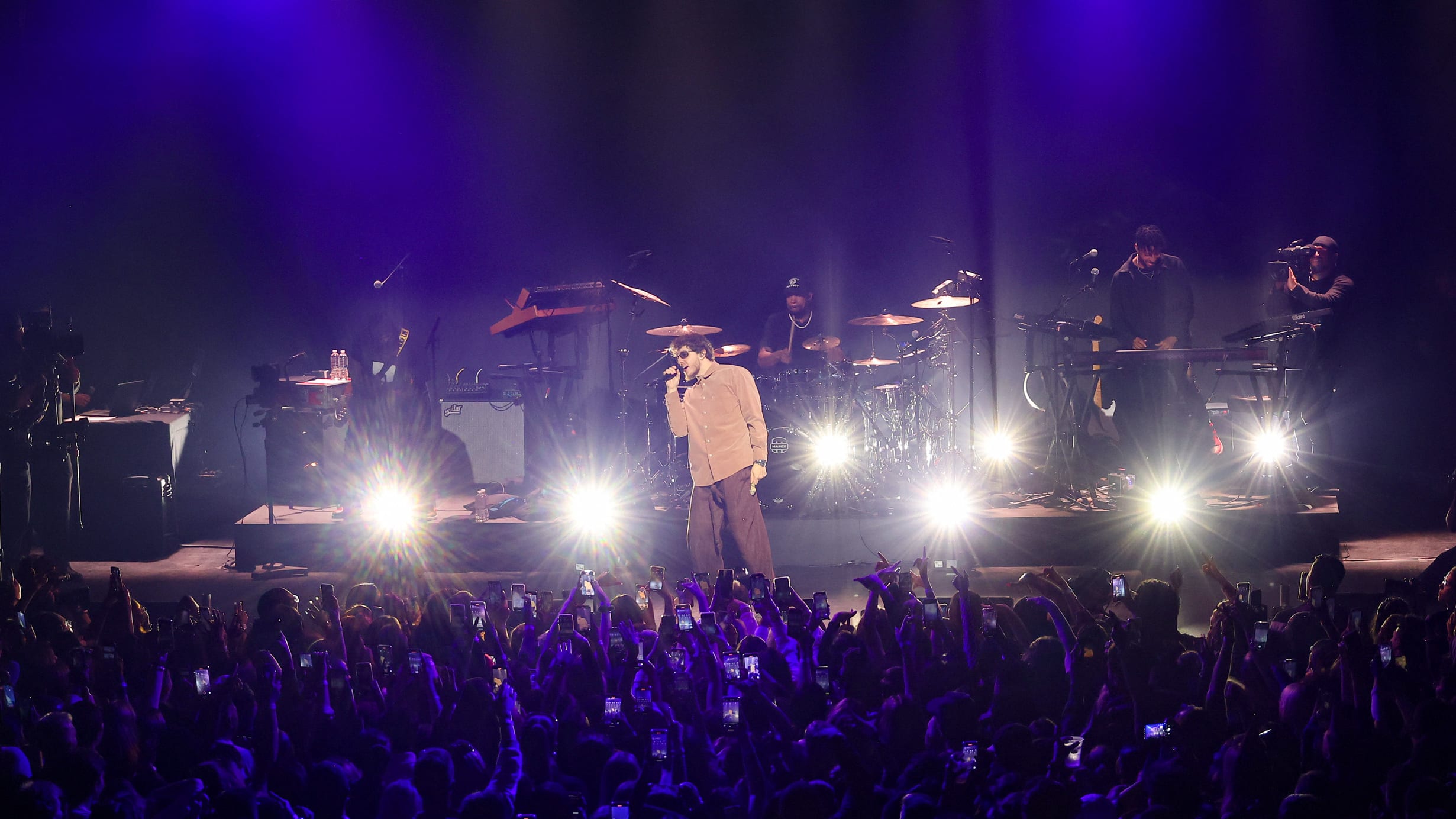 The intimate concert setting isn't something we get to see from artists once they reach arena level. It's something an established artist only comes back to for a "B-Sides" performance or an exclusive show. Jack Harlow is at an interesting point in his career where he's reached this level quicker than some of his classmates, but he's not quite on the same level as the big dogs of the genre. 
In the digital streaming era, there is a constant race to the finish line, with less emphasis on artist development. But if Jack Harlow's intimate show proves anything, it is that all newer artists can benefit from playing in small venues as a better way to perfect their approach to performing and connect with the people that made them famous. 
Early on in the show Jack Harlow told fans, "I've always wanted to be a legend like Weezy, or Young Jeezy, or Kanyeezy." Of course, those are huge, damn-near impossible shoes to fill. But Jack Harlow has a better chance of getting there after putting in more performances like this.