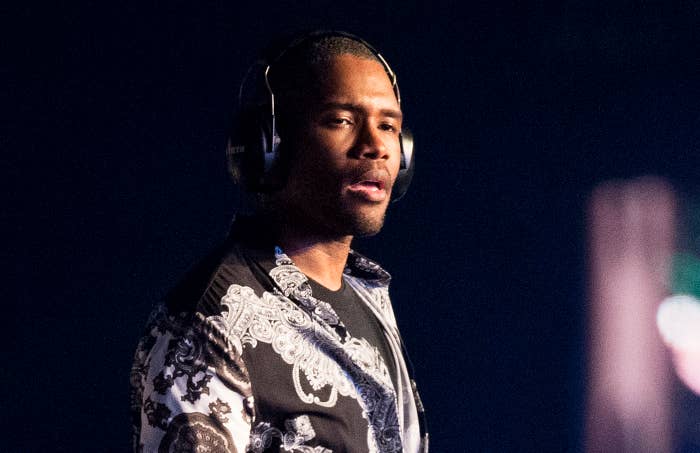 Frank Ocean season is upon us.
Fresh from the debut of his club night, PrEP+, and the relaunch of blonded RADIO, Frank dropped his first original song since 2017 earlier this month. The track, titled "DHL," is a slow-burning record that features distorted rap verses from Frank and warped production from German artist Boys Noize. 
According to Boys Noize, the track came together during a recording session in Berlin, after connecting to Frank through ASAP Rocky. "It was basically us playing around and creating something in the moment," he tells Complex. "I didn't even think about making music at that point. We were all together and it just happened." 
"DHL" might mark the beginning of a new era for Frank. Some fans think the single cover art suggests the song is just one of 13 upcoming tracks. As usual, we won't know what Frank Ocean is up to until he wants us to know. But Boys Noize shared some details about Frank's creative process while making "DHL," how ASAP Rocky facilitated that recording session, and what it's like working with Virgil Abloh. The interview, lightly edited for clarity, is below.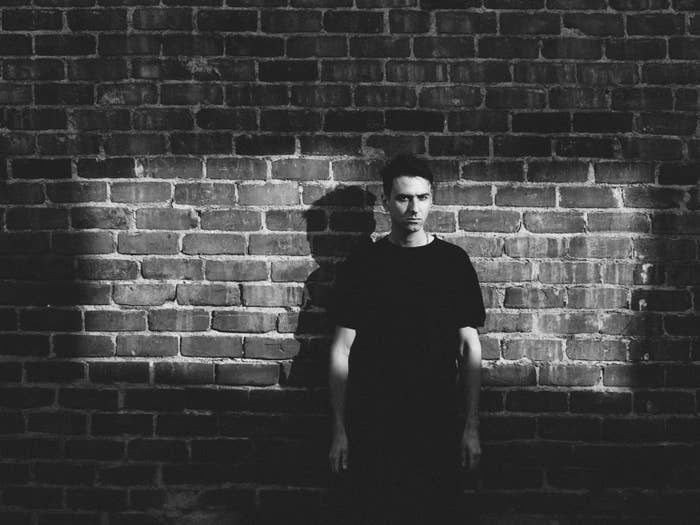 How did you and Frank first come to work together?
We met in Berlin through ASAP Rocky. I was working on the "Babushka Boi" track with Rocky, and Frank showed up. That was really nice. I think Rocky and Frank have been friends for a while, so I don't know what they were up to at the time. I've been a huge fan of Frank, so it was really nice doing something together in the same room, which is part of my philosophy [as an artist].
When did you and Frank begin working on this?
I think it was the winter [of 2018]. 
Can you talk a little bit about the creative process for "DHL?" What was the energy like working in the studio with Frank? 
That's the beautiful thing, when you are together and there's a conversation, there's an energy, and that's when my favorite music is created. It's something you can't really express when you work remotely. There was definitely an energy there and a real creative process.
What were some of the ideas that you bounced off of each other while creating the song?
It was basically us playing around and creating something in the moment, without really getting into much details. I didn't even think about making music at that point. We were all together and it just happened.
How did you put this song together, technically? 
The first half of the song was something that got created together. When I work on music, I think the most important part is the initial vibe you have and the ideas. When I produce music, it evolves all the time. Personally, I like to sit on music as well and add ideas. That's something that happened to that song. You create something and then you live with it for a while and let it breathe. And obviously, we all make a lot of music so you just give it some room.
Was there a particular memory that you have from that session? 
It's beautiful watching him, and it was a big inspiration. He's incredible. It was really beautiful being together and seeing how he approaches music. 
Frank has previously spoken about his interest in creating a house and electronic-inspired album. Did you two discuss anything about that? 
I have no information about that.
Are you able to tell us if you're working on more music with him?
I can't. I guess it's going to be a big surprise. I can't tell anything about that, I'm afraid.
You mentioned ASAP Rocky earlier. What was your experience like working with him on "Babushka Boi?" 
It was fun. We've done a few sessions together, and it's always fun. It's a very organic process. When you're together in a room, you hang out, you talk, and you try out things from both sides, musically. We recorded a lot. With "Babushka," they already had a basic idea. So I stepped in, added my sounds, and then went in with production. But that was something they already had floating around. So I was giving it the final touch. That was great, those processes where I sit and listen and try out things that would make it sound more interesting to my ears. It's great to connect with Rocky. Again, there's some magic in the air when you're together, and you create something and have a conversation. When I make music, I don't really know where I'm going. That's the beauty about it. It's like letting the moment decide on your creative process.
You also worked with Virgil Abloh on the ORVNGE EP. What was that experience like? Was that also a collaborative effort? 
Totally! We've been friends for a while as well. That always means a lot. It's not like a blind date with a random person. So we shared moments together, and he visited me a few times in Berlin. He came by my house, and my studio at that time was still at the house. One day we were just sitting in the studio, sharing ideas and playing each other tracks. He's very interested in the production. I have a lot of drum machines and synthesizers, and a modular system, and I was just showing him some stuff. He was playing around with the drum machine, and he started making a drum pattern with it. We both were already headbanging to it. I was like, "Man, let's start recording some stuff," because at my studio, once you hit play on one of the machines, everything is running at the same time. We basically had a live jam. It sounds a little cheesy, but we really liked playing around with all the machines at the same time. We had this rhythm going. It was a lot of fun in that moment, and we captured it. We made it all in one day. I like that. To me, that's the best music. You really go with your feelings. We listened to it, and it brings us back that feeling. It's funny, because no one saw that coming as well. It's great because we both feed each other with ideas and inspiration. It's even more attractive when someone comes from a whole different background and has a whole different approach. That makes something really special.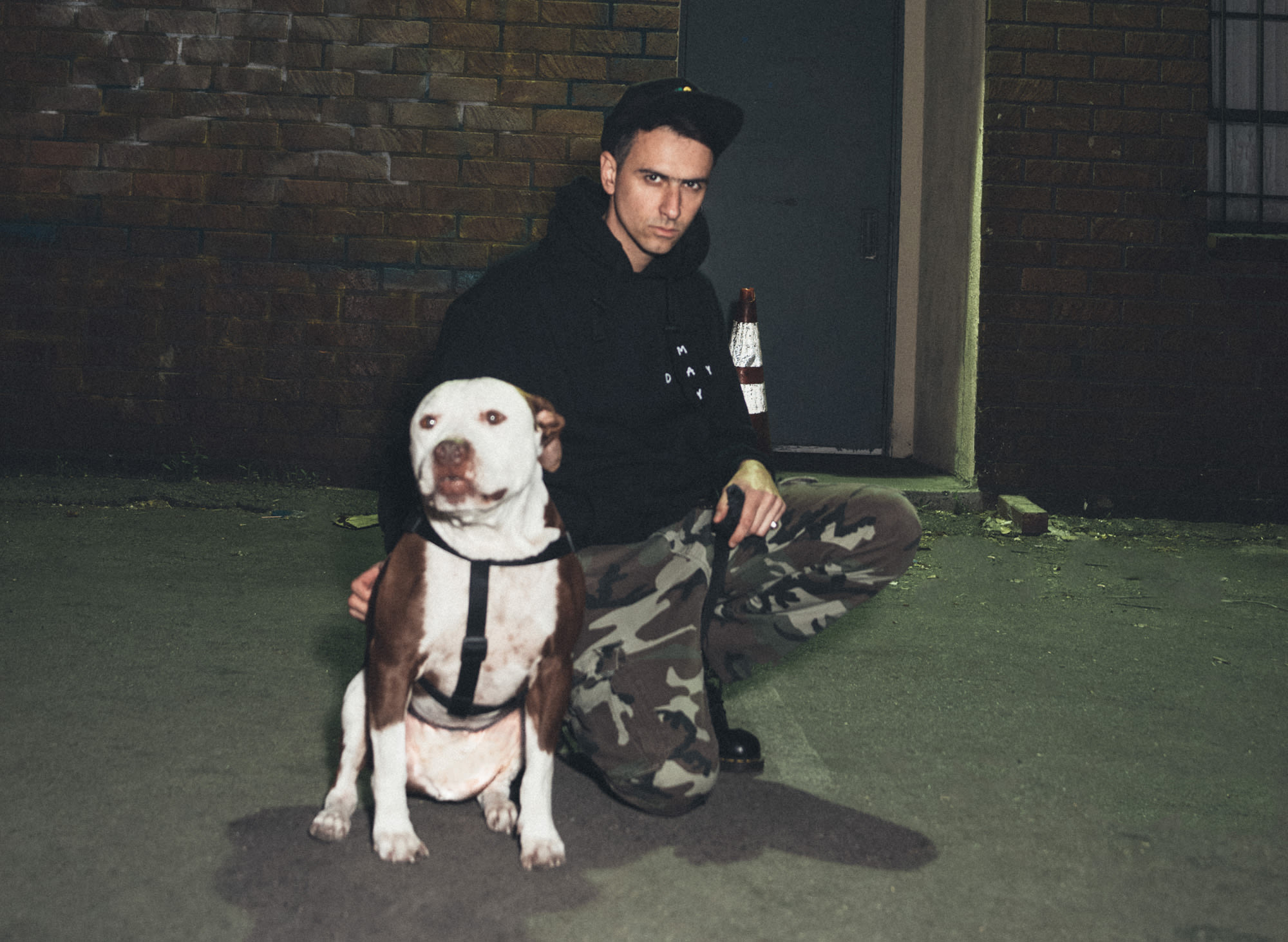 What did you learn from Virgil and that collaboration process?
He is very musical. I think it's very important to also have the ears of a musician who might not know the technical [aspects]. I studied that shit, even though I didn't go to university. But I've been making sounds and producing for a while. So it's my thing. And it's really interesting how someone who is not producing, hears and describes things. I think that's a very important thing because sometimes you get caught up in the more physical side of it.
Who is your favorite collaboration this year? 
I have to say Frank Ocean. I was always a huge fan of his music. It means a lot. It's crazy, because I think back to how I started, releasing vinyl with no promotion and no marketing. Now, being able to with work someone like him, that's really incredible. 
Are you working on any big collaborations for 2020? 
I can't tell you much about it until everything is official. But going back to your question about collaborations that I'm actually really proud of, I made music with Francis and the Lights. I was a huge fan of his music, and a few years back, I made a song with Chance the Rapper. I was with him in the studio, and he was showing me a video of a song Francis had put out. I think that was around 2011 or 2012, and I was blown away. That song made me create another song for myself, and that ended up being the song I made with Francis. The foundation for the song, "Why Not," was inspired by the moment Chance was showing me the music from Francis and the Lights.
Do you have any plans for more solo projects?
Yeah, I'm writing music. I write music every day, but it's mostly instrumental. I've put out many albums as Boys Noize. Most of them have the club DJ background. That's always been my main focus. But yes, I'm working on a new album. I'll probably have something brand new at top of next year to share with you. There will be some vocals included as well, which is very exciting.