Listening to Neptunes Hits With Chad Hugo
Celebrating Chad Hugo's iconic career, we sat down with him and listened to hits from his production discography with the Neptunes. He had a few stories to tell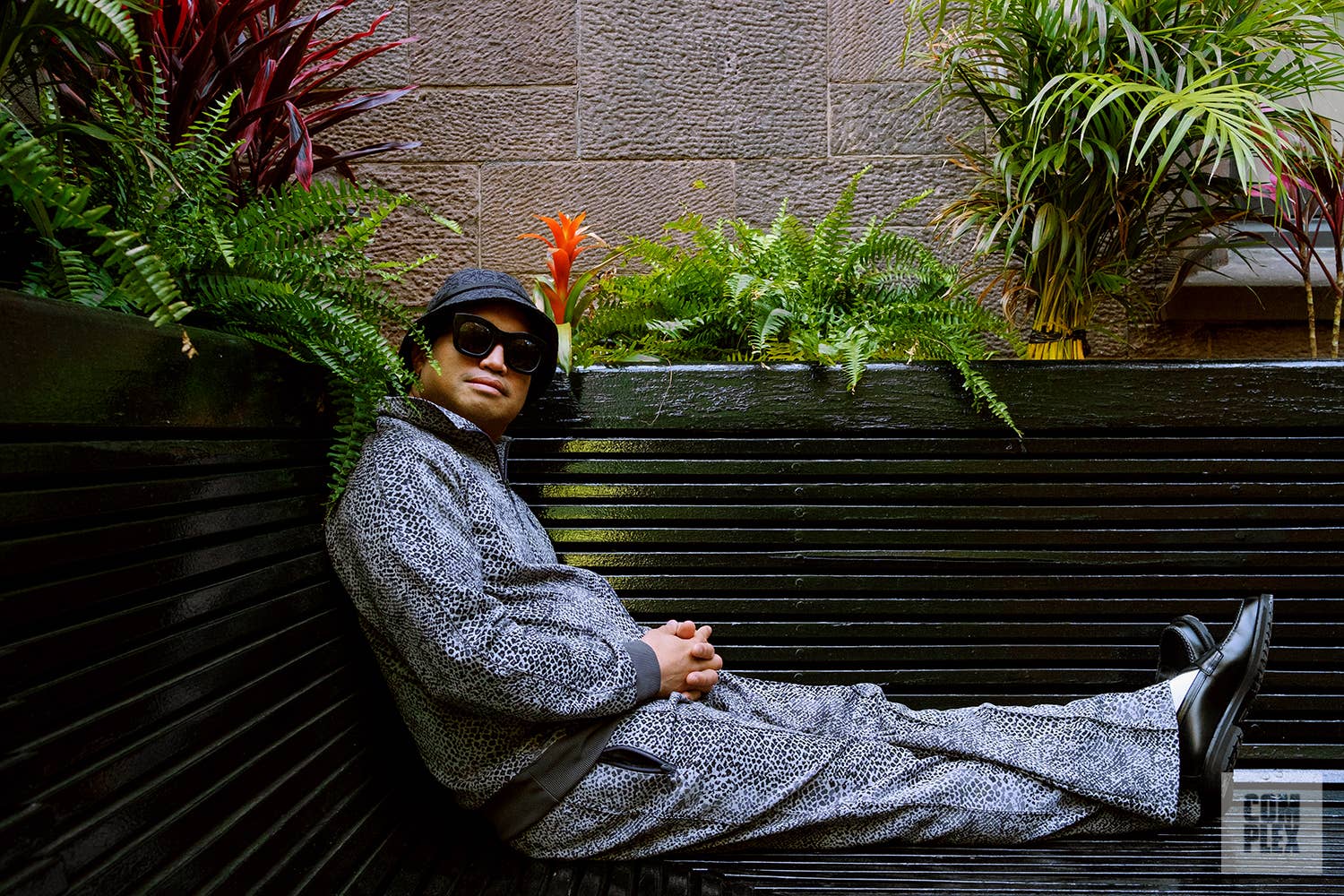 Complex Original
Photo by Wynne Hendry @wynneleila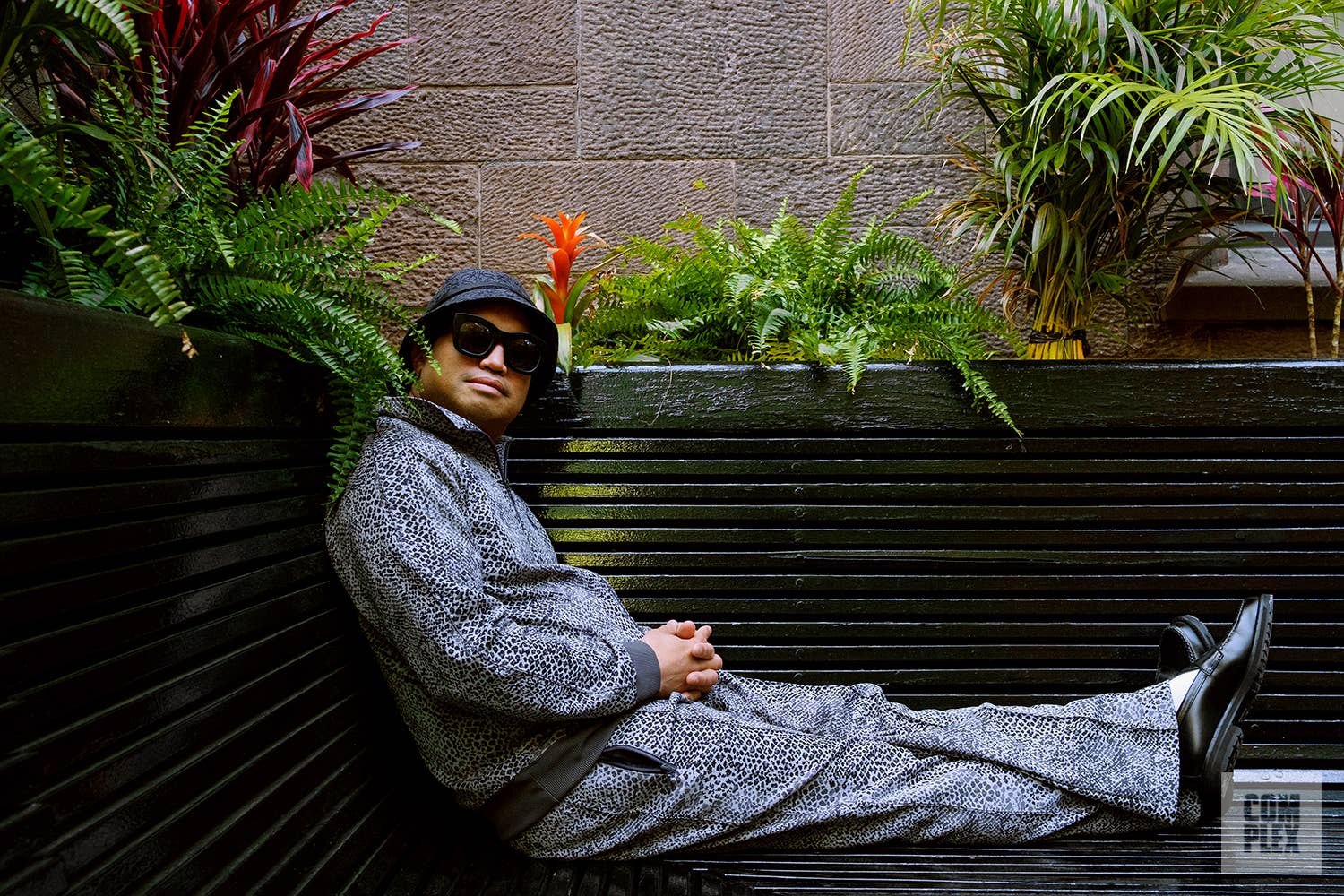 Chad Hugo has an extraordinary way of talking about music. It's the kind of storytelling that involves very few words. Sometimes he doesn't even use any words at all, replacing them with sounds and motions that imitate instruments and percussion. When there's a particular key he wants to draw out while listening to music, he plays it on the air-keyboard. Other times, he whistles, booms, or clicks his teeth to emphasize a specific element of the beat. Chad and I are tucked away in a hidden corner of The Highline Hotel, discussing his prolific discography as one half of legendary production duo The Neptunes. It's a warm day in late May and I'm playing a handful of singles from my laptop. Chad reacts with few words and many sound effects, which occasionally causes his stories to be difficult to follow, but makes him even more fascinating to converse with. 
The fact that Chad Hugo is sitting down on the record is a stroke of good luck and timing. By contrast to his more accessible partner in production, Pharrell Williams, Chad is the more elusive creative genius, and enjoys his time behind the scenes rather than in the limelight. Until recently, Chad very rarely spoke with the press, but after being inducted into the Songwriters Hall of Fame in February 2020, he says the time has finally come to reemerge from the shadows. 
"I'm very proud of the work that I've been a part of with The Neptunes and my involvement with N.E.R.D.," he explains, seated inside the hotel with his eyes shielded behind a pair of opaque black sunglasses. "I just felt like it was… not overlooked… but maybe it's about time to make a statement, to make note of the legacy for our next up-and-coming music makers and people who are interested in music. It's been a blessing that we are being accepted in the Songwriters Hall of Fame."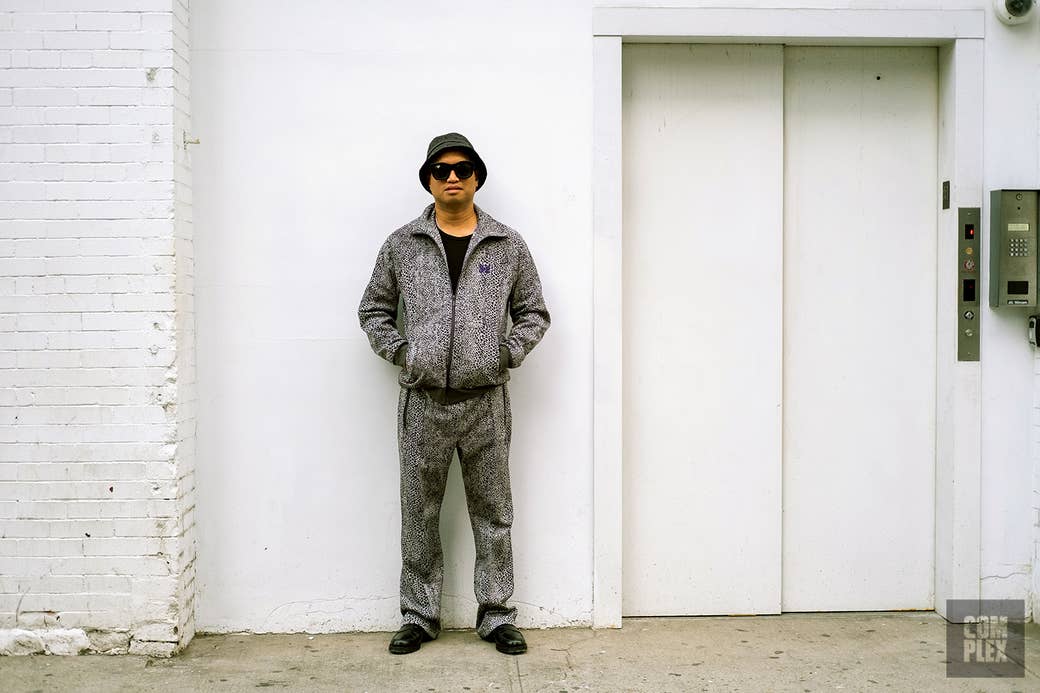 Chad Hugo's discography is certainly one of legends. The Neptunes erupted on the scene in the '90s, producing songs for some of the biggest and most important rising stars in the game. In the new millennium, their starpower gained national attention with the success of songs like Jay-Z's "I Just Wanna Love U (Give It To Me)" and Mystikal's "Shake Ya Ass." And over the next 20 years, the Neptunes were the masterminds behind major pop and hip-hop classics, ranging from Britney Spears' "I'm a Slave 4 U" to Snoop Doog's "Drop It Like It's Hot," as well as music with their band N.E.R.D. He along with Williams captured the zeitgeist of the early 2000s and today, and now those same records are inspiring a new generation of young creators. 
"There are artists that have sampled Neptunes beats, and it's an honor that sampling's taking place of our music from previous years," Hugo says. "We were always trying to get people together in a positive way, and it's always great to see the people of all walks of life, races, creeds, color, nationalities, ethnicities, and classes knowing a tune that we're involved with. They may not all know where it came from, but they can say, yeah, I heard that before."
Once The Neptunes hit a peak, Hugo seemingly took a step back from music, but he assures me that he's never stopped creating or studying music. Chad reveals he's spent the last three years studying jazz music, and he's been analyzing the work of the greats like John Coltrane and jazz pianist Barry Harris as well as discovering new artists on YouTube. 
"I don't think I'll ever retire from music, or stop making music and learning about music."
He's also spent quality time with his family. He offered his favorite dad joke during our conversation. "How do the Ewoks communicate on Endor?" he asks. After a brief pause and chuckle, he happily adds: "E-walkie talkies."
After a hiatus, The Neptunes reunited in early 2020, producing several hits for artists like Megan Thee Stallion, SZA, and Buju Banton. The more recent production credits held on to the same  high-energy, party aesthetic that defined their early work, but they also explored ethereal sounds on songs like SZA's "Hit Different" or Summer Walker's "Dat Right There." Whether The Neptunes will continue to produce similar songs in the future, Chad is not so forthcoming. "It's been great, the Neptunes are great," he insists, before hinting that he'll be focusing on solo material and side projects: "I'm concentrating on different works and some new productions and new sounds. 
The "retirement" word has been thrown around here and there lately, and Hugo recently told GQ, "I feel like this is the last round of… of making music." But when I ask him to elaborate on that thought, he sings a slightly different tune. "I don't think I'll ever retire from music, or stop making music and learning about music," he says.
With his decorated resume, you might assume Chad would have an air of celebrity arrogance to him, but he's cool and humble, graciously rejecting compliments about his work. Over the course of one hour, I play a handful of his classic hits with the hopes of jogging memories from years past. At times, I catch him marveling at his own work and recounting stories from those studio sessions. "Yeah, that's a banger," he says when I play Jay-Z's 2000 single "I Just Wanna Love You (Give It 2 Me)". We start with this year, and go backwards.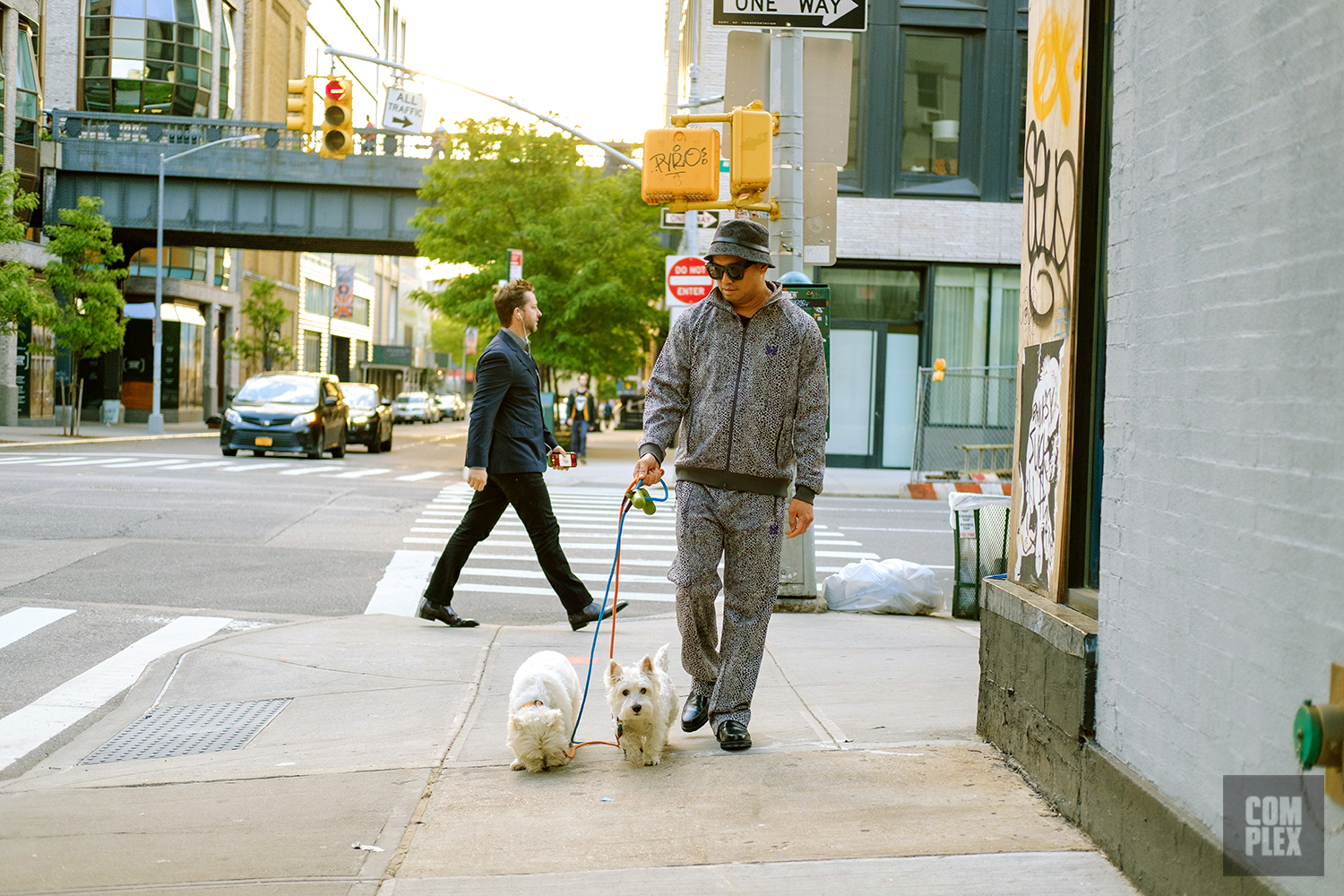 Pusha-T, 'It's Almost Dry' (2022)
Chad Hugo: There were a lot of inspirations from Miami Vice and Joker. It wasn't the blueprint, but just as far as vibe-wise. We recorded in the U.S. at the Boathouse Studio in Miami. Pusha wanted to shout out what was happening in Virginia locally, and I think that's really cool. It's good to be a part of the product and making the sound.
We aimed to [make] his rhyme scheme be cohesive with the beat and the rhythms. You can hear the way he's rhyming with the drum. That was really important to Pusha, Pharrell, and myself, because a lot of the rhymes back in the day, we'd write on a piece of paper. But this was more in the pocket, as far as the unison of the rhythm. It was really important to get people moving in that regard. We were just really trying to stab with it and get real with it. I think it's a communal experience when you vibe with the rhythms, and it's a dance you do both mentally and verbally. 
The weather was really nice. I remember Pharrell took us out on his friend's yacht and we were playing tunes. I didn't understand some of the stuff, like the one with Pharrell on the FedEx truck until later. I'll be honest, I was getting really nauseous, like something's really uneasy with this. It felt like I'm in one of those delirium movies where things are just blurry. But as Push was laying down his verse at this studio home, I saw the vision of what we were trying to convey. 
You know, this is entertainment and you have to approach things like when you read a book or a novel or a murder mystery or watch a film that's just supposed to make you feel a certain way or have a good commentary afterwards. Some people back in the day would say, "That's not music. People get shot to the music," and they just don't know how to separate themselves from the message that was an after effect. What we need to do is inspire people to understand this is entertainment and it's fiction. 
Push mentioned that this album was like a Verzuz battle between The Neptunes and Kanye West. Did you feel that competitive spirit while working on it? 
Not me. I love Kanye's work, too. Back in this studio in Virginia, Virginia's Recording Arts, he played a tune and I was really into it, with much respect. Over the years it's always been about competition with people, but my approach has been: let's be a community so that we can rock back to back and do our thing. It's always good to find that common ground between the music. Over the years, people have said, "I'm just watching you on the drums and being individualistic." I'm like, "No, let's find a common ground. Let's find a good rhythm so the DJ could rock and we could party." To each his own.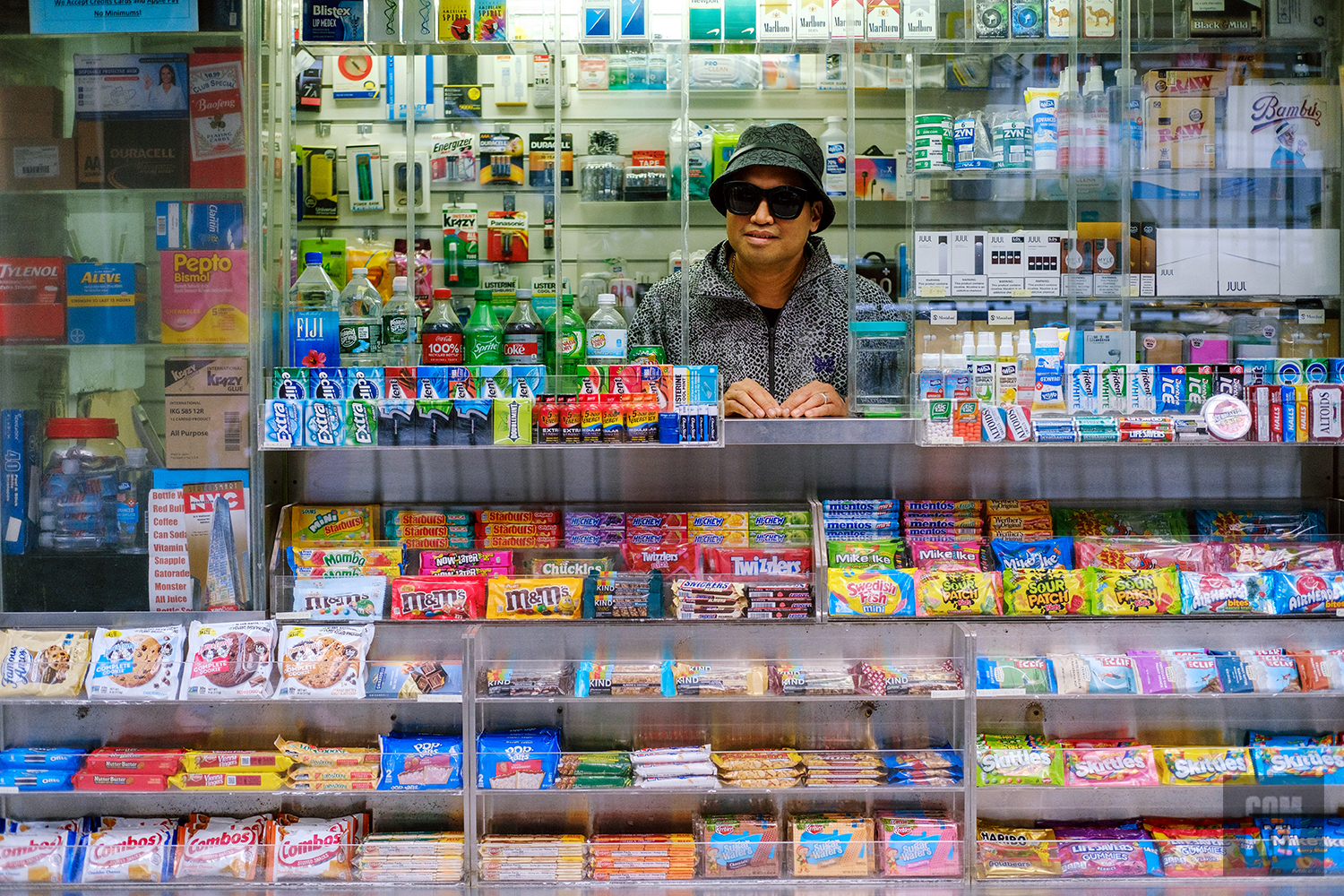 Omar Apollo, "Tamagotchi" (2022)
We recorded in Miami, and Omar is a great singer and a talented guy. He's really good at melodies, and he's always coming up with those. Yeah, no hablo Espanol, pero yo entiendo poco. I try, and I'm continuing to learn. Those kinds of chords have a sad connotation. It reminds me of a tune that I once learned. I cannot access it through my cerebral cortex, but it's about something, like, I'm just out of luck and shit is sad right now, but let's still do this and smile and keep it moving. 
SZA, "Hit Different" (2020)
SZA is a genius and she has this spiritual vibe. I remember her being in the studio and setting crystals and I was like, "Holy smoke, are we going to get our palms read, too? With the tarot cards and our fortunes told?" She had a positive vibe, and she's singing some notes that are… I don't want to put her in a jazz realm because some people will be like, "Oh, she's not jazzy," but yeah. 
Peeling down those chords, I was like, "Yeah, let's go with that." Sometimes I'm just there in the back like, "Yeah." Or sometimes I'll play, and they'll be like, "Try something  different." Then sometimes I will just tune something behind the scenes. I won't say anything. I'll just put a little seasoning or whatever. But there's a jazz song [Eddie Jefferson's "There I Go, There I Go Again"] that's like, "There I go, there I go, there I go." It just wanders off, which is beautiful.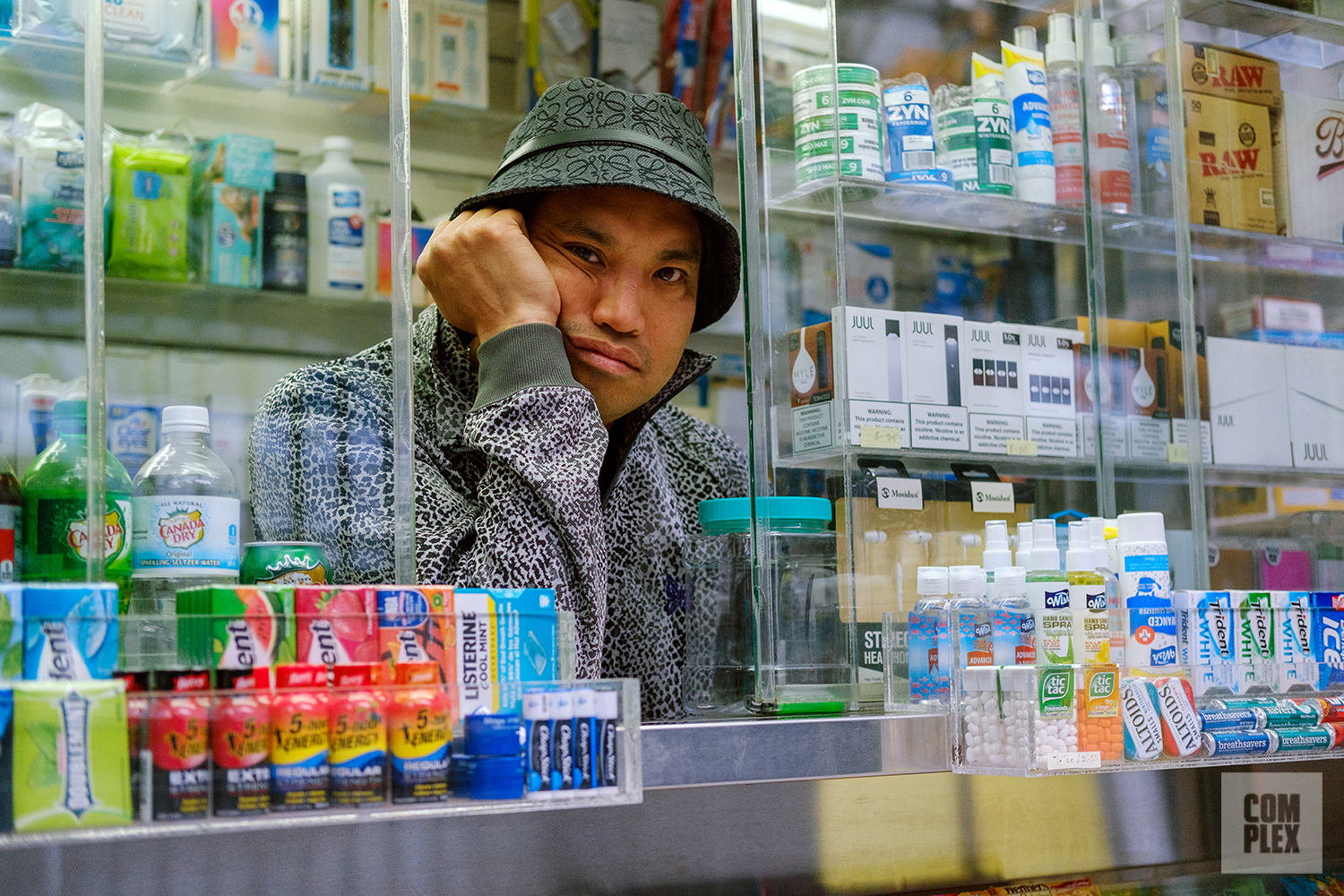 Jay-Z f/ Pharrell, "Blue Magic" (2007)
I think that was a Rakim flow he was paying homage to. I don't know. I'm just probably picking up on it right now. The Frankenstein sample where he said, "It's alive! It's alive!" and the thunder. I remember being in for the mix and doing whatever. He released it right after I recorded it. It's a great track and Jay-Z killed it… I need to go recap on American Gangster.
You haven't seen American Gangster with Denzel Washington? 
I have not. But I will. I'm going to try to do that tonight.
That's funny, because the album was inspired by the movie. So what was your understanding of the themes while producing it? 
I remember that Blue Magic was a form of the drugs or the narcotics or something, but that's about it. 
Jay-Z f/ Pharrell, "I Know" (2007)
That must have been Pharrell's bucket era. There were some samples where he was playing buckets to contribute to the street musicians, and recording some sounds in the studio. It reminds me of that era where we sampled. It's a good track. I like when he did those chords, the high arpeggio stuff.
Gwen Stefani, "Hollaback Girl" (2005)
I used to build up sound libraries and stuff. They didn't know how to do the 808 sounds, so it was like, woo. I just wanted something that would make the crowd hype and take people out of their element. She's from the West Coast, and we recorded it here on the East Coast. I think it was at his factory. Pharrell and I were on fire with the hip-hop records and the bounce, and the boom bap aspect of things. "Ain't no holler back girl," I wasn't sure where that came from, but it was like, when a guy says, "Hey, holla at me." And a girl says, "I'm not your holler back girl." We wanted something like pep rally vibes for schools, colleges, and teams to sing it any way they want, or interpolate it for their personal school or whatever.
Snoop Dogg, "Drop It Like It's Hot" (2004)
"Drop It Like It's Hot" was an experience. [We recorded in] Record Plant Studios, California. Snoop Dogg, Bishop Don Juan, Pharrell, me, friends, and a mist of smoke. We were vibing out. I won't say I snuck in there, but it was just crazy. Pharrell put on the drum beat and Snoop laid the rhyme and we thought it was done. Then I played the keys. 
Snoop is a genius. Pharrell is a genius. I thank them for laying the groundwork for a song like that. There's a lot of influences that went into that song that set a vibe. Even like the "woo" and the clicking noises. They dropped the 808 and added the spray in and the ticking clock, and the rhymes and the drum patterns, and man, there was a lot to it. It's always good when you see the music being played and just witness how the crowd reacts to it, and where it resonates with people. That's what I look forward to. It's been a great moment overall. It's all been fantastic.
You were in the music video, too. How was that experience? 
Yeah. I was just with a keyboard, but I would redo it. I wish. I did some weird expression. I was like, "Oh, cringe." But I think they used it in the movie Pets.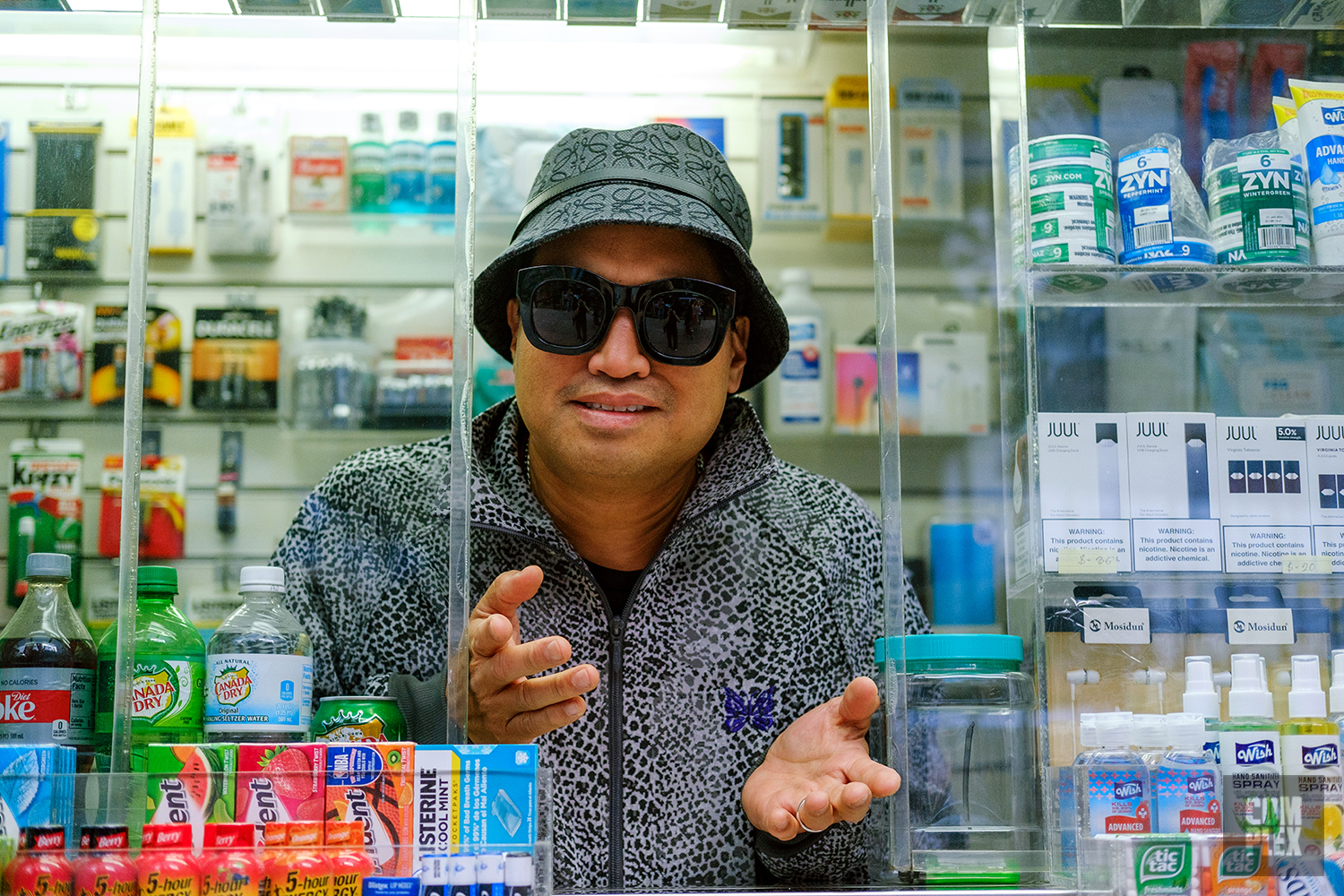 Kelis, "Milkshake" (2003)
I had no idea that song was going to be big. I just knew it was going to be a banger, something to jam to and groove to. That's sick.
Clipse, "Grindin'" (2002)
We did our job. It was inspired by the guys having a moment, rhyming. There was a keyboard that had those sounds. We just wanted to inspire people, and it's great. 
Britney Spears, "I'm a Slave 4 U" (2001)
The rhythm on that track was the authority from the very beginning, and our production work was led accordingly by way of the dance. Through the use of the Lexicon effects, it really did become a nod to the great producers of Minneapolis, like Jimmy Jam and Terry Lewis.
Jay-Z, "I Just Wanna Love U (Give It 2 Me)" (2000)
I flew into New York from Virginia and walked into a banger that P was working on with Jay.  There was this energy, though. It was just Duro, a few people, and me. It was like, yo! So after a few fader slides and EQ rotations administered by Duro, I did my drops. If you ask me, we killed it on the SSL J9000. I'm proud to have been a part of that, and breaking down the record. I'll take responsibility of breaking the beat where it happens. But again, genius work by Pharrell and Jay-Z. I tuned the sound. It's been great.  I remember Jay-Z when he started out at Future Records. I happened to play the sax on it, but I won't forget he was there, and he's also been a blessing to everybody.