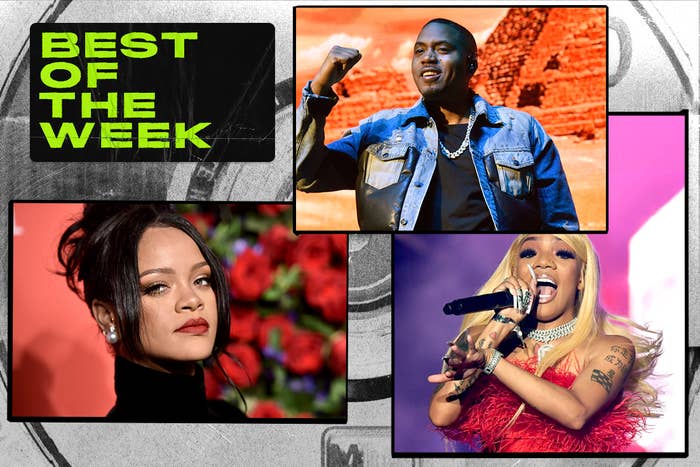 This week was loaded with new and fresh music from a variety of different regions. Wizkid holds it down for the Afrobeats faction with his impressive new album, More Love, Less Ego, Glorilla is repping the south with her debut EP, Anyways, Life's Great, and Nas demonstrates how the OGs can still get it done with King's Disease 3. And that's not even noting new tracks from Rihanna, French Montana, and more.
Staff writer Jordan Rose and Senior Editor Ecleen Luzmila Caraballo guest share thoughts on a few standout tracks for this week's list, too.
Check out the best new music of the week below. You can also us on Spotify for all your fall playlist needs here.
Rihanna, "Born Again"
Glorilla, "Nut Quick"
Wizkid, "Flower Pads"
DRAM, "Vibe of the Year"
French Montana, "Yes I Do"
Nas, "Thun"
Sault, "Fight For Love"
Rauw Alejandro, "Qué Rico Ch**gamos"