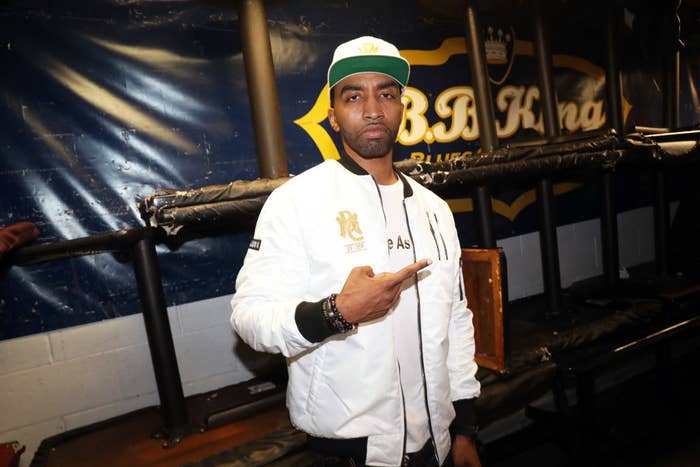 Mysonne, the New York-based rapper and activist, was arrested in front of the U.S. Supreme Court today for protesting the Brett Kavanaugh nomination. 
The rapper eloquently explained rape culture and the responsibility men have to stand up for, and alongside, women. While speaking with journalist Chuck Modi, Mysonne poignantly explains why he's protesting and how Kavanaugh's nomination signifies the normalization of sexual assault.
"I'm here today because I thought it's imperative that men don't only stand with women, but they stand for women, and by standing for women, we have to acknowledge that there's a culture of sexual violence – rape culture – that men have benefited from. For it to change, men have to change it. We all look at [Brett] Kavanaugh, and we see some similarities with things that have happened in our lives. We've traumatized some women in a way that we might not even acknowledge because it's normalized. And then you realize and listen to these stories of these women; you realize that they've been damaged as a result of the things that we took as normal. That comes with accountability." He went on to strikingly explain, "I might not have raped a woman, but I've done something that may have traumatized her as a man. That's why I'm out here," he said.
The rapper also posted several images on his Instagram, including one of him being handcuffed by the police for protesting.
Without courageous men like Mysonne, sexual assault will continue to plague our schools, our homes, and our governmental institutions.