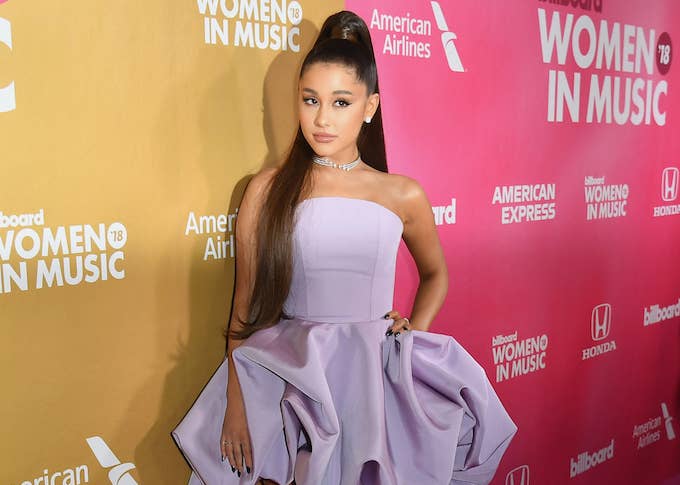 When tattooing a foreign language on your body, it's probably smart to dedicate some time towards researching its translation. 
Ariana Grande chose to celebrate her number one hit "7 Rings" with a new palm tattoo in the Japanese characters "七輪." While the new ink was meant to spell out the name of her latest single, Twitter users were quick to inform Grande that the Japanese Kanji translation of the tattoo is "shichirin," a type of small charcoal grill. 
In a now-deleted Instagram post, the "7 Rings" artist shared a photo of her new tattoo, thanking the tattoo artist and confirming that despite her hand looking mannequin-like, the image is in fact real. "This felt super good @kanenavasard jk (everyone thinks this is a fake hand but it's indeed…. my hand," the caption read. Not long after, fans began pointing out the spelling error, prompting a response from Grande on Twitter, which has since been deleted. 
"Indeed, I left out "つの指" which should have gone in between," she tweeted. "It hurt like f**k n still looks tight. I wouldn't have lasted one more symbol lmao. But this spot also peels a ton and won't last so if I miss it enough I'll suffer thru the whole thing next time." Grande also added, "Also.... huge fan of tiny bbq grills."
Despite the singer's nonchalant response, Twitter didn't hold back in reacting to the hilarious mistake.