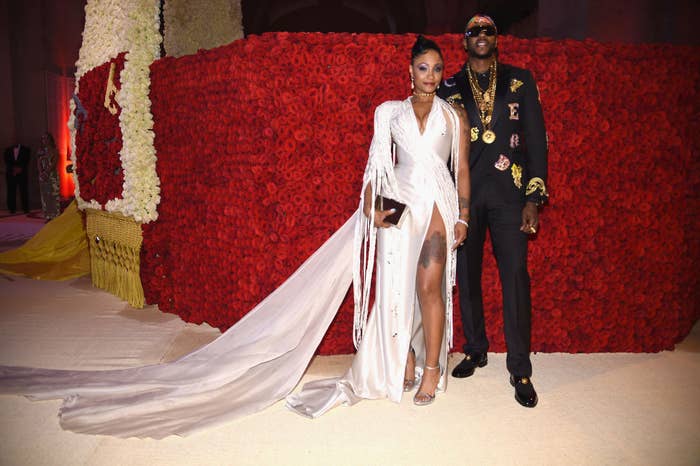 As many of you may remember, 2 Chainz memorably proposed to then fianceé Kesha Ward on the red carpet at the Met Gala while wearing head-to-toe Versace. Many fans thought the couple was already married, given they have three children together. However, it wasn't until today that the happy couple became lawfully wed. 
Needless to say, the rapper spent an enormous amount of cash planning this extravagant affair. 2 Chainz and Ward said "I do" at the Gianni Versace mansion in Miami and they had quite the coveted guest list of 75 invitees, including Kanye West, Kim Kardashian, and Lil Wayne.
In addition to the special guests, 2 Chainz also rented a white tiger to be present as he and Kesha read their vows. Because apparently you can't have a wedding without a little bit of animal endangerment.
Outside nupitals, 2 Chainz's career has been going smoothly this year. He's getting ready to release Rap or Go to the League, popped up on Eminem's "Chloraseptic" remix, and released The Play Don't Care Who Makes It EP earlier this year.