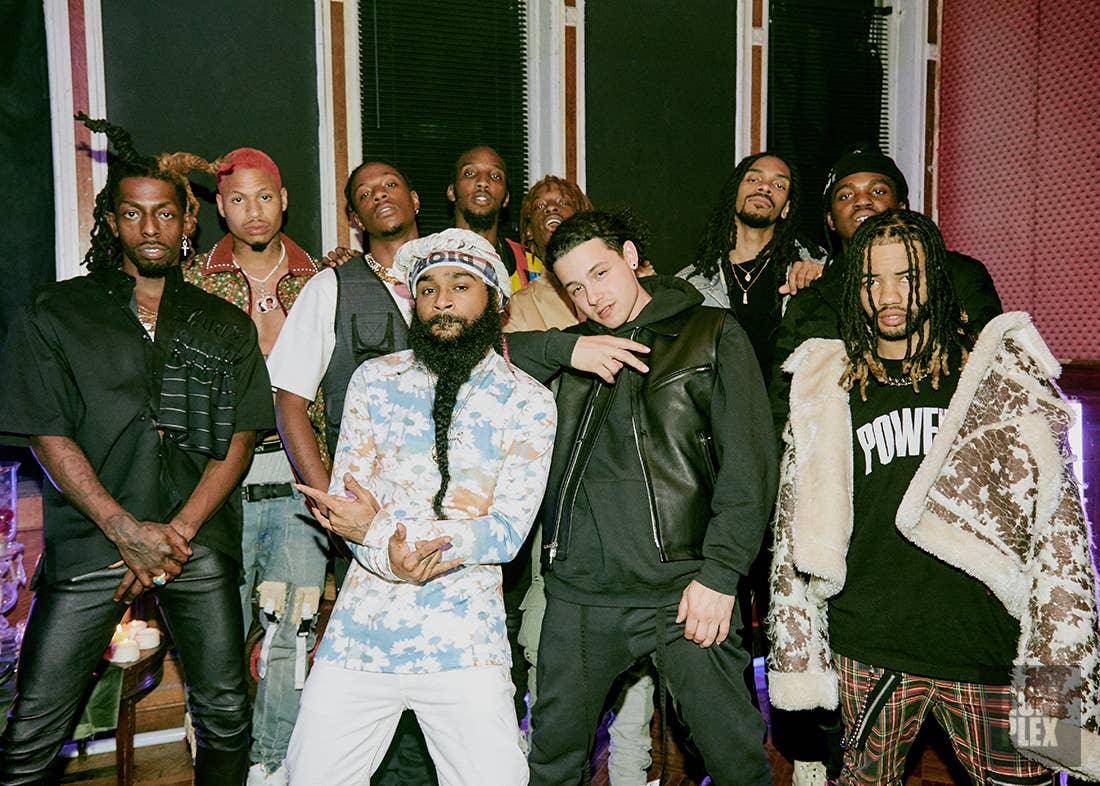 It's a Thursday afternoon in mid-April, and Flatbush Zombies, Pro Era, and the Underachievers aren't talking about rap. The three groups made names for themselves by injecting new energy into the sound of classic New York hip-hop, but the conversation has turned to another NYC staple: the surreal, slightly inane comedic stylings of Larry David—specifically the correct pronunciation of "risotto."
During some dead time on the set of Beast Coast's "Left Hand" video shoot in Bushwick, Meechy Darko and Nyck Caution are debating how to properly say the word, with Meechy passionately arguing that no real New Yorker pronounces the two Ts.
"Riz-o-dough."
Beast Coast, a 10-person goliath of a rap group comprised of members from Flatbush Zombies, Pro Era, and the Underachievers, can't help but show their closeness. It doesn't hurt that they're all crammed into the same townhouse, which is owned by a French filmmaker and somehow feels like it could be the set of a surreal Michel Gondry love story. It features large-scale African art and eerie animal masks tacked to the walls, and nearly every room is replete with enough candles to conduct a seance.

During downtime, the Beast Coast members gather in one of the living rooms, engaging in a spirited argument about whether Giannis Antetokounmpo or Shaquille O'Neal would be a better franchise building block in the modern NBA (most say Shaq). After a few hours, Meechy, whose energy levels never waver despite being on set the longest, invites the entire group over to cook them dinner following the video shoot. Their camaraderie is obvious here, and it shines through in everything from the way they take the stage to their parodycommercials for Escape From New York, the first Beast Coast LP, due out May 24.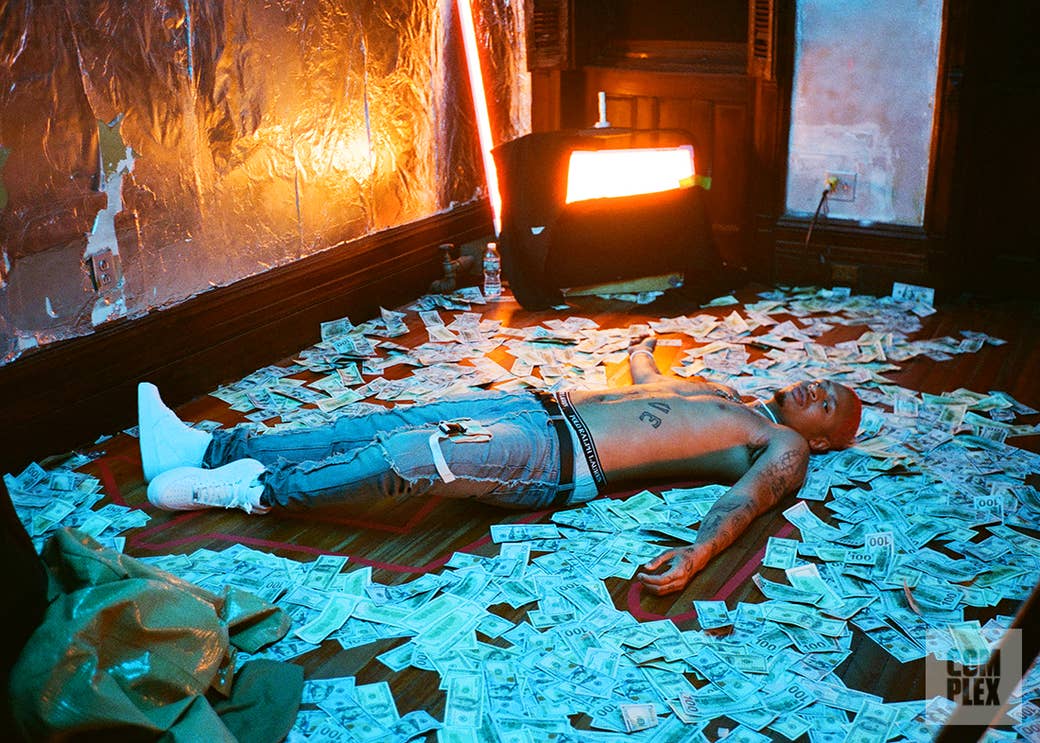 "I would dream about the moment that we shared in the beginning of our careers when all of us toured together through every tour I did since," Zombie Juice says of their tight bond, as CJ Fly nods approvingly behind him. "I kind of put that energy into the air that I wanted to do this every time. It's not about, 'When did I realize we were putting this album out?' It was about always wanting to get back to this energy that I trust and love."
The relationships within the group date back to members' time growing up together in the Brooklyn neighborhoods of Flatbush (Zombies and Underachievers), Bed-Stuy (Joey Badass, Kirk Knight, Powers Pleasant, CJ Fly), and Mill Basin (Nyck Caution). Pro Era took shape in the halls of Edward R. Murrow High School, while the Underachievers and Zombie Juice became acquainted through Jacob, a childhood friend of AK the Savior's who has since passed away.
"I met Juice and these guys when I was, like, 16," AK recalls. "We used to have smoke sessions before school in my backyard. One day, Jacob brings Juice and Issa [Gold]. We smoked and we had a conversation about psychedelics, and then we became friends. Me and Juice would always talk to each other on the phone and say out verses, like, 'Yo, I wrote a verse today. Tell me what you think.' That's how our musical relationship developed."
"We have two or three songs that are so personal, when I hear them my f*cking hair stands up. Goosebumps. I get chills." - CJ Fly
Kirk Knight is the group's youngest member at 23, and Erick Arc Elliott is the elder statesman at 30, but there's little sense of divide among the collective along the lines of age. Knight stresses how much he's learned and gained from being around the more senior Beast Coast members. "When you get older, you're not really listening to anybody's opinion at that point," he says. "You're already set in your ways of how you're doing shit. So I'm extremely grateful to be around so many older dudes that still have young spirits."
The kinship is evident in the way CJ reassures Juice during a moment of self-doubt ("You're great in conversation with your friends, so you're great in interviews. That's all you've got to remember."); how Issa needles Joey about the upcoming Pro Era album ("I had very low expectations; I thought it was gonna be terrible."); and in Meech's over-the-top, winking outrage about how he invited the entire squad to his place so they could watch their recent performance on The Tonight Show Starring Jimmy Fallon, only for Knight to be the sole member who actually showed up.
All three groups have grappled with being pigeonholed as New York golden age revivalists—a label that held significantly more water when Joey was rapping over old J Dilla and MF Doom beats back in the early 2010s. Now, he's a full-fledged songwriter with a burgeoning sense of melody, and the other Beast Coast members have made conscious efforts to broaden their sounds. The Underachievers worked with the horn-heavy production duo Brasstracks on their 2018 album After The Rain, while Flatbush Zombies' Vacation in Hell encompassed both lush live instrumentation and brooding, minimalistic trap.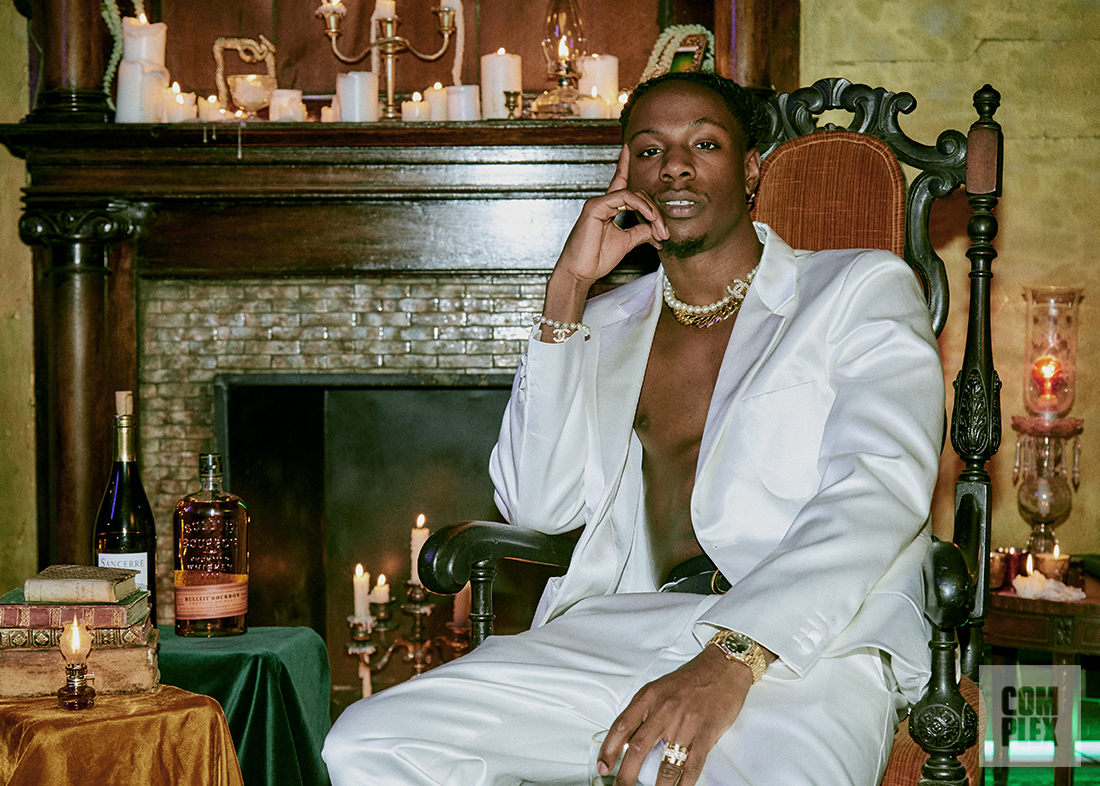 Joey, who helped write Post Malone's hit "Rockstar," believes that being labeled a throwback artist early in his career was actually helpful, setting up expectations that he later made a point of subverting.
"For me, specifically, it was the whole '90s thing or whatever," Badass says. "[But] that never held me back creatively, because all I ever wanted to do was show the world that I can't only just do that. I used to look at it as a bad thing, but now I appreciate it. I appreciate the fact that they tried to box me in."
Elliott says he put the idea of "nine-minute songs or this Wu-Tang reincarnation kind of thing" out of his head once the group began working on Escape, eschewing the notion of rigid traditionalism in favor of a progressive sound that felt more individually empowering. In turn, the album is eclectic. Production was handled largely by Erick Arc Elliott and Powers Pleasant, with Tyler Dopps acting as executive producer with The Architect. "Far Away" is woozy and seductive, with glinting synths that contrast well to Meech's baritone, while the gritty "Bones" features athletic bars from Knight. Later, Joey spits with restrained menace on the piano-powered "Puke."
"There was definitely some nostalgic vibes here, but there's nothing more powerful than the present moment, that's really what it was," Joey says. "We didn't look back, not once."
Sometimes, the rappers can blur together a bit when they're trading short verses, as on the poignant album closer, "Last Choir." Meechy says it's a testament to their trust in one another. "I play these songs for people sometimes and they're like, 'Is that you or Joey?' I love that, because it's me and Joey going after each other and that means we are in sync together," he explains. "A lot of people can't do that. They won't do that for ego's sake. I will take Joey's cadence right after him and write my whole verse from it because he laid that foundation and I have faith in him."
The group's second single, the woozy "Coast/Clear," is a decisive pivot from "Left Hand," with Knight crooning the chorus while Joey, Meechy, and Erick stretch their syllables into subtle melodies before Issa and Caution bat cleanup. The hazy synths are provided by Powers Pleasant, who admits that sometimes there isn't a better creative motivator than an impending deadline.
"I found out we had a session, like, an hour before, and I was like, 'Damn,' so I started making the beat," he says. "When I started it, I knew, this is the one.' I got in the Uber, continued making it in the car on the way to the studio. I got there a little early, Erick showed up, and I finished the beat."
The way "Coast/Clear" came together is reflective of the guiding principle of the rest of the album: It was the product of all nine vocalists and their producers actually spending as much time as they could in the studio together. It helps that the majority of them are still New York-based (Issa relocated to California), but even under those circumstances, it would have been easy for the record to turn into a patchwork of emailed verses. Instead, they worked together as a unit, encouraging one another to take risks and try new things.
"We're used to being the lyrical rappers, you know? On ["Coast/Clear"], the other members are vocalizing, and they're singing melodies, and it sounds really amazing," AK the Savior says.
AK's excitement over a song he doesn't appear on speaks to the group's camaraderie, even though they are all at different phases of their individual careers. Joey is a mainstream star, while the Zombies' devout fanbase has earned their last two albums spots at No. 10 and No. 11 on the Billboard 200. But this territory is relatively new for the other Pro Era members and the Underachievers, who have yet to achieve success on the same scale.
That gap isn't apparent in their Escape From New York-themed "Left Hand" performance on Fallon. Each member takes the stage one by one, and the track ratchets up in intensity as the others shout its ad-libs with dramatic emphasis to the end of bars like a Greek chorus. As Joey emerges for his sinister verse, the other nine members form a buzzing huddle.
"That's our first time ever doing anything [like that], so it was just crazy to be there with everyone, and everyone was in good spirits," Nyck Caution points out. "We were all kind of nervous, but the people that were there before, the Zombies and Joey, they were reassuring. 'Yo, we're here. You're supposed to be here.'"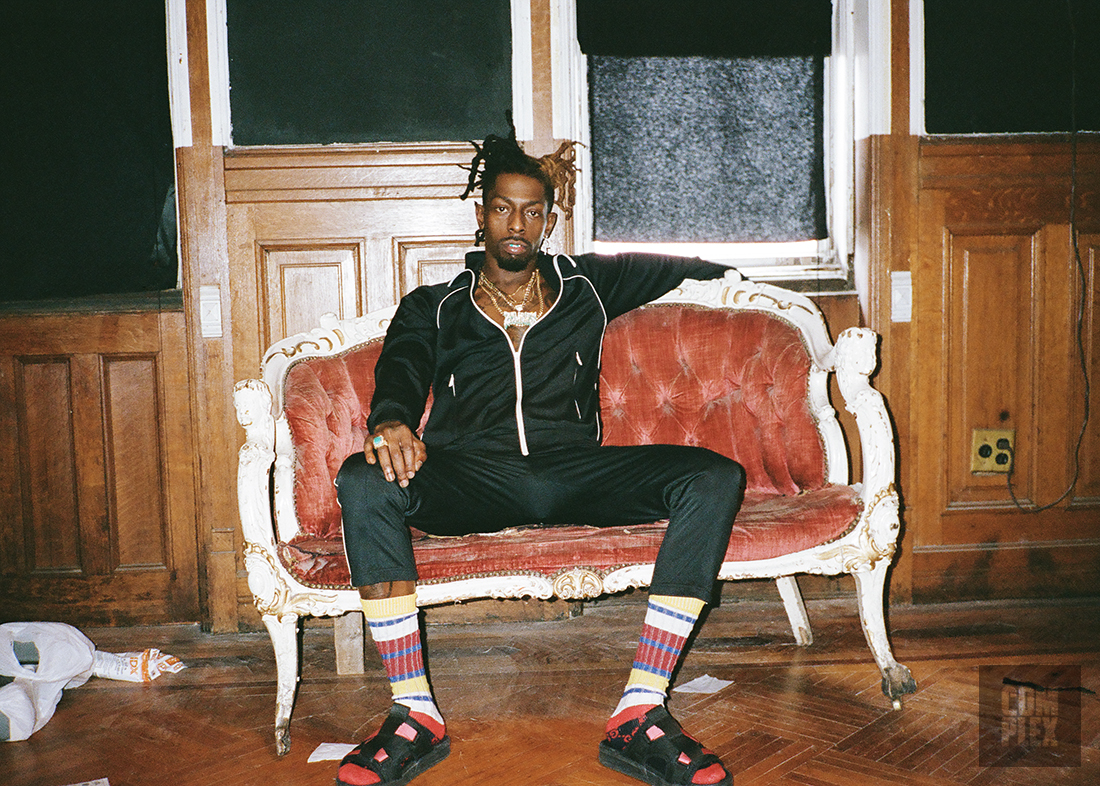 The gravity of the moment was not lost on Issa Gold, manifesting in pre-show nerves that he doesn't typically experience.
"Normally I am not nervous at shows; [I'll be] sleeping before until I got to perform," he says. "This time, my palms were sweating, but I think it was a different type of pressure because I was more afraid of disappointing my friends than anything."
There's a somber side to Beast Coast's brotherly bond, as, in addition to AK's childhood friend Jacob, several other key figures who were responsible for bringing the group together have passed. First, there was Pro Era co-founder Capital STEEZ, who died by suicide in December 2012, followed by the passing of ASAP Yams, one of modern New York rap's most impactful connectors, and Mac Miller, who first introduced the Pros and the Zombies when he was shooting a video for "America" with Joey.
"That's why I always thank Yams and STEEZ," Knight says. "That shit is dope that you can do something and don't want any credit for it. Everybody knows that they are conductors, but they're not saying, 'Yeah, I did that, and I did that, and I did that, and I did that.'"
Much of Escape From New York celebrates the group's connection and chemistry through powerful technical showcases, but CJ Fly says they recorded a handful of tracks that were decidedly heavier, as well. "We have two or three songs that are so personal, when I hear them, my fucking hair stands up," he reveals. "Goosebumps. I get chills. You just start thinking about the future, the past. It's just deep stuff."
A few minutes of skillful Googling will turn up interviews from years ago where the idea of a Beast Coast record is broached but then quickly dismissed because it wasn't "the right time." In some ways, now finally feels appropriate because the members have grown closer (Knight and Caution both credit touring with the Zombies in 2018 as a pivotal moment), but much of it comes down to them figuring out who they are as individual musicians. Elliott notes that, by now, the members have established their own identities and sharpened their respective skill sets, which may not have happened if they had begun making music as Beast Coast prior to this.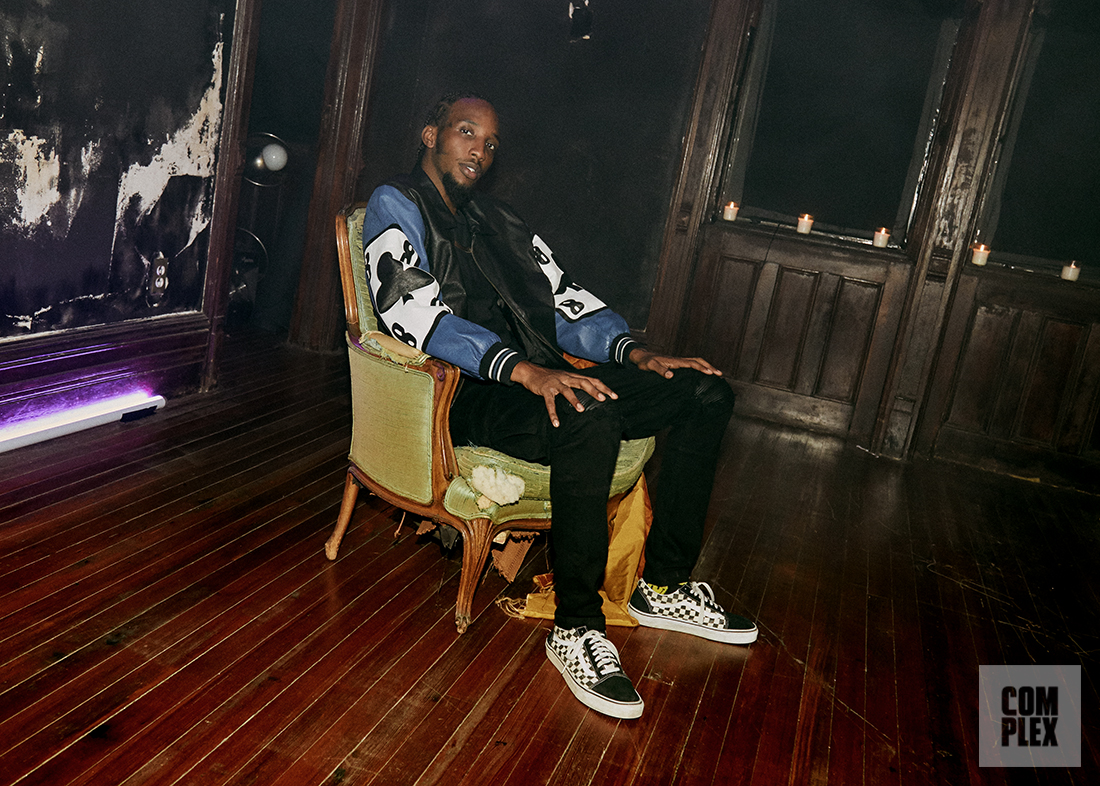 "The solo project is a reflection, because it's just you, man," Elliot says. "So this is really gonna be whatever that you put into it. I think someone we all meet in school is the dude that slacks but still gets the A because he's working in a group. You can do that in a group, you know what I mean?"
Some members don't have as much room to shine on EFNY as others, but it's clear that no one in the group was simply there to slap their name on the presentation and let the others do the heavy lifting. CJ's Jamaican patois flow is the highlight of the reggae-tinged "Snow in the Stadium," while Erick and Juice offer subtle, melodic flows on "Coast/Clear" that perfectly hover atop Powers' beat.
After a full day of solo performances on a 10-hour shoot of the "Left Hand" video, there is some pressure to put together a final shot of all 10 artists rapping together. The task begins with logistical foibles (ensuring that Meechy's horn-shaped braids stay upright), but the situation feels less like a director butting up against a deadline and more like an aunt or uncle desperately trying to get all the cousins to squeeze in for the annual Thanksgiving photograph. As they get in formation, the guys joke with one another and pass around a bottle of Bulleit bourbon that Meech procured. Though they're weary from the long shoot, you get the sense they'd be perfectly fine if the session stretched past midnight.
There is one casualty on this day, though: one of Powers' dreads. During the raucous final performance scene, it becomes tangled in Kirk's watch band and ripped clean off. The producer, looking a bit dazed, takes a minute in the room adjacent to the shoot, where a few friends and stylists tend to him while the rest of the crowd looks on incredulously. Once he's been checked out, he dives right back into the fray.
Playing hurt is the least that these guys will do for one another.
"I want to be next to these n***as to learn shit for life, not even for music," Knight explains. "I can ask Meech about other shit; I could go chill by his crib and eat jerk chicken. When I go to Cali and I'm smoking my weed, I'm really with the Underachievers. I'm really with my n***a Issa. That's really my twin.
"That's probably why the music didn't come for so long," he adds. "At the end of the day, this is way more than us just making songs together."