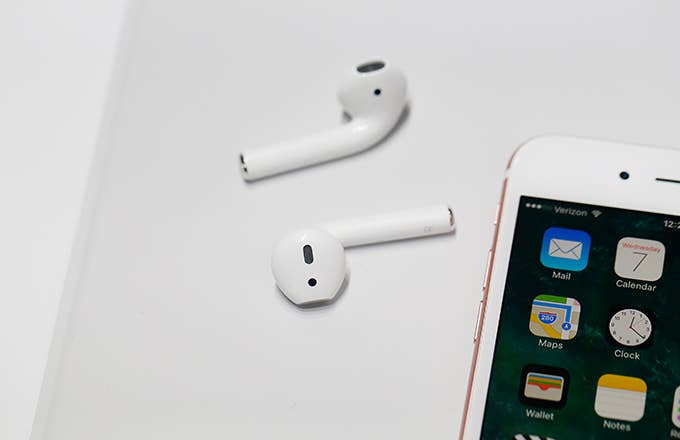 Apple is set to unveil higher-end AirPods, a new HomePod, and over-the-ear headphones deemed "studio quality" as soon as early 2019, according to sources "familiar with the matter" via a report from Bloomberg.
Those same sources added that Apple is putting together AirPods with water resistance (mainly against rain or sweat, not for swimming or anything like that) and noise-cancellation. They're also trying to get those Pods to be able to work at a farther range from either an iPhone or iPad.
The new product is expected to cost more than the current rate of $159, which may cause the company to segment them like they do with their phones. In their effort to add multiple uses to pretty much all their products, they've also reportedly had internal discussions to add fitness-related components to the pods including biometric sensors, like a heart rate monitor.
As for the new over-ear headphones, production is yet to start but they are intended to be comparable to "pricey models from Bose Corp. and Sennheiser." The original goal was to get those out by the end of 2018, but development-related challenges have pushed them back to next year.
Finally, the thus-far-underwhelming sales of the HomePod hasn't deterred Apple's plans to ship out a new version by next year. Executives from hardware maker Inventec Corp. (who helped build the HomePod) recent met with Apple execs. to discuss future orders. So far a decision to work with Inventec on the next HomePod has not been reached, while a spokeswoman for Inventec said they'll "try [their] best to secure new orders."