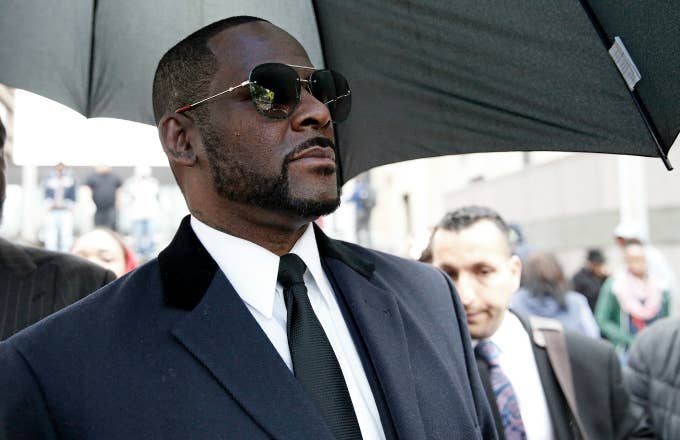 Apparently, the R. Kelly victims hotline is being bombarded by people bragging about having sex with the singer.
Kelly is facing charges for allegedly performing sexual acts on multiple underage women, but the specific number of potential victims is still unknown. As a result, the Cook County State's Attorney's Office set up a hotline so that alleged victims' claims can be heard. But the hotline has been getting stormed with callers gloating about having consensual sex with the singer since it was established in January, according to TMZ.
Those close to prosecutor Kim Foxx say that dozens of different people call the hotline daily to explicitly explain the events. Men have also been calling to give details on women they know who've had intercourse with the singer. Because the calls are irrelevant to the charges against Kelly, prosecutors are not going out of their way to verify the stories
The singer is currently facing 10 counts of criminal sexual abuse involving minors.