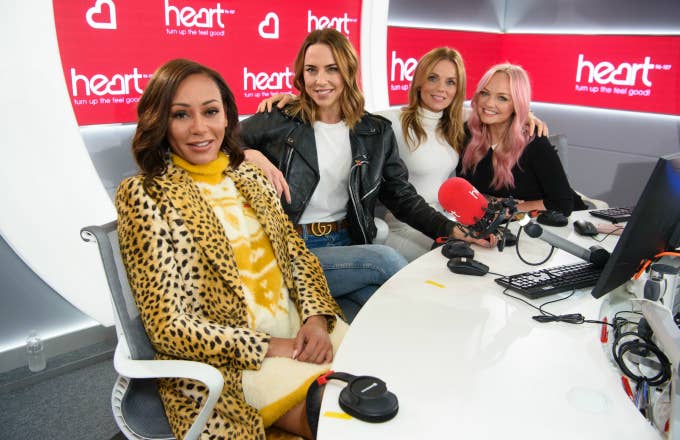 Although there is enough excitement surrounding the Spice Girls' latest tour, things got a little more intriguing when Scary Spice (a.k.a Mel B) revealed that she once had sex with group member Geri "Ginger Spice" Halliwell.
During an interview with Good Morning Britain's Piers Morgan, Mel B confirmed an old '90s rumor that she and Geri Halliwell were more than just bandmates.
 "She had great boobs," Mel B joked before explaining the nature of their relationship. 
"Well, not really," the singer said trying to avoid the question by claiming that the whole group has platonic sleepovers. Yet, eventually, Mel B broke nodding her head when pressed about a sexual encounter with Ginger Spice.
As members of the Spice Girls, Mel B and Geri Halliwell released three chart-topping albums after bursting into stardom with their smash single "Wannabe." But in 1998, Halliwell left the group to embark on her solo career. This was the beginning of the group's hiatus during which Mel B also had success as a solo artist.
Also while the Spice Girls laid dormant, both Mel B and Halliwell went on to have their own personal relationships. Mel B gave birth to three children (one by superstar comedian Eddie Murphy) while Halliwell is the mother of two children and has been married to formula one driver Christian Horner since 2015.
Because of this, Mel B made a point emphasize that she and Ginger Spice only had sex on one occasion and continued to be the best of friends afterward.
"She's going to hate me for this because she's all posh in a country house with her husband," Mel B said. "But it was all in the past. It just happened, we just giggled at it and that was it," she said. "We were best friends. It just happened."