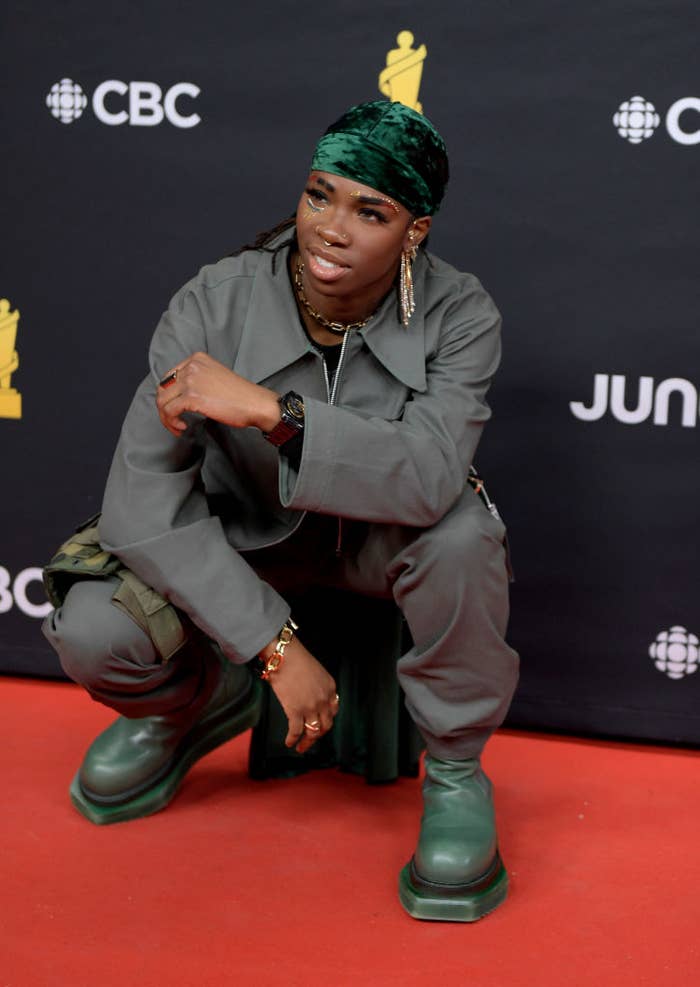 "Brampton rise up!"
Sway didn't hold back in his praise of Canadian rapper Haviah Mighty before and after her freestyle on Sway in the Morning. She was there to promote her latest release, Crying Crystals.
"The only Canadian rapper nominated for a 2022 BET Award," he began, referencing her nomination in the Best International Flow Category. "First woman to win a 2022 Juno Award. She's out here working."
You can watch the entire interview with the "Queen of Canada" below, or skip straight to the freestyle at about 23 minutes.
She referenced the new album during the freestyle, saying: "Because I'm ill at the craft. New album Crying Crystals, I delivered a smash."
She also mentioned her health struggles, and not knowing if she'd be alive in 2021 for the release of Stock Exchange.
"We got a true MC in here," Sway beamed once she was done. "You see how comfortable she was in that verse?"
"Ma, don't watch this," Haviah said afterwards in response to the more sexualized parts of the freestyle. "Dad don't watch this, either."