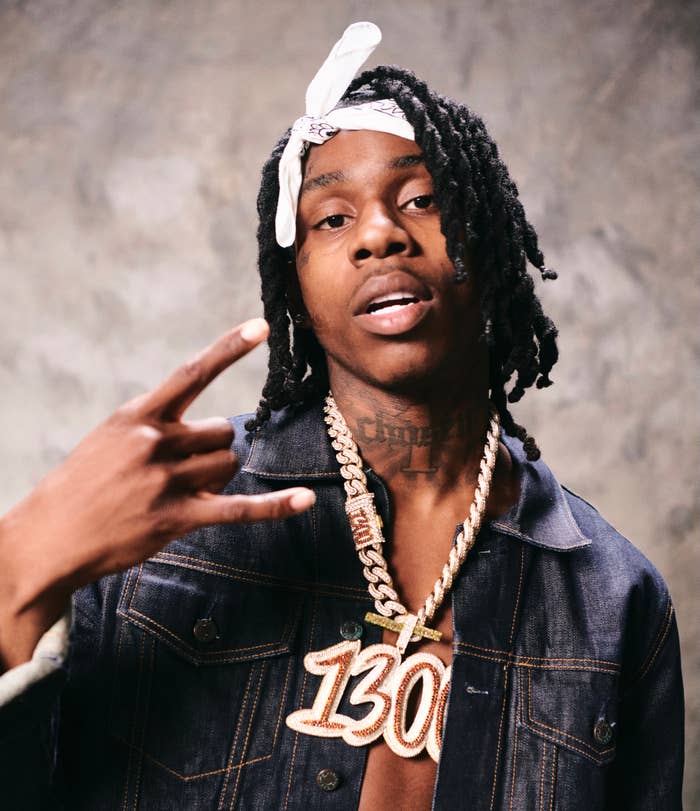 At the beginning of his career, Polo G wrote out everything he wanted to accomplish on a vision board, and one of the first things he listed was a chart-topping hit on the Billboard Hot 100.
"I put a No. 1 song down on the list of goals of mine," he says, adding, "I'm big on manifesting everything. I've damn near manifested my whole life."
Polo G's mother and manager Stacia Mac says she's been watching her son speak things into existence since he was a young child.
"He's a powerful manifestor," she points out. "It's a daily practice. I teach all my children that you have to speak what you want out of life, and the tongue is very, very powerful. I can literally remember him saying his positive affirmations on the daily. He has his journal where he was saying, 'I'm going to live in LA; I'm going to be a millionaire; I'm going to be a rap star; I'm going to buy my mom a mansion and a car; I'm going to have a son.' And everything this man has ever said he wanted to do, he has done. I saw it happen in real time."
This week, the 22-year-old rapper manifested another item on his vision board when his new single "Rapstar" debuted at No. 1 on the Hot 100, becoming his first chart-topping hit. Throughout the song and its accompanying music video, Polo G explains what it's actually like to be a superstar rapper, acknowledging the exhaustion and insecurities that come with fame.

"It's about the ups and downs of this lifestyle," he tells Complex. "You know, you can be winning, and even through all of the good shit that's happening, you can still have those emotional battles."
Deciding to rap about being the "chosen one" on a song called "Rapstar," which ultimately became his first No. 1 hit, was an act of manifestation in itself. Although, according to Polo G, he initially planned to give it a different name.
"I originally wanted to name the song 'Amiri,' but I was having clearance issues," he reveals. "So I ended up just changing it to 'Rapstar' because it seemed like that fit the song the most perfectly."
The song was an immediate success, topping streaming charts and trending No. 1 on YouTube within the first 24 hours. "I'm loving every second of it," Polo says of his past week. "I'm really just trying to embrace it and soak it in. Even though it was something that I manifested, it's still damn near hard to believe. Because it ain't like I stepped outside the box. I just made the same natural music that I always make. It's just that I'm finally getting the recognition that I deserve."
He's right. Polo didn't need to reinvent himself in order to reach a new level of success. It was only a matter of time until he secured a chart-topping hit like "Rapstar" after all the momentum he had built over the past two and a half years with Die A Legend and The GOAT.
"I feel like it's definitely a timing thing, where everybody's seeing the way that I'm going up," he says. "I've been delivering time and time again, and people are ready to anticipate what's next for me. So when I come with a record like this, when they're on the edge of their seats, it's perfect."



"It ain't like I stepped outside the box. I just made the same natural music that I always make. It's just that I'm finally getting the recognition that I deserve." – Polo G
Like the rest of his career, "Rapstar" didn't come together overnight. To understand the full story behind the song, you need to go back to 2018. That's when Polo G met Einer Bankz, a ukulele player with a reputation for making viral acoustic collaborations with rappers (read more about his rise in our 2018 interview here).
At the time, Bankz was trying to be more selective about which artists he would work with, and he admits to feeling skeptical when veteran A&R Caroline "Baroline" Diaz contacted him about an up-and-coming rapper named Polo G. When he listened to then-unreleased songs like "Battle Cry," though, Bankz knew he had to work with the young Chicago rapper, even though Polo didn't have a large fanbase yet.
"I had a talk with my team, and I was like, 'This is just one of these ones,'" Bankz says. "Numbers-wise, I couldn't explain anything. But when you heard his music, you just knew it was going to go. That was one that I just believed in."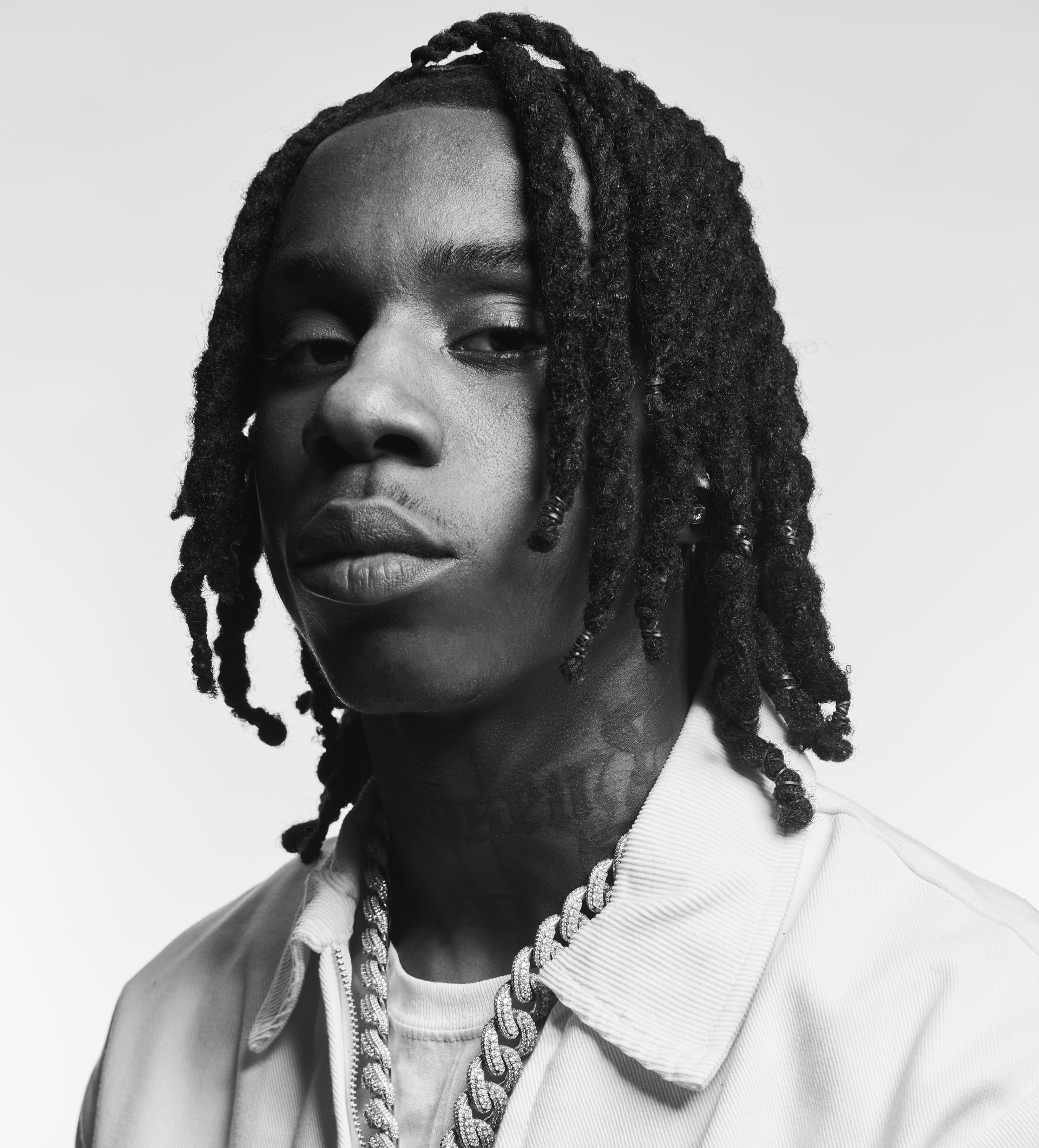 In May 2019, right before The GOAT dropped, an opportunity arrived when Polo and Bankz linked up to record new videos for the album rollout. This was during the early days of quarantine, so they met up at a house to film remote interviews and promotional material.
"It had been a long day," Bankz remembers. "Polo had just run through a bunch of interviews, and I was playing this melody on my ukulele as the background set design was getting taken down. Polo looked over at me and he goes, 'What's that?' I was like, 'Just something I've been playing.' And he goes, 'Oh yeah, let's do that.' The way he is, I can play a melody, and he'll just one-take something on it. So he came in and just crushed it, one take."
The song they recorded, as you might have guessed, was the original version of "Rapstar." Right away, they knew they had something special, so Polo shared it with fans after uploading another video they shot that day for "33." ​His instinct was spot-on. It was an instant hit on social media.



"All of a sudden on TikTok, somebody took the sound and it had like 40,000 videos to it. All of the videos were like, 'If this song doesn't drop, I'm going to lose my mind.'" – Einer Bankz
"The whole album rollout happened, and fans kept coming back to that unreleased acoustic song, saying, 'Yo, what is this? Drop this. Drop this,'" Bankz says. "And I'm sitting there like, I mean, we can't drop it because this is the only version of it. It's not even a real song yet."
As Stacia Mac puts it, sharing these unreleased acoustic songs with Bankz has been a way for her son to test out new material on fans.
"A lot of times, he does it because he wants to see if they're rocking with the lyrics, and if they're living with it before he actually puts it out," she says. "He's really good at knowing his fan base. So he'll tease it with Einer just to ensure that they're rocking with it, without actually having to fully drop it."
The people were definitely rocking with it. Even though Polo had just released an entire album of new music, fans became so obsessed with the acoustic snippet that they wouldn't stop hounding him to drop the full version. Some of them even ripped the audio and made it go viral on TikTok.
"All of a sudden on TikTok, somebody took the sound and it had like 40,000 videos to it," Bankz remembers. "All of the videos were like, 'If this song doesn't drop, I'm going to lose my mind. Polo needs to do this song.' When that picked up, I must have been getting 20 DMs a day, like, 'Bro, you better drop this next.' I make a lot of these videos, but I've never had people so adamant about us dropping the full song. I've never had my people harassing me this much.'"
At that point, Polo decided it was finally time to make a full song. So he hit up Bankz, who re-recorded his ukulele part and contacted fellow Bay Area producer Synco to help flesh out a studio version.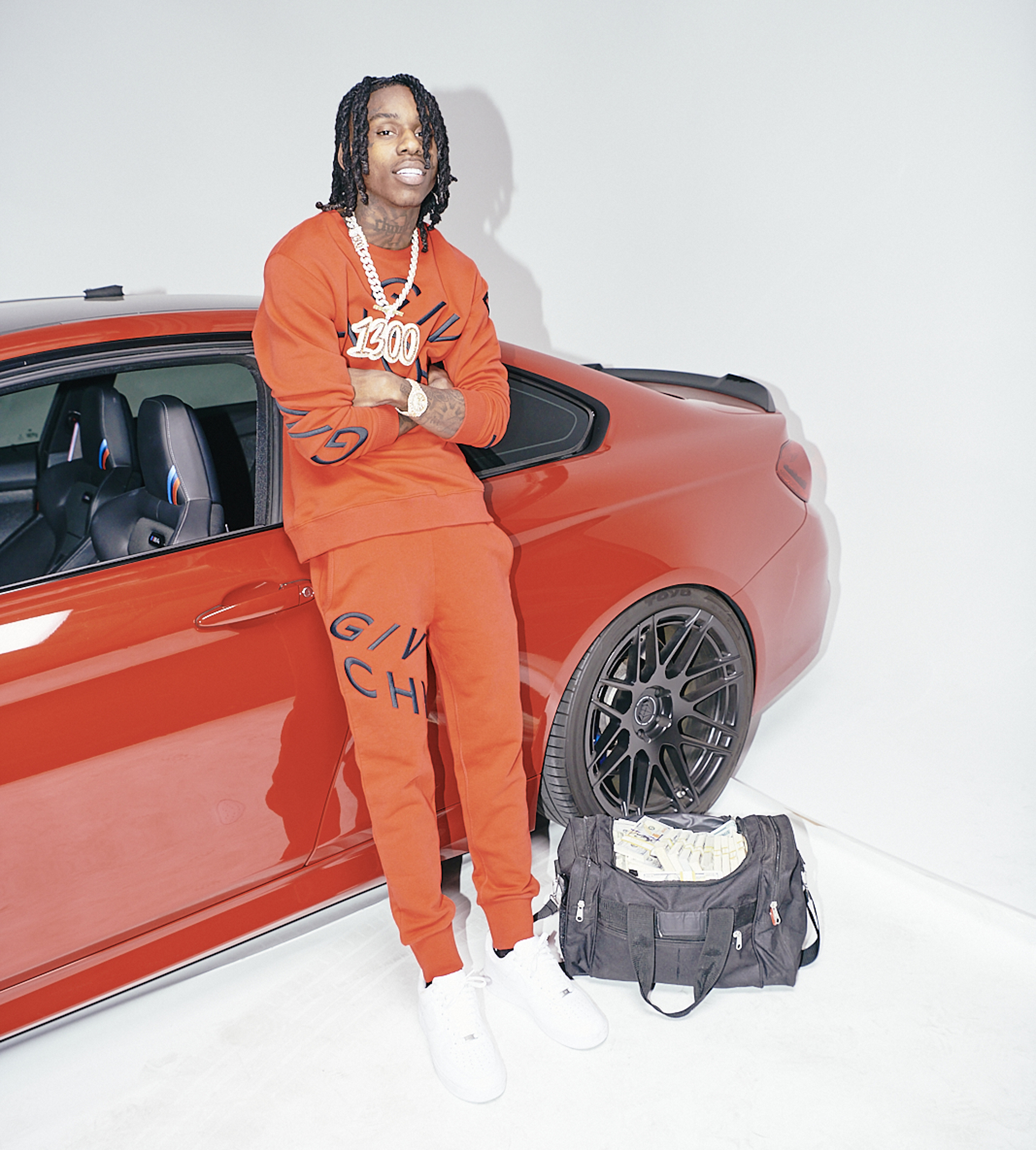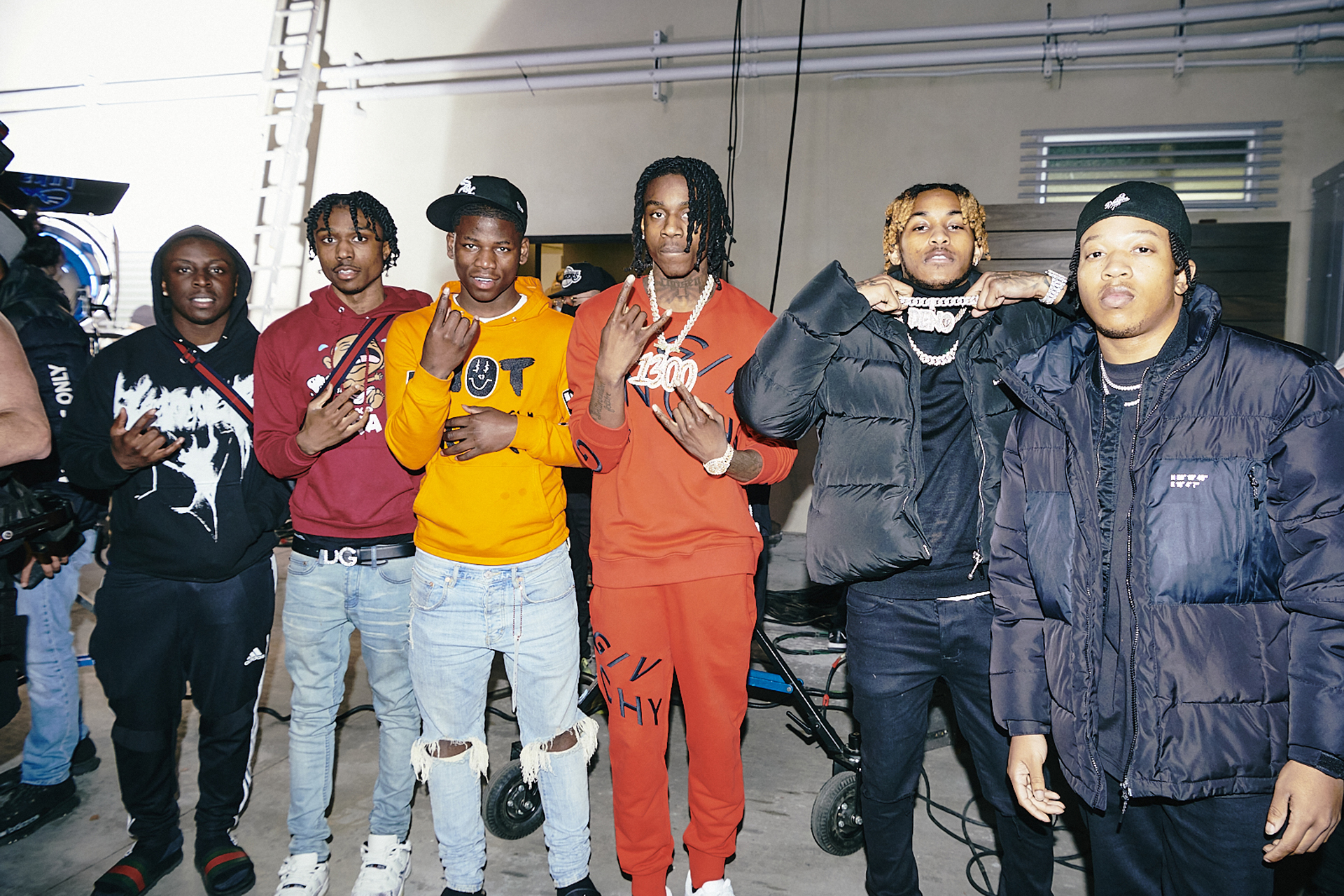 Arrad, a director who has over a decade of experience making music videos with artists like Tyga, Nicki Minaj, and Chris Brown, remembers Polo G reaching out through DMs in March 2020 and inviting him to the studio. "Literally from the day I heard it, I was like, 'This is going platinum," he says. "There was no doubt in anybody's mind at the studio that this was going to be a hit."
That night, they started coming up with the concepts for the video. "When he played the record, he said he wanted to really bring the lyrics to life," Arrad recalls. "He told me he wanted to highlight some of the things that come with being a superstar. It's not always about the good. There's also a lot of dark things that can come with it, too. That night, we had a very brief convo and he allowed me to take the song with me, and I listened to it more. I wanted to create something that was very linear and brought the lyrics to life, but also highlighted multiple aspects of what it means to be a rap star."
Working with production company Riveting Entertainment, Arrad planned out a two-day shoot that revolved around a bunch of custom-built sets for each scene. 



"The sky is really the limit. I did this with a ukulele. F*ck. You can't really tell me sh*t about what I can't do." – Einer Bankz
One scene, in particular, attracted attention from fans (and rap blogs) when photos surfaced online before the video arrived. During the part of the song where Polo raps the line, "They say I'm Pac rebirth, never put out a weak verse," he is dressed as the legendary rapper, wearing a denim jacket with a white bandana tied around his head. Of course, any young artist who compares themselves to Tupac will receive some blowback from fans, but Stacia Mac points out the late rapper has long been a source of inspiration for her son.
"When he looks at Tupac, he looks at someone who is multifaceted," she says. "Tupac was a great actor and a great artist. He was also in tune with political and social issues. He was somebody that anyone in our community would look to. In a lot of ways, Tupac was a blueprint when it was not OK to speak out on social issues and when it was not OK to talk about what we experience now with the overwhelming surge of police brutality and so on. Tupac was aware and conscious of those social issues, and he used his platform to speak as much, even if it was not popular at the time. So yes, he's someone that [Polo] looks to for inspiration on many levels."
Remembering Polo's initial vision for the video, Stacia adds, "He knew that he wanted a lot of opulence. And one thing about Polo G, he's going to put his family in those videos. So he knew that he was going to put his son in it."