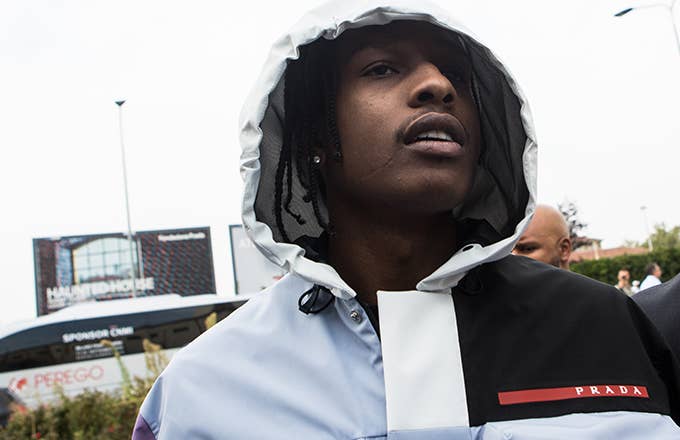 ASAP Rocky is set on helping immigrants in Sweden before 2019 ends.
Earlier this month, Rocky announced plans to perform at the Ericsson Globe in Stockholm, Sweden on Dec. 11. The show will include Swedish artists, with a portion of proceeds going toward the non-profit Swedish Network of Refugee Support Groups (FARR).
Rocky was seen leaving the Rick Owens store in New York Tuesday night, giving some time to TMZ to talk about why he's returning to Sweden.

"All those immigrants didn't really have the kind of support that they needed," he said. "These people come from countries where they don't have help. Sweden, they take in immigrants and I just felt like I wanted to give back."
Rocky says his celebrity helped get assistance from President Donald Trump and an U.S. envoy for hostage affairs during peak interest over his arrest and detainment. "When I was locked up, all those fans showing me support on television. I would wake up and see it. They don't want us to go back. They want us to be scared to go over there. I think its brave what I'm doing."
When asked if he fears another physical incident will go down again, he remains focused on staying positive and optimistic about his mission to help the inmates and immigrants he met there.
It was revealed in Forbes that Rocky designed "new wardrobe and uniforms" for Kronobergshäktet, the prison in Sweden where he was held. "I'm trying to do what I can with what I can, I just want to keep creating and encouraging whoever is after me to do it better," he said.