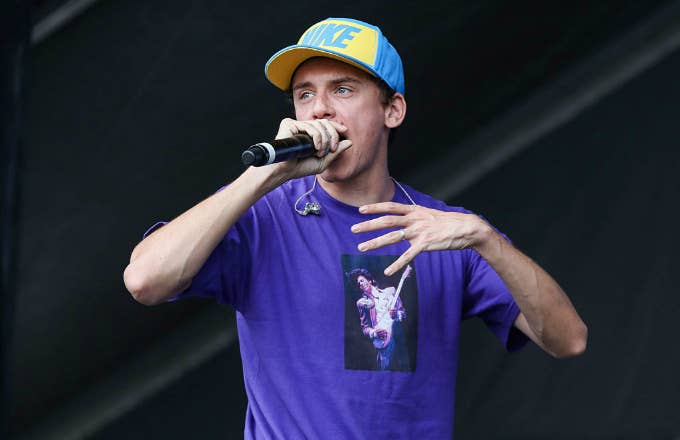 On the final track of his new album Everybody, Logic hinted at the possibility of his next album being his last. In an interview with Genius, the Maryland rapper confirmed plans to do just that.
"That's going to be the last one. Everything with my life has been so fucking serious and it's been a fucking message. And that's not to say there won't be a message and whatever, but I just want to end everything with a really big bang and get the fuck out of here. Better to go out on top like Jerry Seinfeld, nine seasons, No. 1 fucking show in the world, over a billion dollars. I'd rather do that."
Logic made sure to clarify that he's not retiring from music, but as far as it comes to albums, the fourth release will be it. And he's planning something special for his fans.
"I'm going to do something that has not been done in hip-hop before, and I mean that conceptually as well… it's the quadraptriology," he says. "If they're putting on the next one, it must live in that Incredible True Story universe, and it's going to be a story to end all stories, including my own. And then I'm going to go fucking act and get this money. I'm going to be a husband and take care of my little puppies and have some fucking kids and just enjoy life. Fuck that."
Logic's Everybody is available for stream here. You can watch the trailer for the accompanying documentary below. Those who purchased the deluxe version of Everybody have access to the doc, so consider that an incentive to pony up the dough to cop.