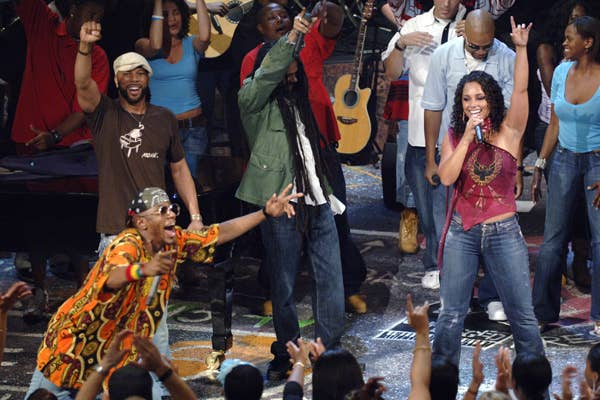 This feature was originally published on December 2, 2009
In Complex's epic Best of the 2000s series, we've already delved into the decade's best albums and music videos, but there's one more list we need to complete our musical obsession. To cap off our epic journey, we've got what might be our most controversial list yet: The 100 Best Songs Of The 2000s. There were too many amazing songs over the last 10 years, so we tried our best to select only the essential classics that kept the Complex world spinning. Whether you popped bottles to 50's "In Da Club," or jammed out to MGMT's "Kids" there's something for everyone to reminisce on. Just press play...
100. Nelly "Country Grammar (Hot Sh*t)" (2000)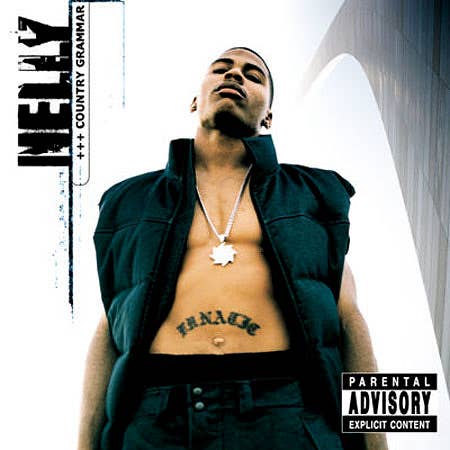 Producer: Jason "Jay E" Epperson
At the decade's onset, Southern rap was just becoming a viable commodity for the hip-hop community, and it took years for that to happen. So the last thing anyone expected was for this guy from the Midwest to come out of St. Louis and take over the rap game, but great songs help defy expectations. "Country Grammar" had street content, but the nursery rhyme hook made it equally irresistible to pop audiences, pushing sales of the album of the same name past 9 million.
YOU AUGHTA KNOW: 
The "Down Down Baby" refrain is taken from the popular children's song "Roller Coaster." St. Louis rapper Jibbs tried to repeat a similar kiddie sing-along formula in 2006 with his hit "Chain Hang Low."
99. LCD Soundsystem "All My Friends" (2007)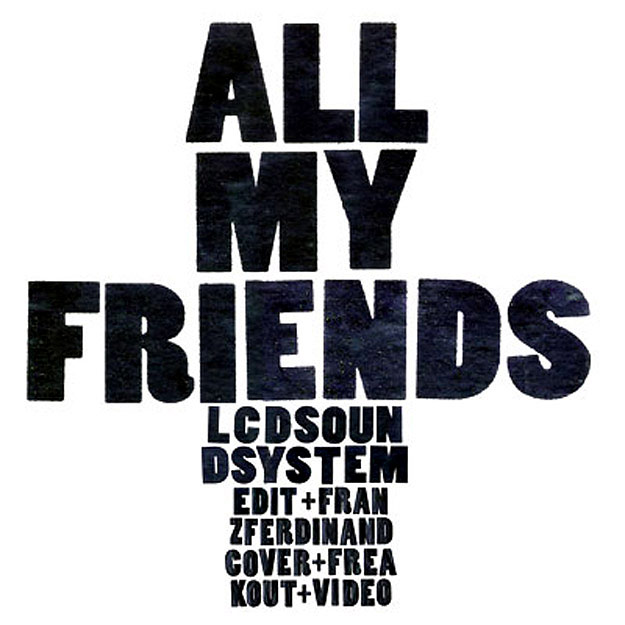 Producer: The DFA
You know those nights when you can't seem to get a grip on happiness no matter how many bottles you pop? LCD Soundsystem's instant classic, "All My Friends," was made for that moment. This eight-minute epic examines the feeling that comes along with the realization of older age; when drugs and disposable conversation no longer excite. With that said, we still "wouldn't trade one stupid decision for another five years of life," but thanks to James Murphy, we know we're not the only ones.
YOU AUGHTA KNOW:
Franz Ferdinand recorded a popular cover of "All My Friends" the same year. 
98. 50 Cent "Wanksta" (2002)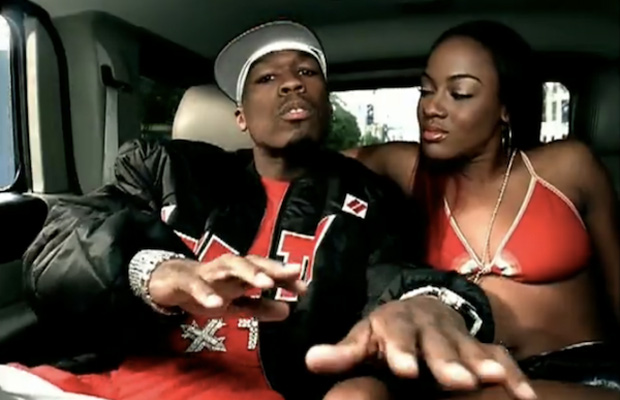 Producer: John "J-Praize" Freeman
50 Cent Mania didn't break worldwide until February 2003, but anybody that was in New York in the summer of '02 knew a storm was coming—the warped ice cream truck beat from "Wanksta" was everywhere, with a lazily-sung hook that proved to be a pivotal moment in rap. And who can forget the go-to take down for all high school reunions to come: "Damn, homie/In high school you was the man homie/What the fuck happened to you?"
YOU AUGHTA KNOW:
"Wanksta" originally appeared on 50's No Mercy, No Fear mixtape before popping up on the 8 Mile soundtrack.
97. Kanye West "Flashing Lights" (2007)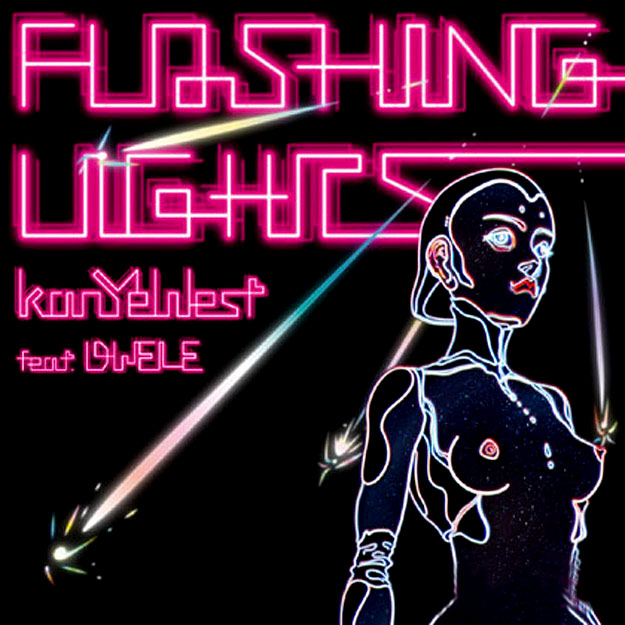 Producer: Kanye West, Eric Hudson
Before 'Ye devoted an entire album to the disintegration of a past love, he came up with this electro-tinged song about a girl who falls in love more with high life than life with him. All laser sharp synths and swelling strings, the song has Kanye doing what he does best: talking openly and unabashedly about his feelings. Ooh, he's so sensitive!
YOU AUGHTA KNOW:
Connie Mitchell, from the Australian band Sneaky Sound System sang back up vocals on the track. Kanye met her other band members in a diner while in Syndey and was encouraged to meet her. 
96. Kings of Leon "King Of The Rodeo" (2005)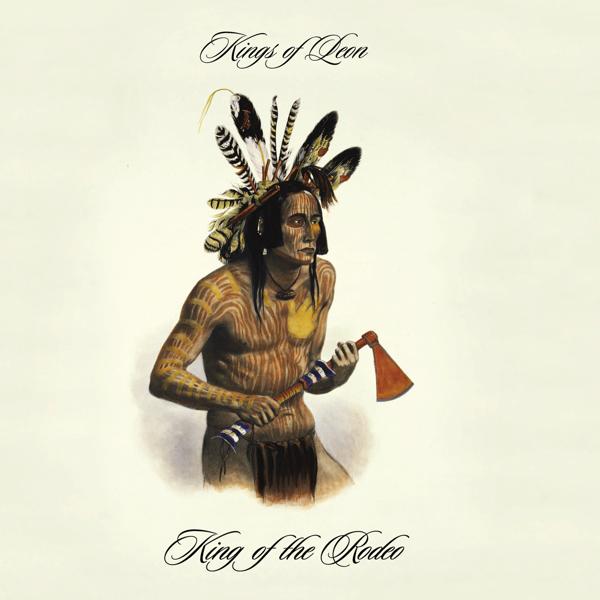 Producer: Ethan Johns
These four guys from Nashville are one of today's biggest rock acts, but if you ask us, they made their best music before they were on everyone's radar. In a discography full of mainstream and critically acclaimed hits alike, nothing stands out more than "King of the Rodeo," the third single from Aha Shake Heartbreak. In just over two minutes, we were taken aback by the band's unique brand of Southern rock and we still think it's much better than anything the radio has overplayed in the last year or so.
YOU AUGHTA KNOW:
Three of the band's members are brothers, and the fourth is their cousin. 
95. Sean Paul "Gimme The Light" (2001)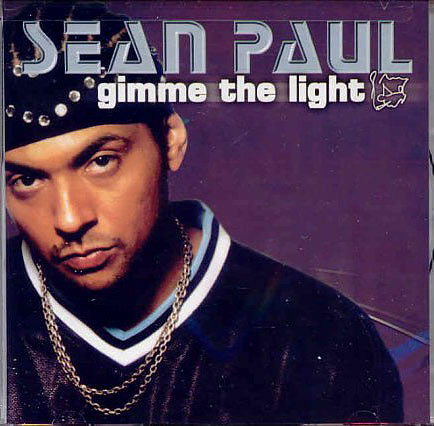 Producer: Troyton Rami
U.S. labels had given reggae a shot in the '90s, signing everyone from Shabba Ranks to Lt. Stitchie, but it was nothing compared to the gold rush after Sean Paul's party anthem flattened urban radio. He'd had crossover hits before ("Deport Dem," "Infiltrate"), but this one helped his album Dutty Rock to multi-platinum status.
YOU AUGHTA KNOW:
The Buzz riddim also featured Mad Cobra's "Press Trigger," which enjoyed a long white-people life years later as Teddybears' "Cobrastyle." Also, as this. 
94. Freeway f/ Peedi Crakk "Flipside" (2003)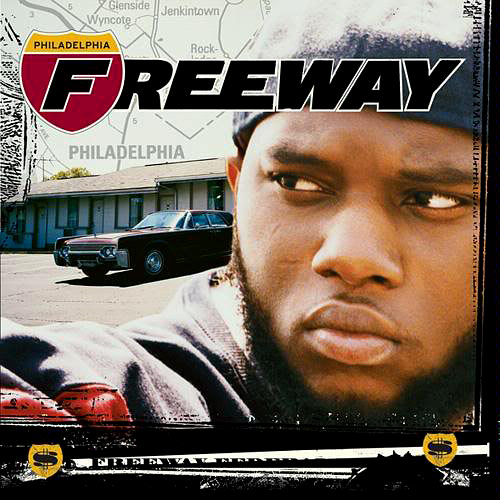 Producer: Just Blaze
Whoooooooooooooooooooo! The Crakk man one-ups Ric Flair in the opening seconds of this energetic club banger. You hear that sound, and you know it's on. Free rips it, Peedi steals it, and J.B. comes through with the remedy. Again.
YOU AUGHTA KNOW:
Crakk says, "Que tu quieres mujeres" in the song's opening; that's Spanish for, "What do you want, women?" To smoke la-la, Peedi!
93. Ciara f/ Ludacris "Oh!" (2004)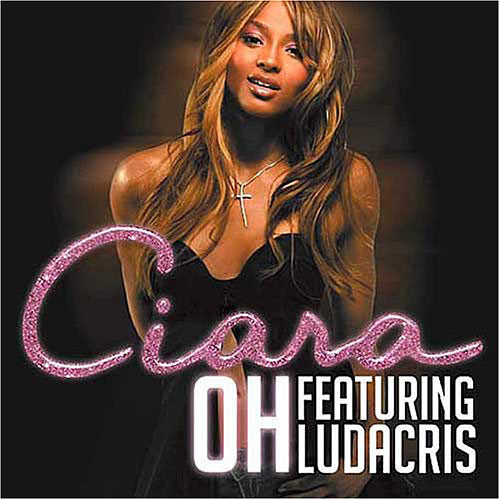 Producer: Dre & Vidal
After the success of "Still Tippin'," it was inevitable that someone would morph Houston's screw music into a mainstream pop hit, but Dre & Vidal's slow-and-sinister take on the phenomenon exceeded everyone's expectations. This standout from Ciara's debut Goodies is a hypnotic ode to the A that's all woozy synths and hand claps, with Ci-Ci at her most gutter, talkin' 'bout "chokin' on that homegrown." Oh!
YOU AUGHTA KNOW:
Philly production duo Dre & Vidal got their start working with DJ Jazzy Jeff in the A Touch of Jazz team. 
92. Animal Collective "My Girls" (2009)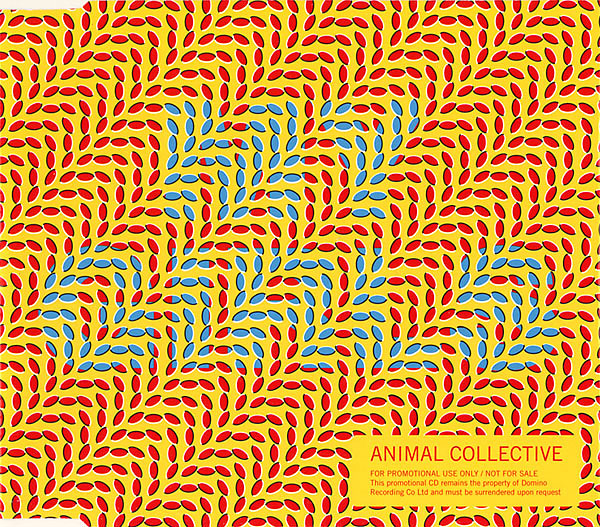 Producer: Ben H. Allen, Sean McGahan, Animal Collective
Fans never know what to expect out of these three guys from Baltimore. Every album is almost guaranteed to sound nothing like the last. The band's habit of change continued with Merriweather Post Pavilion and its standout, "My Girls," but the sound wasn't just different this time; it was better. It hurt the heart of many a hipster when this track exploded onto the mainstream, but the masses picked up on it for a reason. We love AC's older stuff, but this record took their weirdo sensibilities and channeled them into something just short of a pop smash—no small feat for most experimental indie rockers.
YOU AUGHTA KNOW:
"My Girls" was occasionally performed on tour in 2007 and 2008, under the name "House." 
91. Gucci Mane f/ Mac Bre-Z "Pillz" (2006)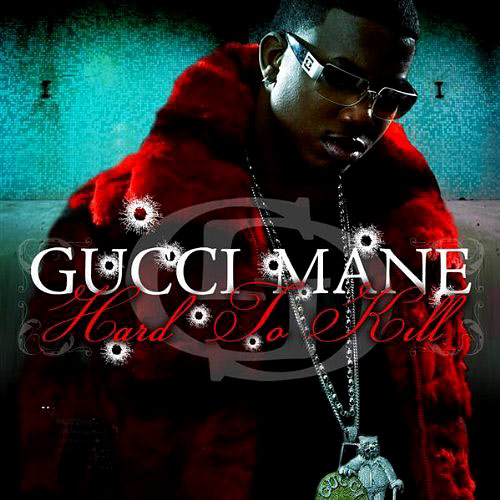 Producer: Zaytoven
After being released from prison and beating a murder charge in 2006, Gucci—previously known only for his cheezy Young Jeezy duet "So Icy"—quickly became Atlanta's underground hero. The unlikely local hit that solidified his spot was this brilliantly sly ode to popping pills, a quirky, lo-fi club anthem that perfectly distills Gucci's hilarious personality. Is you rollin'?
YOU AUGHTA KNOW:
It's worth listening to the entire song to hear Gucci's drug-enduced club monologue at the end: "Is you a waitress? 'Cause the shit you got on make you look like a waitress." LOL :) 
90. Rihanna f/ Jay-Z "Umbrella" (2007)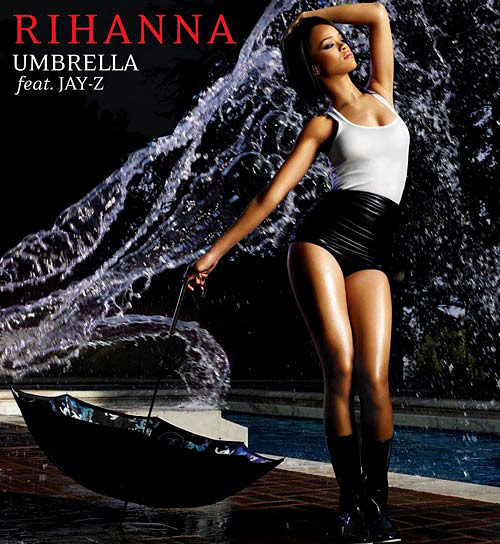 Producer: Tricky Stewart, Kuk Harrell
The lead single off Rihanna's third album, Good Girl Gone Bad, "Umbrella" marked a shift in sound that matched her makeover. With a more mature sound (not to mention a sexy-ass video in which she wore silver body paint) Rihanna won over fans and Grammy voters, taking 2008 "Best Rap/Sung Collaboration" with Jay-Z. Oh, and it also fueled rumors that Ri-Ri was Jigga's side piece.
YOU AUGHTA KNOW:
"Umbrella" also made The-Dream into a songwriting superstar. 
89. E-40 f/ Keak Da Sneak "Tell Me When To Go" (2006)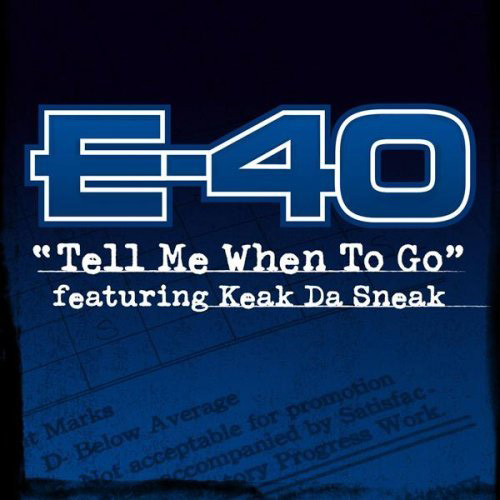 Producer: Lil Jon
So "Tell Me When to Go" didn't presage a nationwide hyphy revolution—it was still hella ubiquitous in early 2006, and had all manner of non-Bay Area folk going dumb just the same. And in hindsight it's probably a good thing the movement didn't break on a bigger level—we're still not sure how to pronounce M.A.G.T.W. (Mothers Against Ghostriding the Whip).
YOU AUGHTA KNOW:
As he announced in the song, E-40 did briefly grow dreads. Fortunately, he quickly cut them off because he looked ridiculous. 
88. Justice "D.A.N.C.E." (2007)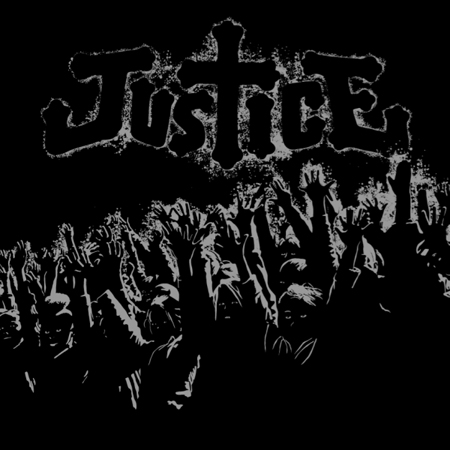 Producer: Justice
A sick video featuring So-Me's vibrant art pushed this funky feel-good disco anthem into the American mainstream, a first for the previously obscure French electro-house duo. The throwback beat and chorus of kids, which uses lines from various Michael Jackson songs, had everyone from rappers to indie rockers actually dancing.
YOU AUGHTA KNOW:
Sampling Michael Jackson and getting So-Me to do your video was such a good idea that Kanye did it 6 months later with "The Good Life." 
87. Juvenile f/ Soulja Slim "Slow Motion" (2004)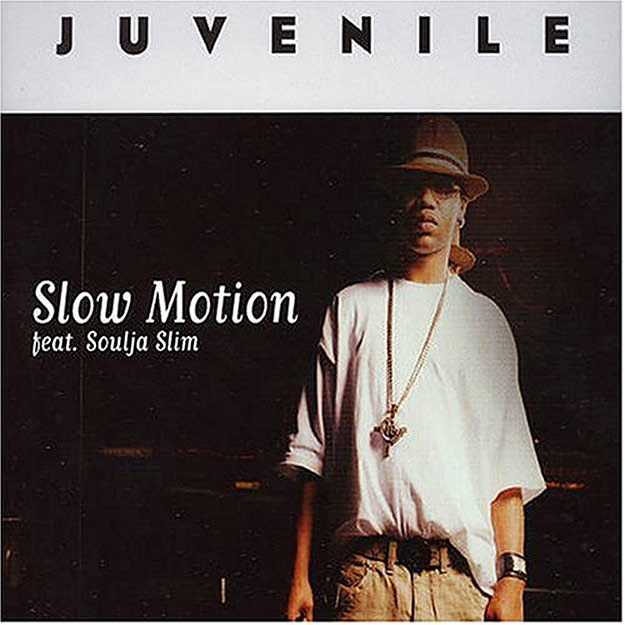 Producer: Dani Kartel
Less than a year after his murder, Soulja Slim ended up on top of the Billboard charts alongside Juvenile with their ode to watching chicks' asses when they dance. In a further irony, the track ended up being Juve's biggest single for Cash Money—the label he'd attempted to leave three years prior.
YOU AUGHTA KNOW:
Soulja Slim became the sixth artist to notch a posthumous no. 1 single. 
86. Cam'ron f/ Kanye West "Down & Out" (2004)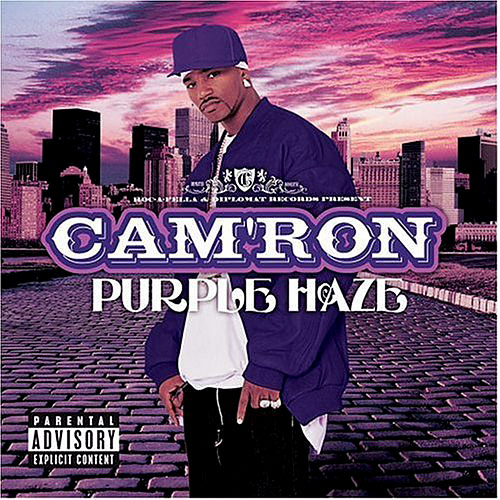 Producer: Kanye West
Back when Rocafella was one big happy family, Killa and Kanye teamed-up on this track that mixed soulful production with ignorant raps. In the song, all three verses contain some of Cam's most quotable lyrics, which included him playing razor tag, and harlem shaking at people's wakes.
YOU AUGHTA KNOW:
In our Complex cover story with Jim Jones, he said Kanye gave Cam'ron this beat for free. 
85. Cham "Ghetto Story" (2005)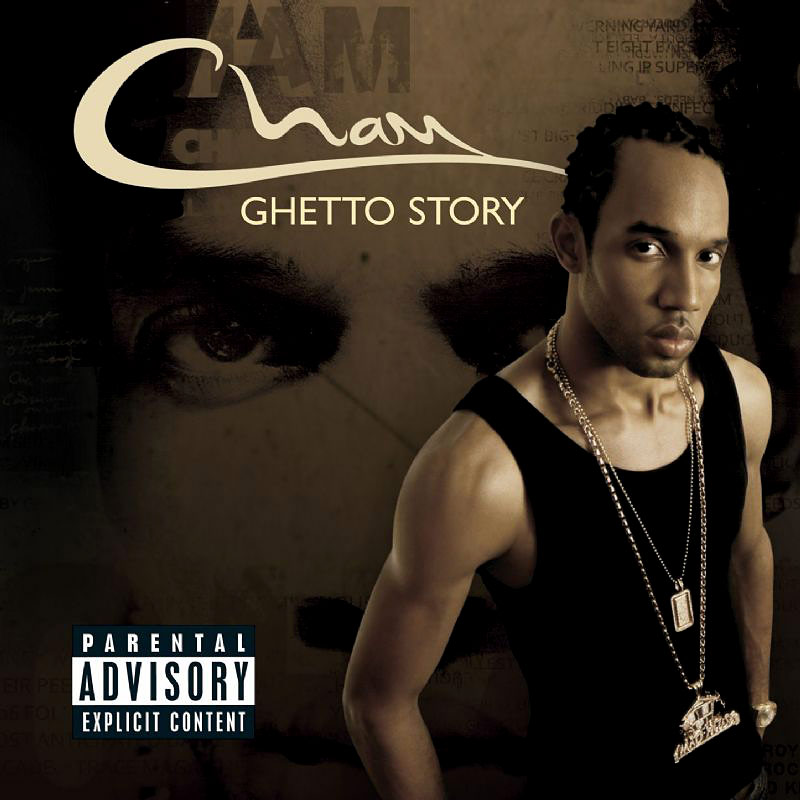 Producer: Dave Kelly
It had been a minute since Baby Cham had run the charts, but when he dropped the "Baby" and emerged with another Madhouse exclusive, the streets DUN. Spare, chilling, and hopeful, all at the same time.
YOU AUGHTA KNOW:
The song reached critical crossover mass when Alicia Keys and Akon added their own stateside flavor. 
84. Yeah Yeah Yeahs "Maps" (2004)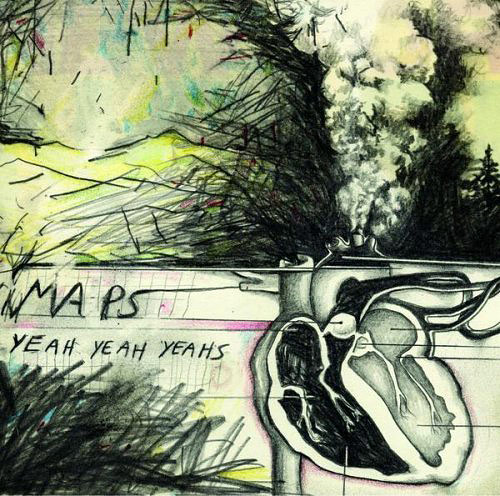 Producer: David Andrew Sitek, Yeah Yeah Yeahs
Karen O is fantastically spastic and fierce on her band's debut LP, Fever to Tell, but on the third single she showed her vulnerable side, pleading with a lover as the distance between them grows. "Maps" not only made her a stronger lead singer but it also provided solace for lots of people suffering through a breakup. We're sure it's come in handy for all the chicks we've stepped out on.
YOU AUGHTA KNOW:
O reportedly wrote the song for her rocker boyfriend Angus Andrew when he waited until the last minute to tell her he was leaving to go on tour with his band Liars and they wouldn't be seeing each other for a while. 
83. Trick Daddy f/ Cee-Lo & Big Boi "In Da Wind" (2002)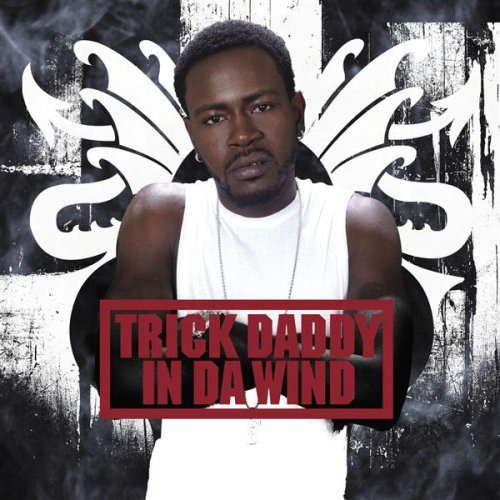 Producer: Jazze Pha
The Miami vet has made a lot of great songs, but none of them are quite like this wistful ode to blowing dro that had America chanting "Trick Love the Kids!" It's Jazze Pha's least annoying song ever, a winning combination that brought a fitting blues vibe to Trick's distinctive old-soul voice.
YOU AUGHTA KNOW:
Years before founding Gnarls Barkely, "In Da Wind" was Cee-Lo's first post-Goodie Mob success. 
82. The-Dream "Rockin' That Sh*t" (2008)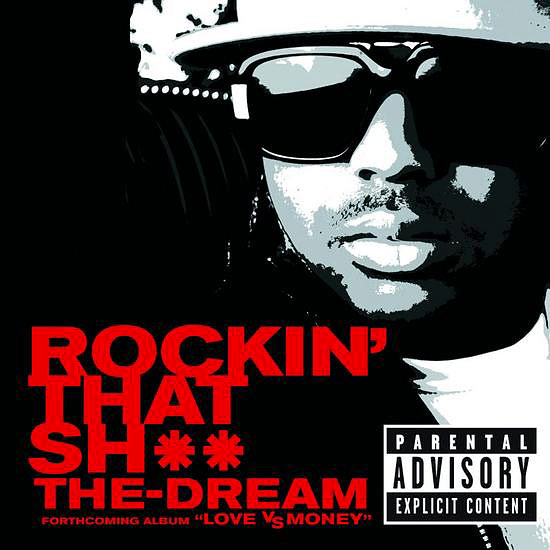 Producer: Terius "The-Dream" Nash, Christopher "Tricky" Stewart
As soon as you hear The-Dream croon: "Girl I'm in love with you, baby!" you already know what it is: Another club banger. Over Tricky's intoxicating and jovial production, The-Dream straddles the line between crude and endearing as he admires a girls moves and frame from afar. We've all been there before, which is why the song resonates so damn well.
YOU AUGHTA KNOW:
Electrik Red, a girl group singed to The-Dream's Radio Killa imprint, appear as back up dancers in the video 
Panjabi MC f/ Jay-Z "Beware of the Boys" (2003)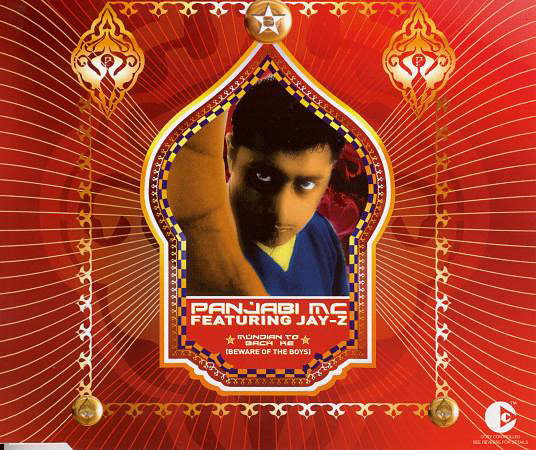 Producer: Panjabi MC
Most Americans don't know shit about Indian bhangra music, but if Hov tells us something is cool we listen. While vacationing in Europe, he caught wind of this smash bhangra/hip-hop mash-up, which samples the Knight Rider theme, and decided to hook up with Panjabi MC for a remix. Just like that we all started banging bhangra, and Indians forgave Jigga for once asking, "red dot or feather?"
YOU AUGHTA KNOW:
The song (under the original title "Mundian To Bach Ke") first came out in 1998 on Panjabi MC's Legalise album. 
80. Fabolous "Breathe" (2004)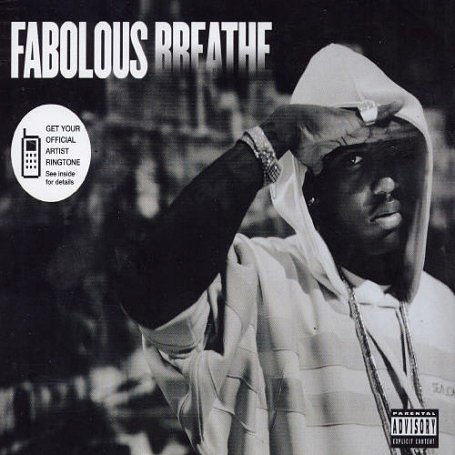 Producer: Just Blaze
Critics always said that Fab was always better on other people's songs, but when this Just Blaze-produced track dropped, the critics were silenced. Think of all the material Fab has put out, and then realize this was his best song ever. Says a lot.
YOU AUGHTA KNOW:
Fabolous doesn't spell his name out in the song. 
79. Buju Banton "Driver A" (2006)
Producer: Sly & Robbie
When the classic Taxi riddim got re-licked for the umpteen millionth time, Buju's cut about a weed smugger giving instructions to a driver was the clear standout. "I got a Nextel phone and a cellular chip/any problem you can reach me pon this/pounds dem a buy when the tons dem a ship/green like grass, brown like chocolate." Sorry, Rawse, this is what the drug game is really like.
YOU AUGHTA KNOW:
The Taxi riddim, originally cooked up by Sly & Robbie in 1980, has been voiced in its various forms more than 150 times. Danny Glover, though, has been unsuccessful.
78. Rich Boy f/ Polow Da Don "Throw Some D's" (2006)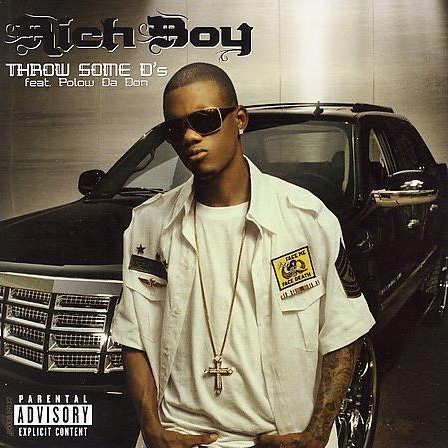 Producer: Butta, Polow da Don
Underrated Alabama rapper Rich Boy hit the pop charts with his debut single, a soulful ode to his Cadillac that still stands as one of the decade's most effortlessly anthems. It's the rare song that can make you feel wistfully nostalgic while reciting lyrics like "Take a bad yellow bitch, make her drop them draws/I'ma show you how to ball, middle finger to the law!"
YOU AUGHTA KNOW:
After producing pop hits for artists like The Pussycat Dolls and Fergie, Polow Da Don debuted his Zone 4 label with the release of "Throw Some D's." 
Talib Kweli f/ Jay-Z, Kanye West, Mos Def & Busta Rhymes "Get By (Remix)" (2003)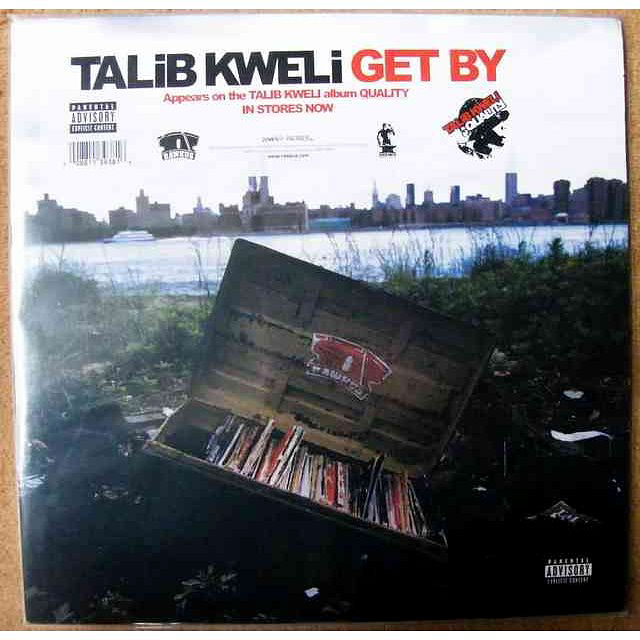 Producer: Kanye West
Back when backpack rap and mainstream rap seemed as separated as red states and blue states, there was something mind-blowing about this all-star remix. In today's age of anything goes collaboration the notion seems quaint, but Kanye really deserves credit for unifying rap in the first half of the decade, finally closing the chapter on a division that defined the late '90s. The soulful, piano-driven Nina Simone neck-snapper is one of the best early example of the cross-pollination, coming just months before Jay famously said, "If skills sold, then truth be told, I'd probably be, lyrically Talib Kweli."
YOU AUGHTA KNOW:
"Get By" remains Kweli's only song to ever hit Billboard's Hot 100 pop chart. 
76. Hot Chip "Over And Over" (2006)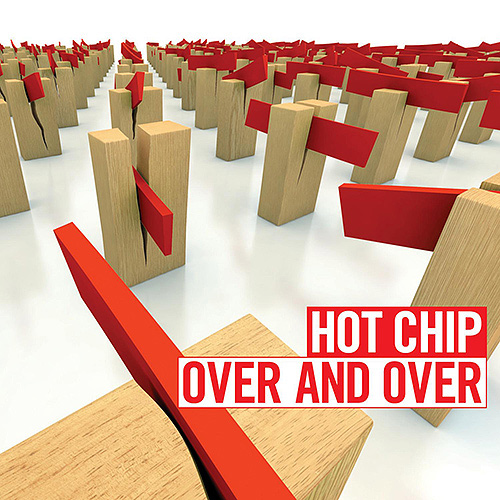 Producer: Hot Chip
The debut album from these British electro poppers put them on the indie music map, but it was "Over and Over," the first single from their sophomore effort, The Warning, that made sure Hot Chip didn't become another one of the scene's forgotten buzz bands. They've made a respectable amount of good music since, but "Over and Over" is poised to stand the test of time as Hot Chip's crowning achievement.
YOU AUGHTA KNOW:
The song has been heavily licensed, appearing on everything from CSI New York to Project Gotham Racing 4 for Xbox 360. 
75. Usher "U Don't Have To Call"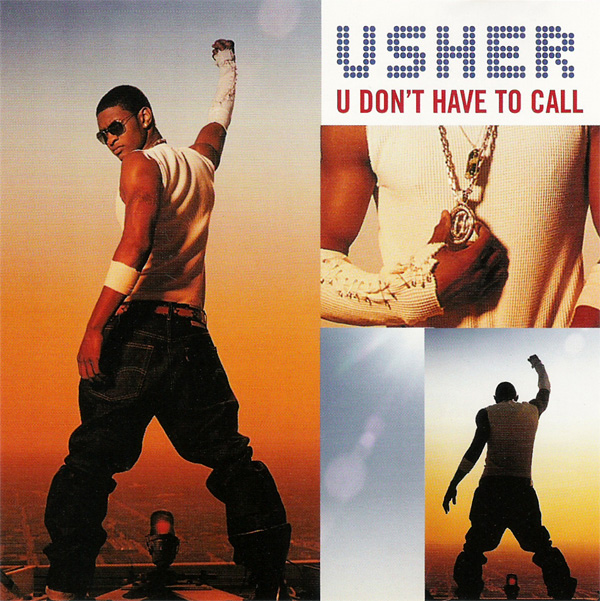 Producer: The Neptunes
The Neptunes production turns this a sad, scornful topic into a upbeat, joyous party anthem. Balancing his Teflon playa image perfectly with that of a guy who's heart on his sleeve has been broken, it made for a good song to play if your girl played you. And for a minute, this song made us think Usher might be the new Michael Jackson.
YOU AUGHTA KNOW:
The song won Usher his second consecutive Grammy for Best Male R&B Vocal Performance in 2003. 
74. Rick Ross "Hustlin'" (2006)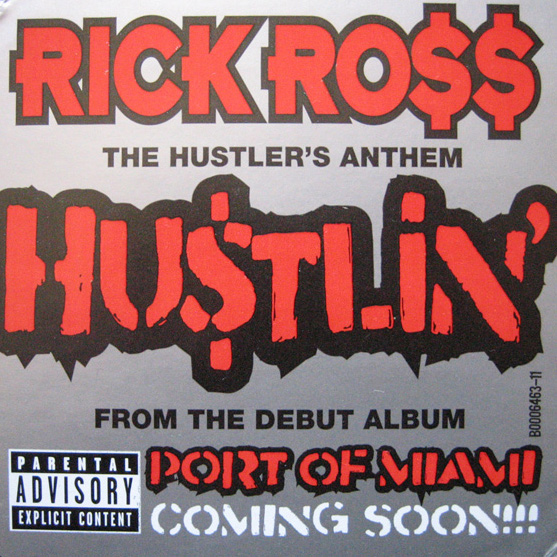 Producer: The Runners
Like his waist size, Officer Ricky's first hit was huge. Besides proclaiming (and lying in the process) that "The Real Noreaga" owes him like 100 favors, the Bawse made a paper-chasing anthem that inspired a million screwed-hook copycats and gave Miami rap a second chance at life.
YOU AUGHTA KNOW:
Rick Ross was a Correctional Officer, and The Real Noreaga doesn't owe him any favors. 
73. Scarface f/ Jay-Z & Beanie Sigel "Guess Who's Back" (2003)
Producer: Kanye West
The 2002 album The Fix from hip-hop legend Scarface was an anomoly, a nearly flawless fusion of 'Face's wisdom with some of the hottest producers of the minute, before he retreated back to Houston to work with his usual collaborators. The track that still has us smelling crack in our clothes is this timeless Kanye-produced banger with three of the decade's illest lyricists. Talk to 'em maaaaaan!
YOU AUGHTA KNOW:
Jay, Beans and 'Face first collaborated on Hov's 2001 song "This Can't Be Life." 
72. The Mars Volta "The Widow" (2005)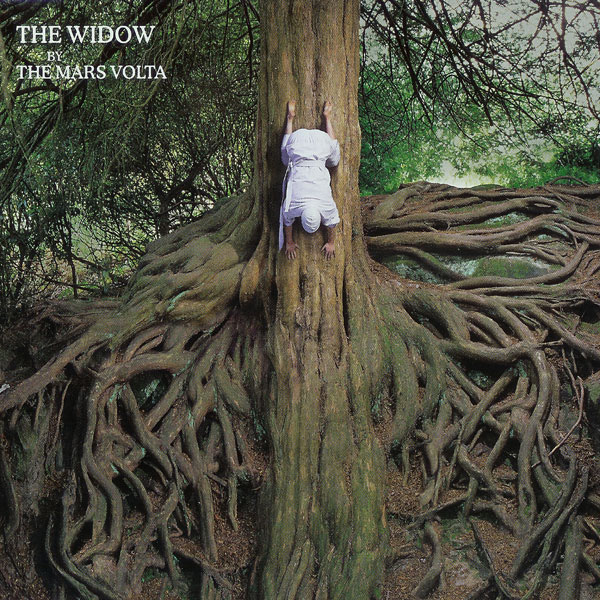 Producer: Omar Rodriguez-Lopez
Mars Volta on pop radio?? The relentlessly experimental rockers almost crossed over with this heart-wrenching ballad from their 2005 opus Frances The Mute, one of their few songs that actually sounds better outside of the album context.
YOU AUGHTA KNOW:
Flea, the bass player from the Red Hot Chilli Peppers, plays the trumpet solo in the song's breakdown. 
71. Ludacris "Southern Hospitality" (2000)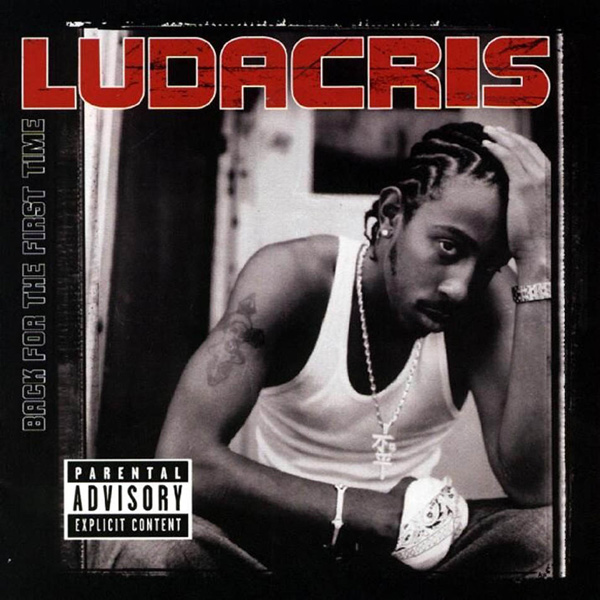 Producer: The Neptunes
Luda's second single also might be his greatest song, a rowdy, classic Neptunes production that had the world throwin' bows in early '01. His memorable, ultra-annunciated quotables ("Check out the oil my Cadillac spiiiiiiills!") made it clear that "What's Your Fantasy" was no fluke—this was a Southern superstar that everyone could get behind.
YOU AUGHTA KNOW:
The video—which features Luda getting hit by a car and rapping upside down—was named the #83 greatest music video of the decade by Complex. 
70. Kanye West "Through the Wire" (2003)
Producer: Kanye West
Producer and wannabe rapper Kanye won over listeners and Roc-A-Fella execs reluctant to let him record an album when he rapped about his near fatal car accident—literally through the wire that was holding his broken jaw together. As obsessive and controlling as 'Ye is, we would not put it past him to have purposely crashed his Lexus to set everything his career in motion.
YOU AUGHTA KNOW:
Kanye spit his verses only two weeks after he was taken to Cedar-Sinai Medical Center to have reconstructive surgery on his face. And we thought we were impatient! 
69. Foxx f/ Lil' Boosie & Webbie "Wipe Me Down (Remix)" (2007)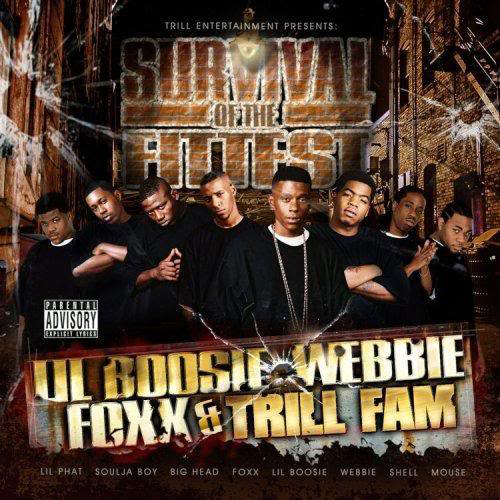 Producer: Mouse
In many ways, Baton Rouge's Trill Entertainment picked up where Mannie Fresh-era Cash Money left off, with bouncy synth anthems and sentimental thug ballads. Their popularity peaked in the summer of 2007 on this sinister club anthem. The song's original owner, Foxx, was overshadowed on the hit remix by the label's two stars, especially Boosie Bad Azz's hilariously cool verse about Fresh J's and girls trying to steal his underwear.
YOU AUGHTA KNOW:
After finding success on Trill's Survival of the Fittest compilation, "Wipe Me Down (Remix)" was also used as a single on the re-release of Boosie's 2006 album Bad Azz. 
68. Lykke Li "Little Bit" (2008)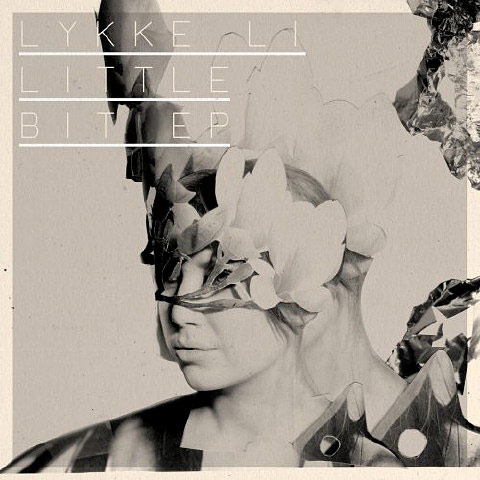 Producer: Björn Yttling
With a fragile voice and a haunting, hollow drum arrangement, Swedish singer Lykke Li became a fixture on the international indie pop scene. Don't front—this infectious little love song is the rare sentimental single that men and women can both agree on.
YOU AUGHTA KNOW:
Drake remixed "Little Bit" on his 2009 mixtape So Far Gone. 
67. Swizz Beatz f/ Lil Wayne & R. Kelly "It's Me Bitches (Remix)" (2007)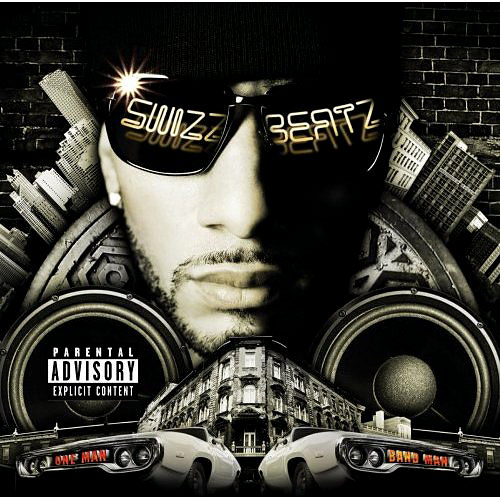 Producer: Swizz Beatz
Swizzy already scored a hit with "Its Me Bitches" but when he enlisted Lil' Wayne, R.Kelly, Jadakiss for the remix, it turned into one of the decade's most memorable all-star remixes. The highlight has to be Weezy opening the track speaking french and rapping in an accent.
YOU AUGHTA KNOW:
The translation of Wayne's French phrase that kicks off the song is "Do you want to sleep with me tonight?" 
66. Pharrell f/ Jay-Z "Frontin'" (2003)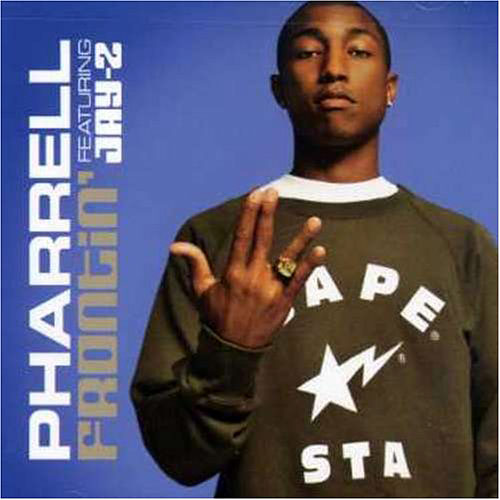 Producer: The Neptunes
The Neptunes and Hov already had a gang of hits together by the time this one hit the airwaves, but it marked Pharrell's first time as the lead performer on one of their collabs. The results were no less successful, and "Frontin'" became Pharrell's biggest solo record to date. It's easy to understand why: 'Tunes production was at its zenith, Jay's eight bar appearance was brief but perfectly executed, and now we have an anthem when past crushes come up and we act like they're "just another shorty we put the naughty on."
YOU AUGHTA KNOW:
The music video served as an introduction for the Billionaire Boys Club clothing line a couple years before the brand was widely available. 
65. Collie Buddz "Come Around" (2006)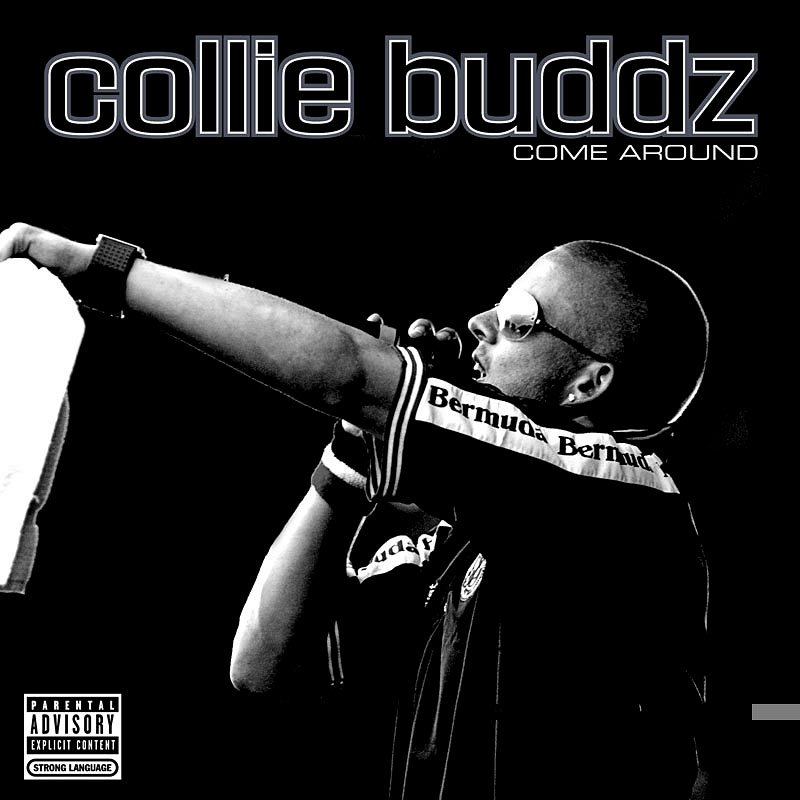 Producer: Crown N Kah.So.Real
White dudes in dancehall had never gotten much of a look (sorry, Snow and Whitey Don), so when a grafted Bermudan put his patois in the service of bemoaning a weed shortage, it was all the more surprising for being an incredible—and effortless—anthem.
YOU AUGHTA KNOW:
The Last War riddim is based on the 1978 Beres Hammond/Zap Pow song "Last War"—and even features another white reggae singer on it. 
64. Drake "Best I Ever Had" (2009)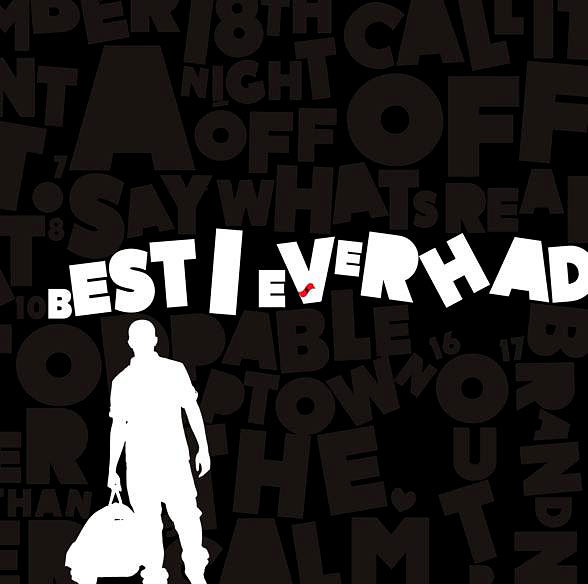 Producer: Boi-1da
The song that launched one of the biggest bidding wars in recent memory, has Drake slyly spitting game to "that special somebody" over Boi-1da's ingenious sampling of a '70s soft rock song. Lines like, "sweat pants, hair tied, chillin' with no make up, that's when you're the prettiest, I hope that you don't take it wrong" had girls swooning and quoting it on Facebook, while dudes bopped to it like a street record. "Buzz so big I could probably sell a blank disc"? Yeah, it was that big.
YOU AUGHTA KNOW:
One of the best selling singles of 2009, "Best I Ever Had" has been legally downloaded over 1 million times since it's official release. 
63. Young Jeezy f/ Kanye West "Put On" (2008)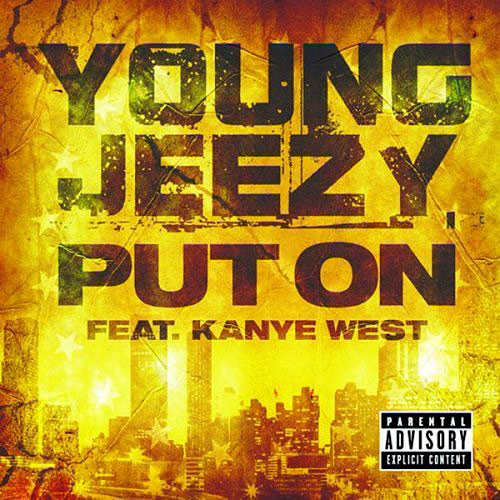 Producer: Drumma Boy
The Jeezy/Yeezy combination had already proven successful on "Can't Tell Me Nothing" and its subsequent remix, but "Put On" was crafted with both artists in mind from the start, and it wasn't hard to tell. This chart topper continued the trend of dope collabos between the two and paved the way for "Amazing," from the album where 'Ye exclusively used the Auto-Tune effect he was first heard using on this song.
YOU AUGHTA KNOW:
LeBron and the Cleveland Cavaliers used "Put On" as their intro music for the 2008-2009 NBA season. 
62. At The Drive-In "One Armed Scissor" (2000)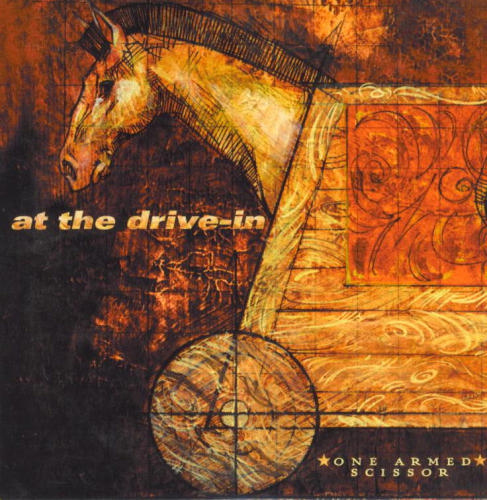 Producer: Ross Robinson
ATDI was already fracturing by the time "One Armed Scissor" was released (in fact it's rumored that this shambolic rendition was one of the group's breaking points), but the legendary emocore group went out on an undisputed high note: three-minutes of swinging, call and response punk rock that managed to convey both aggression and vulnerability at once...yeah, something like that.
YOU AUGHTA KNOW:
One-armed scissors are almost completely useless for precise cutting, although they're (not surprisingly) quite effective for stabbing people. 
61. R. Kelly f/ Jay-Z "Fiesta (Remix)" (2001)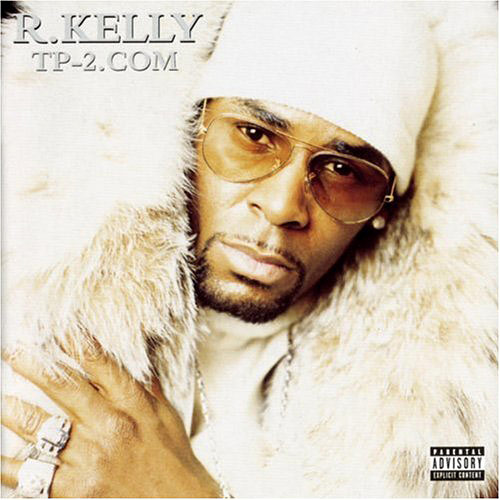 Nothing got the club jumpin' like this one, the perfect storm between hip-hop and R&B that alerted everyone to hit the dancefloor with Hov's unforgettable intro: "After the club, it's the after party..." We'll bet if a DJ drops this one at 3 A.M. you'll still probably get down.
YOU AUGHTA KNOW:
This jam did so well, Jigga and Kells released the duet album, "Best of Both Worlds" the next year in 2002. 
60. T.I. "Rubberband Man" (2003)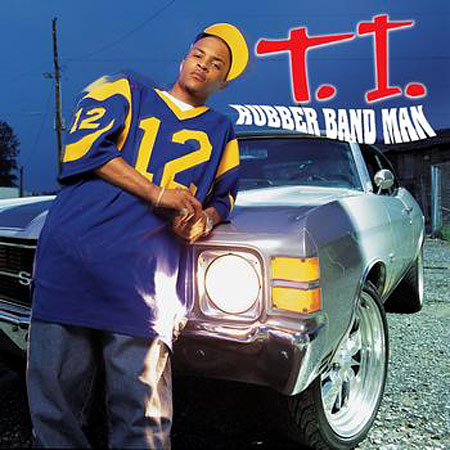 Producer: David Banner
After his debut album flopped, Tip was hungrier than ever for success on his now-classic Trap Muzik album. Well, his prayers got answered on this sing-along trap anthem that became T.I.'s first true solo hit. The infectious organ groove also put David Banner on the map as a producer-for-hire, but he still hasn't topped this one.
YOU AUGHTA KNOW:
Following his "Rubberband Man" breakthrough, Tip was forced to serve a month in prison for parole violation. 
59. Nas "Made You Look" (2002)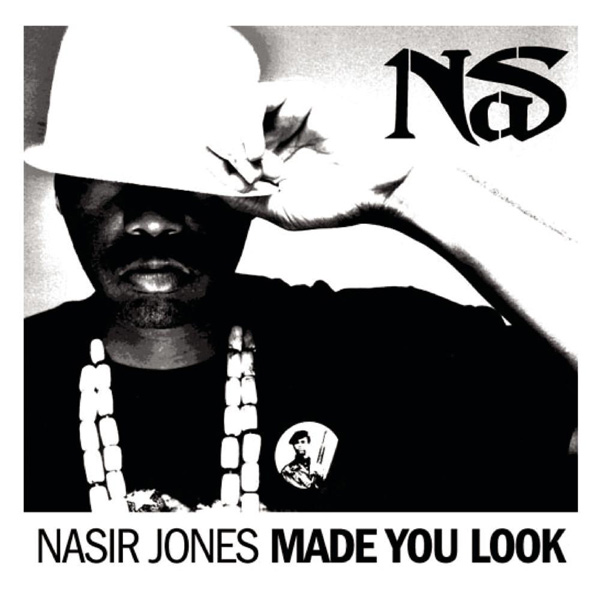 Producer: Salaam Remi
Nas had a decade filled with false starts, but no one can deny the rowdy warning shot from God's Son. The beat from the Incredible Bongo Band's "Apache" kicked off Nas' infatuation with throwback NYC rap, forging a new musical partner in Salaam Remi, his first steady collaborator since The Trackmasters in the '90s.
YOU AUGHTA KNOW:
Salaam Remi re-used the "Made You Look" beat a year later on Amy Winehouse's song "In My Bed" from her debut album Frank. 
58. Soulja Boy Tell 'Em "Turn My Swag On" (2007)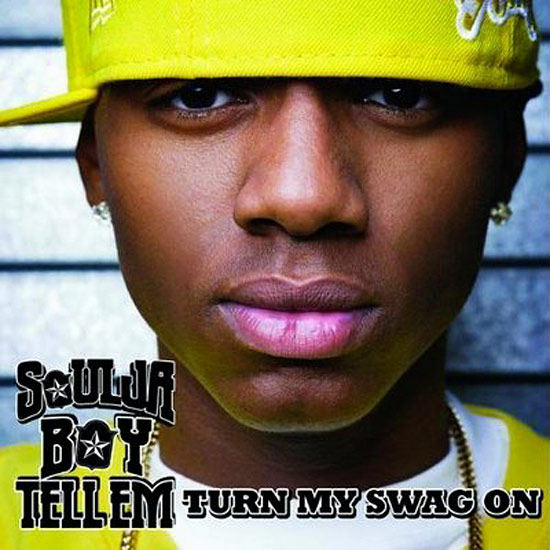 Producer: Natural Disaster, Antonio "Top Cat"
The feel-good song of early 2008, this celebratory track took a while for people to catch on to. But once rappers like Lil' Wayne and Fabolous decided to remix it, it was a wrap. Booming synth chords back Soulja Boy's sing song chorus and verses where he shuts down the haters who thought he was done after "Crank That": "I know a lot of y'all thought I wasn't coming back."
YOU AUGHTA KNOW:
This was the second SBTE song to sell over 1 million copies. One hit wonder our ass. 
57. Justin Timberlake "Cry Me A River" (2002)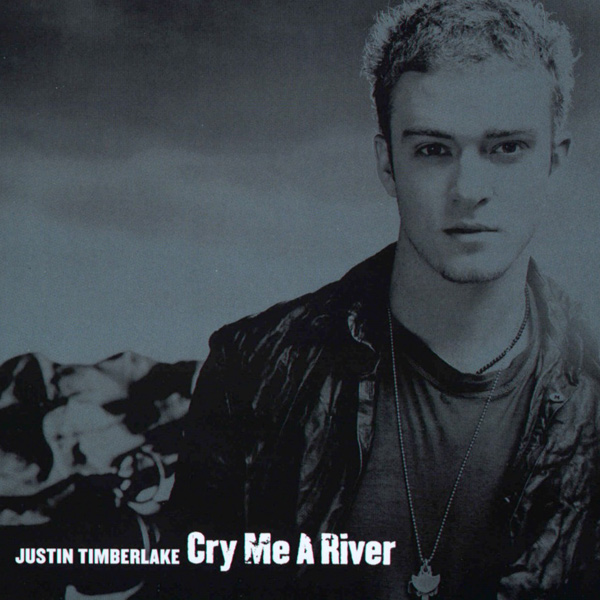 Producer: Timbaland, Scott Storch
After his heartbreak of splitting with Britney Spears, Justin Timberlake wrote this emo song that even non-emotional dudes were feeling. The Timberland-produced track put the superproducer in a new realm, blowing away the songs that The Neptunes did for JT and proving that Timbo was ready to make the pop world his permanent home.
YOU AUGHTA KNOW:
It was rumored that Britney cheated on Justin Timberlake with dance choreographer Wade Robson. 
56. Shyne f/ Barrington Levy "Bad Boyz" (2000)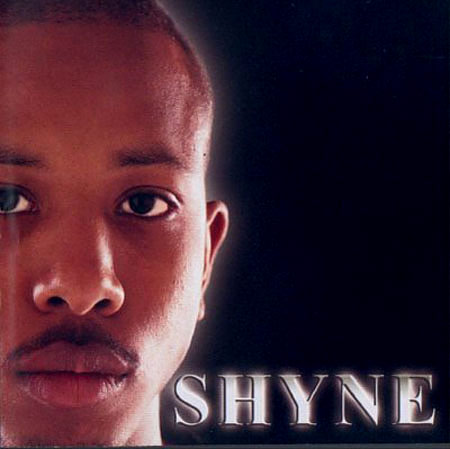 Producer: EZ Elpee
When DJ Clark Kent first discovered Shyne, all anyone said was how much he sounded like Biggie, and there was the distinct possibility that he'd be boxed in as a biter or a sub-par substitute for the slain legend. Then his snarling, supremely street lead single dropped, full of Caribbean and Central American swagger and it gave Belize-born Shyne his own identity. Well, that and serving nine years for shooting up the club.
YOU AUGHTA KNOW:
Diddly-whoa dancehall don Barrington Levy also appears on "Bonnie & Shyne" and is one of only two guests on Shyne's self-titled debut album. The other is Slim of 112. 
55. Young Jeezy f/ Jay-Z "Go Crazy (Remix)" (2005)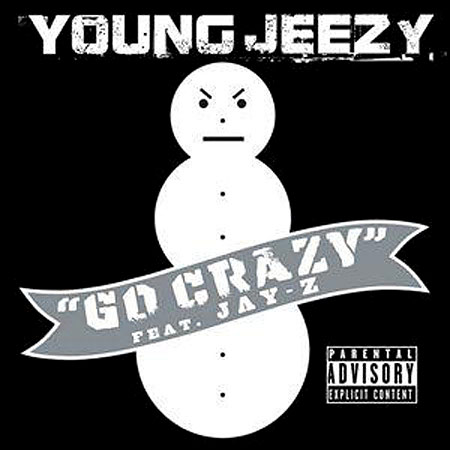 Producer: Don Cannon
The moment you knew Jeezy's "movement" was for real (well this and seeing a bunch of drug dealers wearing t-shirts with snowmen on 'em). With a Curtis Mayfield horn and drum roll sample and an effortlessly smooth hook, "Go Crazy" was the track that proved Jeezy was lying all along—he was a rapper after all, and holding his own with Jigga was proof enough for everyone else.
YOU AUGHTA KNOW:
"Go Crazy" was the first big production credit for mixtape DJ Don Cannon. 
54. The Raconteurs "Steady, As She Goes" (2006)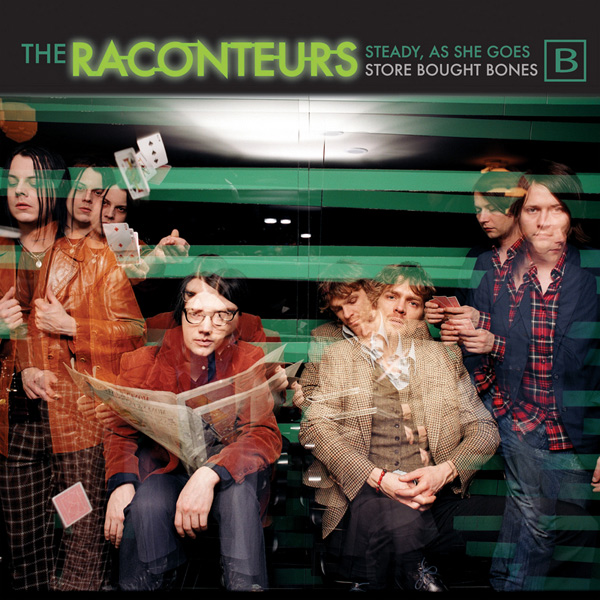 Producer: Jack White & Brendan Bensen
The White Stripes were already one of the biggest, most influential bands in rock music by the time Jack White founded his side-project with Brendan Bensen. The first song to spring from the partnership was this rock radio staple, a catchy combination of punchy guitar stabs and bottom-heavy bass groove.
YOU AUGHTA KNOW:
After writing "Steady, As She Goes" together, White and Bensen decided to form an official band. 
53. 50 Cent "I Get Money" (2007)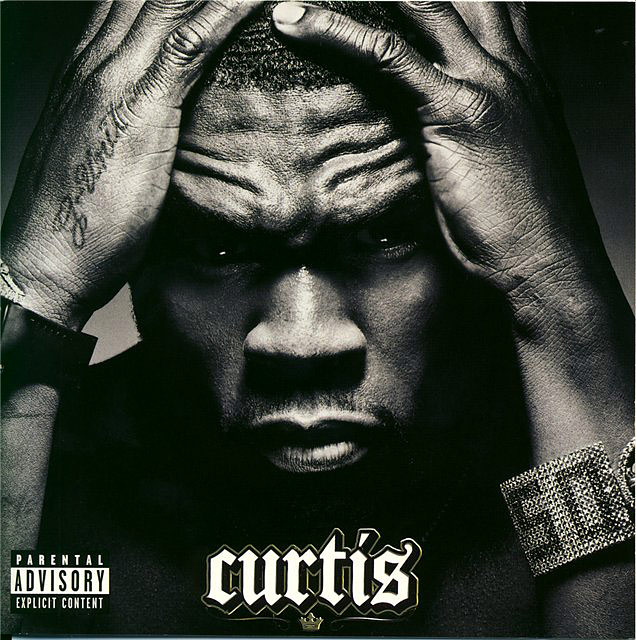 Producer: Apex
Curtis needed a hit bad in the summer of 2007, after both his planned singles "Straight To The Bank" and "Amusement Park" flopped. Luckily his third album was saved by this instant NYC classic, a seemingly effotless, get-hype anthem filled with 50's trademark wiseass humor ("Have a baby by me baby, be a millionaire/I write the check before the baby comes, who the fuck cares?").
YOU AUGHTA KNOW:
The vocal sample played throughout the beat is taken from Audio Two's 1987 hip-hop classic "Top Billin'" 
52. OutKast "Ms. Jackson" (2001)
Producer: Earthtone III
OutKast's first #1 pop hit was a landmark for the group, a quirky, layered soul song that saw Andre graduate from experimentation with chanting on hooks to being a straight-up singer. We wish we had cherished this more—it's the moment before he lost interest in rapping and OutKast itself, a brief balancing act that would fall apart in the next two years.
YOU AUGHTA KNOW:
The song is supposedly written about Erykah Badu, the mother of Andre's son. 
51. Terror Squad "Lean Back" (2004)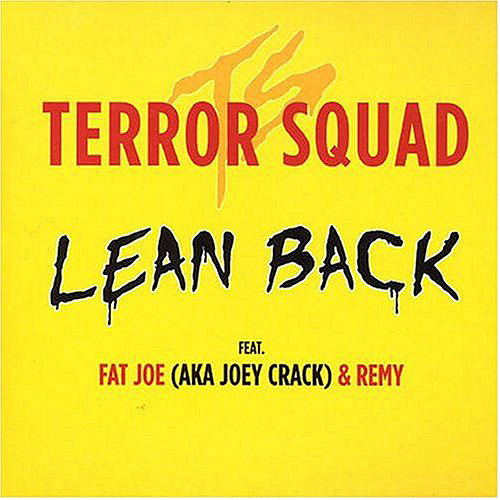 Producer: Scott Storch
As in sports, sometimes the rap game has off seasons in which an unlikely champion emerges from a pack of mediocrity. Such was the case in the summer of 2004, when Fat Joe and his crew monopolized radio and clubs with their (anti-)dance-instructional anthem. So what if Scott Storch is now bankrupt, Remy's in prison, and Joe can't get 50 off his neck? The song's still great, and a ring is a ring.
YOU AUGHTA KNOW:
"Lean Back" remains Joey Crack's biggest hit, topping the Billboard Hot 100 for three weeks. Take that, 50! 
50. Jamie Foxx f/ T-Pain "Blame It" (2009)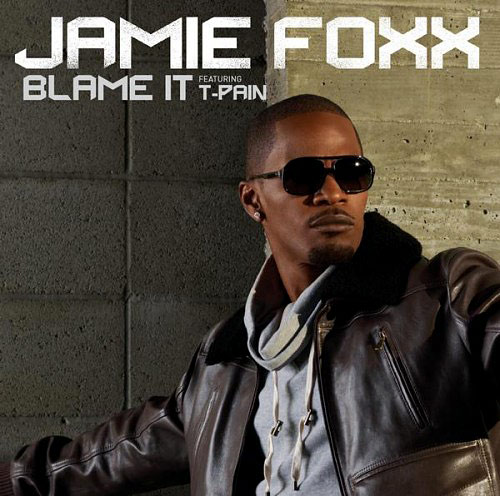 Producer: Christopher "Deep" Henderson
There are plenty of lyrics that capture the carefree, hedonistic joy of getting twisted in the club, but not enough entire songs—and this one may be the best ever. When you're si-si-si-singing along to it while drunkenly cradling the ass of somebody else's chick on a dark dance floor, just consider it life imitating art imitating life.
YOU AUGHTA KNOW:
We also very much liked the video. 
49. TV On The Radio "Wolf Like Me" (2006)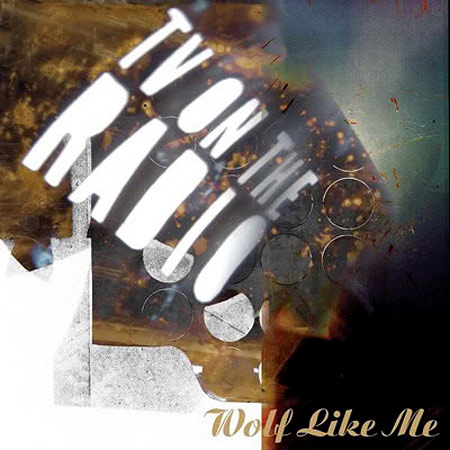 Producer: Dave Sitek
TVOTR was the coolest rock band of the decade, and they proved it on the first single off their Return to Cookie Mountain LP, with a taste of what the blues sounded like in the Aughts: fast, fuzzy, frenetic, and not particularly funky, but urgent and direct all the same.
YOU AUGHTA KNOW:
"Wolf Like Me" is a tribute to Howlin' Wolf, although we think of Winston Wolf when we hear it, too. 
48. Missy Elliott "Get Ur Freak On" (2001)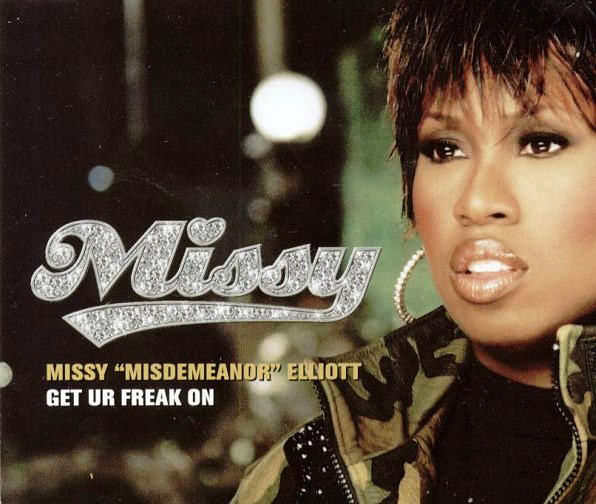 Producer: Timbaland
After "Big Pimpin'" brought arabic pop to the mainstream, Timbaland kept his international kick going with Missy's first song of the millenium, a club-destroying anthem that owes its sound to indian bhangra music. In today's era of global electro pop from artists like M.I.A., it's hard to remember how mind-blowingly different this track sounded at the time. Hollaaaaaa!
YOU AUGHTA KNOW:
The Japanese at the beginning of the song translates roughly to "Everyone start dancing together wildly now—let's make some noise." 
47. YoungBloodz f/ Lil Jon "Damn!" (2002)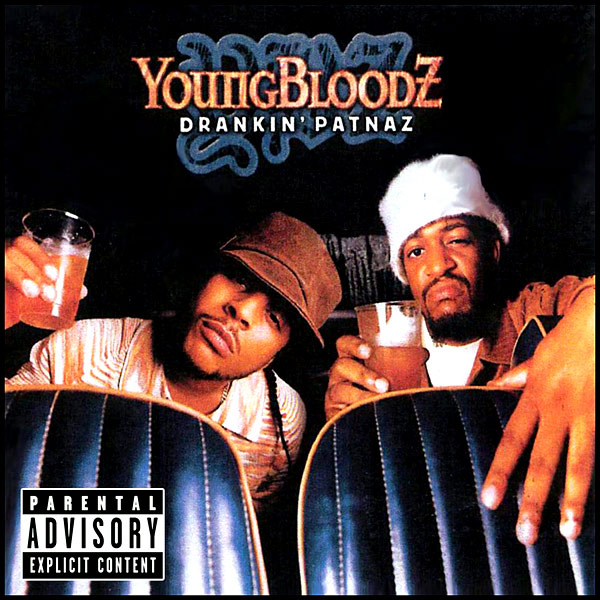 Producer: Lil Jon
From 2003 to 2006, Lil Jon's club-rattling crunk sound controlled urban airwaves and infiltrated pop production. But the song that truly set it off is this "we don't give a fuck" battlecry from perrenial Atlanta underdogs The YoungBloodz. The influential song's screeching synth would be reproduced a year later on Usher's massive #1 smash "Yeah!," but the original blueprint remains the greatest testament to hip-hop's "crunk" obsession.
YOU AUGHTA KNOW:
"Damn!" remains the YoungBloodz's only Top 10 pop single, peaking at #4 on the Billboard Hot 100 chart. 
46. Eminem "Stan" (2000)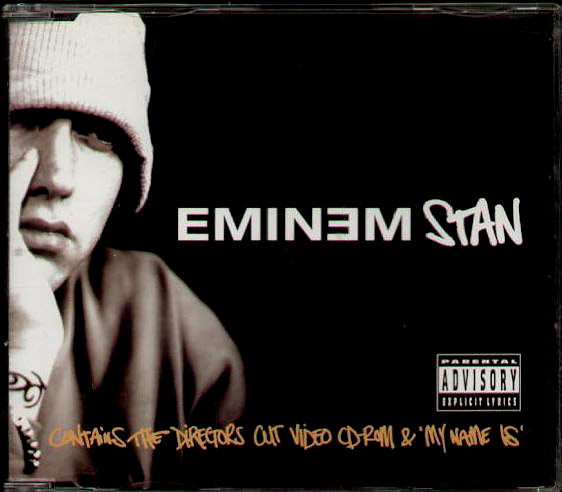 Producer: The 45 King
Calling "Stan" your favorite Eminem song might be a little cliché, but it's definitely an opinion that others will understand, whether they agree or not—and a lot of people agree. Two songs into the Marshall Mathers LP, listeners were treated to this seven minute story about a deranged fan that was unlike anything previously heard in the genre. The shock we got after hearing "Stan" for the first time can never be duplicated, but it stills holds up even when we know what's going to happen.
YOU AUGHTA KNOW:
Eminem performed "Stan" at the 2001 Grammy Awards with openly gay Elton John, amidst protests from gay rights groups. 
DJ Khaled f/ Akon, T.I., Rick Ross, Fat Joe, Baby & Lil Wayne "We Takin' Over" (2007)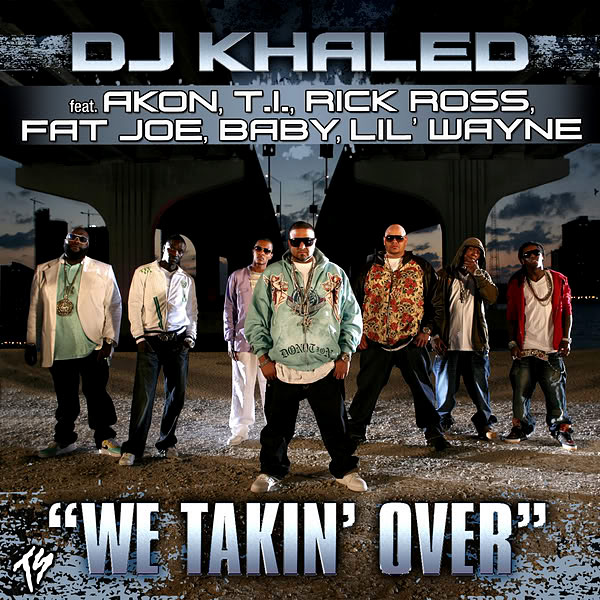 Producer: Danja
The king of orchestrating posse-cuts, DJ Khaled enlisted southern heavyweights like T.I, Rick Ross, Lil Wayne where it seemed that each verse got better as the song went on. Khaled has since reproduced the formula with other hits like "I'm So Hood," but none were as top-notch as this one thanks to Danja's infectious beat.
YOU AUGHTA KNOW:
There was a remix to this version that added R.Kelly, T-Pain, Lil Kim, and Young Jeezy 
44. The Diplomats "I Really Mean It" (2003)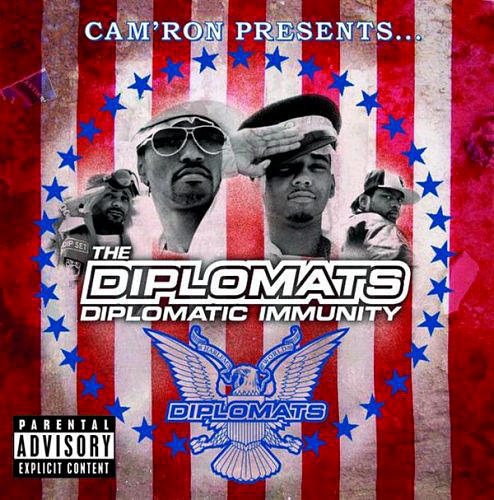 Producer: Just Blaze
If "Dipset Anthem" was a furious gunshot announcing the Diplomats' arrival, then "I Really Mean It" was a languid exhalation of piff smoke after the dust had settled. Cool calm Cam issues a clarion call over Just Blaze's triumphant horns, and there's no question that he really means it. Even now, in his post-Dipset days, there's a reason that Cam still uses this as his entrance music.
YOU AUGHTA KNOW:
Another of Complex's favorite MCs rocked this beat to great effect.
43. Aaliyah "Try Again" (2000)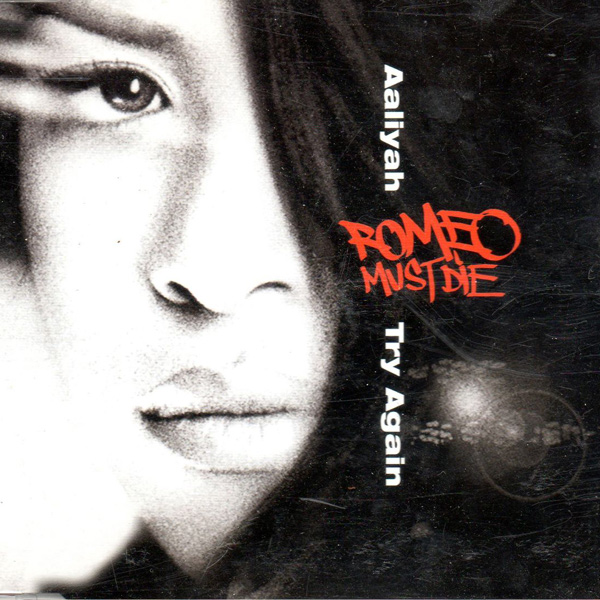 Producer: Timbaland
Aaliyah's only #1 hit was a pivotal record for Timbaland, dropping the slow stutter-step sound for a faster electro dance pop that would define the direction of his sound in the 2000s. Baby Girl had been out of the spotlight for two years, and this distorted electro bump reestablished her rep as an innovative hitmaker, a career that was sadly cut short a year later.
YOU AUGHTA KNOW:
"Try Again" was written by the late great Static Major. 
42. Lil' Wayne f/ Static Major "Lollipop" (2008)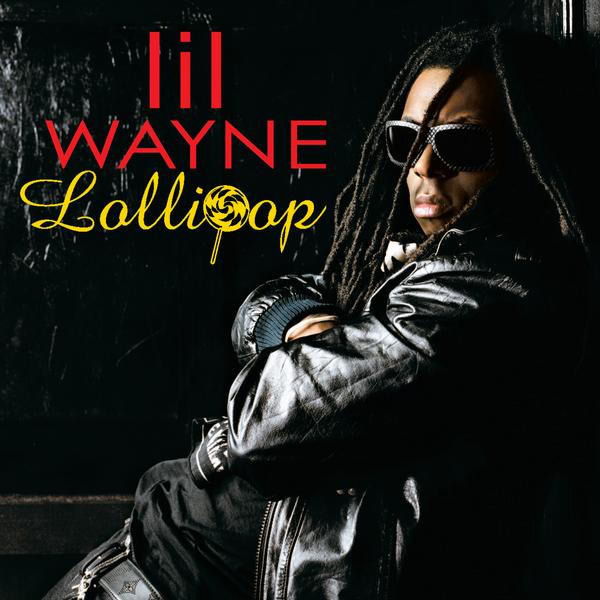 Producer: Jim Jonsin
After months of auto-tune experimentation on mixtapes, the hip-hop world knew that Weezy was going to come with something different on Tha Carter III. He didn't dissapoint with the album's lead single, a naughty electro anthem designed for crossover success. After this broke down the "rappers aren't allowed to sing" barrier, a slew of creatively hungry MCs tried their hand at crooning. Still, no one can make an R&B record like the best rapper alive.
YOU AUGHTA KNOW:
"Lollipop" is one of the last songs written by the late Static Major, a veteran songwriter behind hits from Aaliyah and Ginuwine.
41. Jadakiss f/ Styles P "We Gonna Make It" (2001)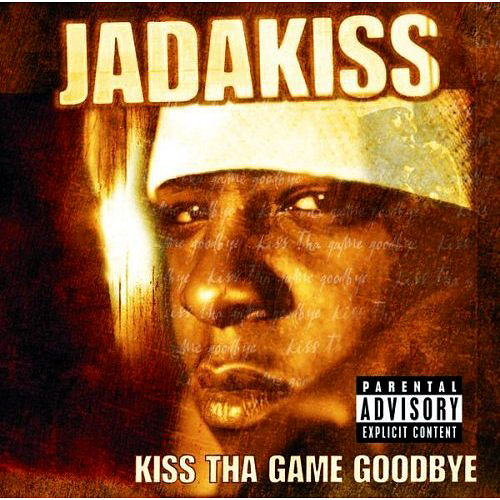 Producer: Alchemist
In the summer of '01, Jada was free and clear of Puffy (if by "free and clear" you mean "he still owns all my publishing"), and rolling with the Ruff Ryders, and he sounds as optimistic as he ever did over one of the most distinctive string samples in hip-hop history. A "moment-in-time" kinda track—a club anthem released a month before 9/11, back when it was halfway plausible for rappers to have walls that did a 360.
YOU AUGHTA KNOW:
The beat for "We Gonna Make It" was originally intended for the lead single off Ras Kass's Van Gogh LP, "Home Sweet Home."
40. OutKast "Hey Ya!" (2003)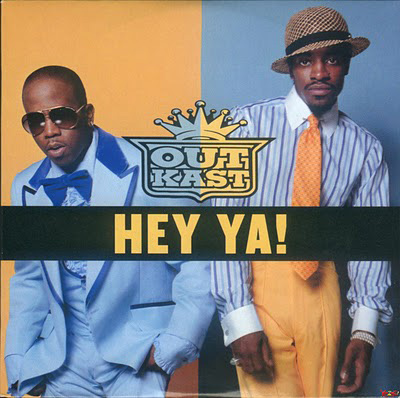 Producer: Andre 3000
After four rap albums that easily put him in the ranks of the greatest MCs, Andre 3000 went even further left-field and started singing. Some criticized the decision, but most were too caught up with the brilliance of "Hey Ya" (and its music video) to care. The song held down the #1 Billboard position for nine weeks and eventually scored a Grammy shortly after its run on the charts.
YOU AUGHTA KNOW:
In the song's wake, Polaroid released press statements informing customers that shaking its pictures was actually detrimental to the quality.
39. Three 6 Mafia f/ UGK & Project Pat "Sippin' On Some Syrup" (2000)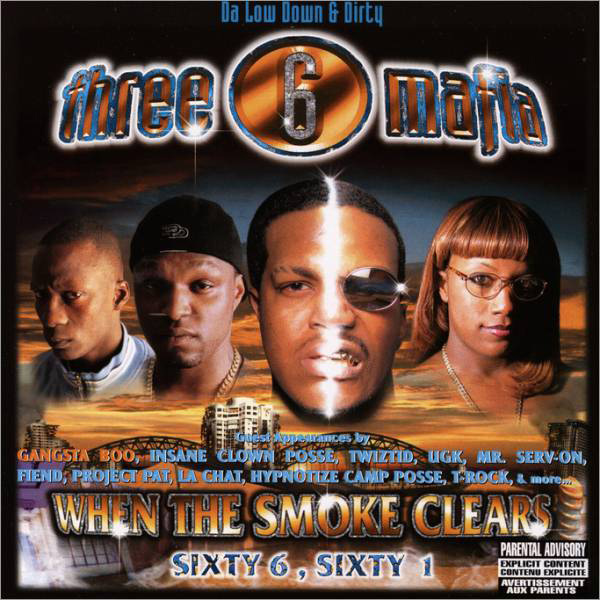 Producer: DJ Paul & Juicy J
Recreational cough syrup drinking was a local phenomenon until this trippy club anthem—a collaboration between two of hip-hop's greatest duos—hit nationwide. It's also notable for featuring one of the late Pimp C's most memorable verses ever ("Take that monkey shit off, you embarrassing us!").
YOU AUGHTA KNOW:
Despite it's risqué theme, "Syrup" was Three 6's first song to make a major impact on Billboard, peaking at #30 on the R&B chart and pushing the album When The Smoke Clears to #6 debut on the Billboard 200 Album chart.
38. Jay-Z "Takeover" (2001)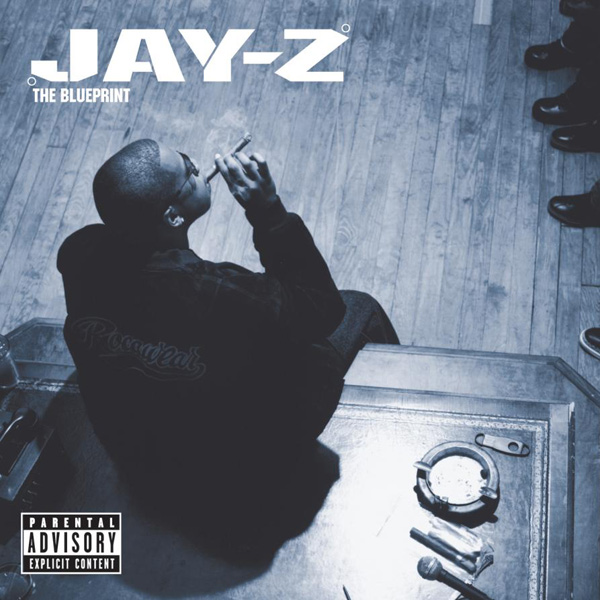 Producer: Kanye West
We've heard a million and one dis records over the last decade, but leave it to Jigga to set the battle blueprint. With equal parts rancor and reason, Jay methodically dissects Prodigy, Nas, and nameless foes over 'Ye's exquisite chop of a Doors tune. Pretty much every other dis track since then has been laaaaaaame.
YOU AUGHTA KNOW:
"Ether" was one of rap's coldest comebacks, but "Takeover" is still the better record. No, we're not debating this. 
37. The Postal Service "Such Great Heights" (2003)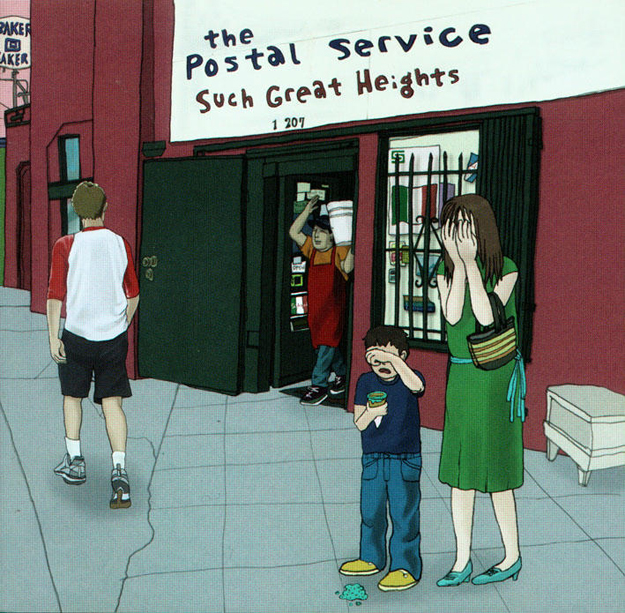 Producer: The Postal Service
Ben Gibbard already had a grasp on the indie scene because of Death Cab For Cutie, but his work with producer Jimmy Tamborello as The Postal Service might go down as his best. Give Up, the duo's only project to date (probably ever), can be played from front to back, but "Such Great Heights" still stands out on a LP full of great songs. Even after hearing it in a million movies, TV shows, and commercials, we never mind when someone throws this on. Expect to continue hearing it for years to come.
YOU AUGHTA KNOW:
The song has been covered by dozens of bands, but the Iron & Wine version is considered the most popular. 
36. Lil Wayne "Go DJ" (2004)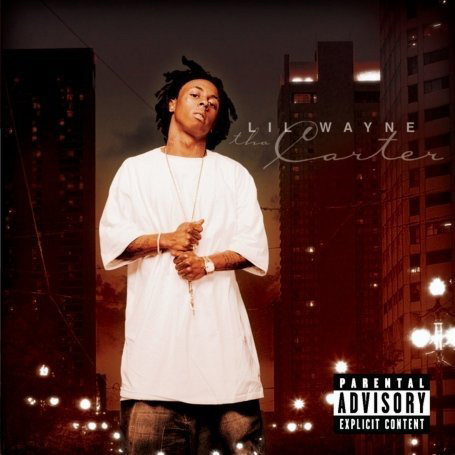 Producer: Mannie Fresh
Lil Wayne's transition from likable Southern teen rapper to ultra-lyrical rap superstar was shocking at first, and the song that really made the world take notice was "Go DJ," the second single from his transition album The Carter. The moody techno 808 masterpiece was Mannie Fresh's last gift before leaving Cash Money, and Wayne makes the most of it with his complex, rapid-fire wordplay.
YOU AUGHTA KNOW:
The music video was shot in the same prison as "Shawshank Redeption" 
35. Eminem "The Way I Am" (2000)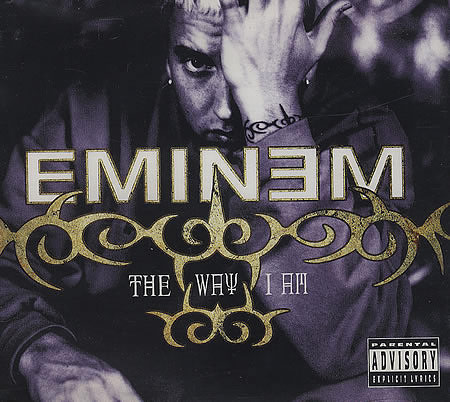 Producer: Eminem
Everyone had an opinion about Eminem's overnight superstardom, but none were more compelling than the rapper's own, as callously detailed on the Marshall Mathers LP's second single. The song's glance at Em's personal thoughts was gripping and magnified by an unchanging anapestic meter flow throughout every verse. "Way" was also Em's first major look as a producer and got plenty of radio play, despite the chorus's insistence that it wouldn't.
YOU AUGHTA KNOW:
The music video featured a memorable cameo from Marilyn Manson. 
34. Cam'ron f/ Juelz Santana "Oh Boy!" (2002)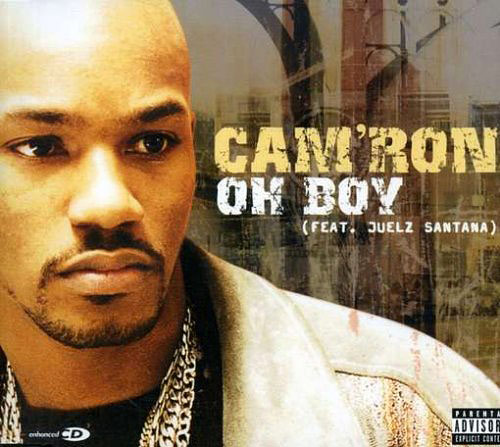 Producer: Just Blaze
One of Just Blaze's early hits—and the first to feature his name called out—has Cam and Juelz killing it over a sample from "I'm Going Down" (the O.G. version, not Mary J's). If they ever make a "Chipmunk Soul" box set, this shit better be track one.
YOU AUGHTA KNOW:
The song begat a decent R&B remake (Mariah Carey's "Boy (I Need You)") and a fucking horrendous remix (featuring Birdman, TQ, and Jim Jones). 
33. Jay-Z "99 Problems" (2004)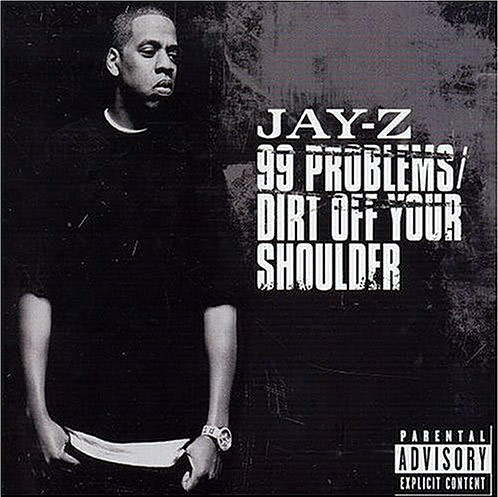 Producer: Rick Rubin
Rick Rubin really was crazy for this one. Resurrecting the sound he used to anoint Run-DMC and the Beasties, the bearded swami gave Hov a track that let him black out (in fitting fashion to match his album title). Spare, driving, and all but hookless, with two of Jay's best verses of the 2000s. Real talk: he deconstructs the media and cops in one tenth of the time it takes Jon Stewart on a given night.
YOU AUGHTA KNOW:
The chorus is taken from a 1993 Ice-T joint and the third verse starts off exactly like a 1996 Bun B verse (which in turn relies on Slick Rick's "Children's Story"). Even the GOATs use quotes! 
32. Kid Cudi "Day N Nite" (2007)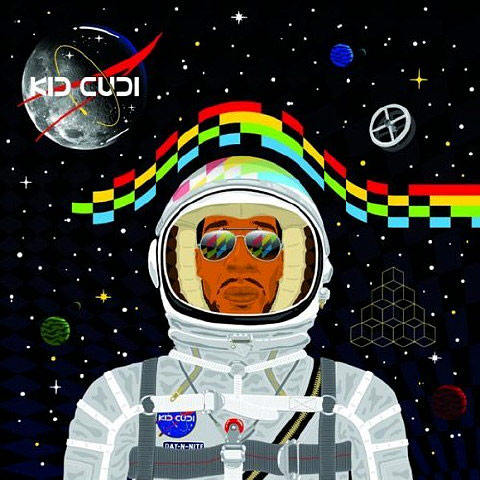 Producer: Dot Da Genius
This spooky, and melodic song racked up hits on MySpace back in 2006, and the really blew up in 2008, making Kid Cudi a household name. Written as a result of Cudi's pain, the Crookers remixed the gloomy single and transformed it into a glostick-happy club anthem for the broski types.
YOU AUGHTA KNOW:
Day N' Night came about when Cudi was dealing with the death of his uncle who let him stay with him when he moved to New York. 
31. Young Jeezy f/ Akon "Soul Survivor" (2005)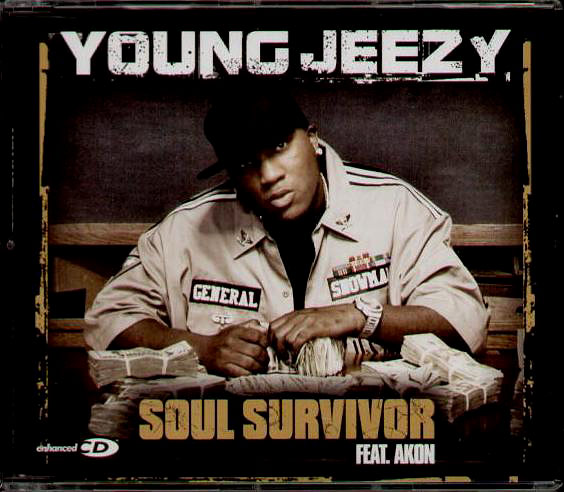 Producer: Akon
Like Nate Dogg, R. Kelly, and later T-Pain, Akon was once the R&B dude every rapper needed a hook from for their single. Criminally credible after his 2004 hit "Locked Up," his trademark nasal whine new enough to not have grated on people yet, Senegal's finest lent his voice to fellow up-and-comer Young Jeezy, a.k.a. your favorite rapper's favorite trapper and ad libber (ay) on some corner commerce shit. And shit was crack.
YOU AUGHTA KNOW:
In April 2008, The Smoking Gun exposed "Konvict" Akon as a kon man. Using court records and interviews with detectives, the site showed that he had not served any time locked up from 1999-2002, despite his claims to the contrary. 
30. Jim Jones "We Fly High (Ballin'!)" (2006)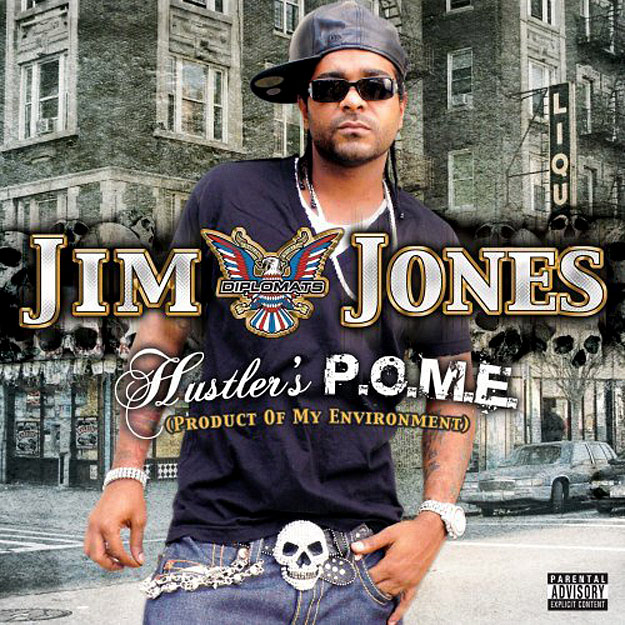 Producer: Zukhan-Bey
Capo finally solidified his credibility as a solo artist in 2006 with this late-summer NYC anthem that eventually shot to #5 on the pop charts, spawning one of the decade's greatest catchphrases. Not only did it have everyone shooting fake jump-shots, but it also became the anthem of the New York Giants defense during the 2006 season.
YOU AUGHTA KNOW:
Max B has a writing credit on "Ballin'," and claims to have written the hook. 
29. MGMT "Kids" (2008)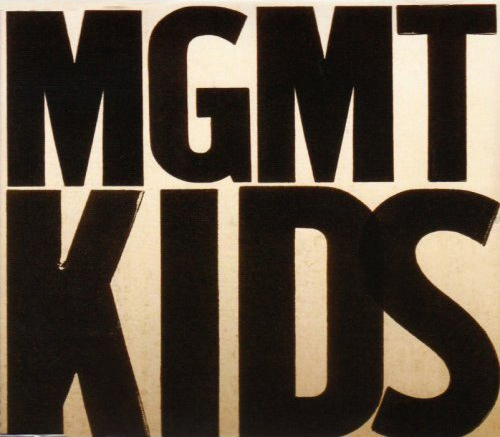 Producer: Dave Fridmann
Music snobs will argue you to death about this decade's most important electronic music moments, and some might even try to overlook MGMT because of their unexpected mainstream success, but don't believe the hype. Those opening synth notes of "Kids" send hipsters and frat boys into a frenzy for a reason. What started off as a low key demo on a couple of the group's early EPs morphed into this monster of a record from their debut, Oracular Spectacular. That album was packed with bangers, but nothing sets off the party/road trip/weed session quite like "Kids."
YOU AUGHTA KNOW:
There was a legal dispute of the President of France's illegal use of the song. After being offered €1, the band eventually received a €30,000 settlement. 
28. T-Pain "Buy U A Drank" (2007)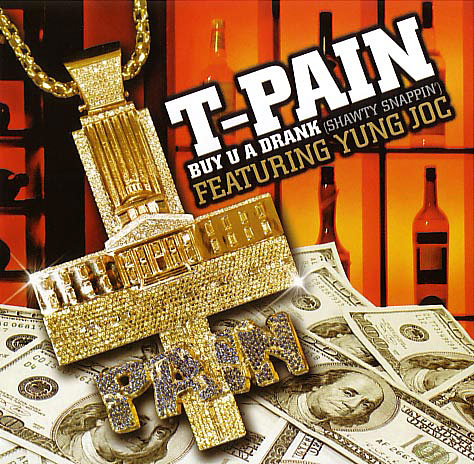 Producer: T-Pain
The first single from T-Pain's second album was a mash up of multiple southern dances and quoteables—"Walk it Out", "Snap Yo Fingers"—mixed into one of the most memorable and infectious club tracks ever made. Try not dancing to this when it comes on at the party, we bet ya can't do it.
YOU AUGHTA KNOW:
"Buy U A Drank" was T-Pain's first number one hit. 
27. Mavado "Weh Dem A Do" (2006)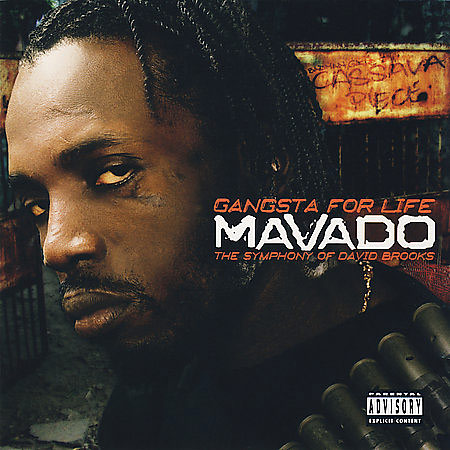 Producer: Delly Ranx & Stephen McGregor
Dancehall in the Aughts had gone from hypervirulant homophobia to uptempo party jams, so no one knew how to act when David Brooks burst on the scene. His brooding singjay style made the otherwise innocuous Red Bull and Guiness riddim sound ominous, and insured that everyone and his mother would be singing about marrow flying into the sky for years to come.
YOU AUGHTA KNOW:
Delly Ranx was a prominent dancehall DJ (vocal performer) for more then 10 year before he started producing, and Stephen McGregor is the son of roots legend Freddie McGregor.
26. Mystikal f/ Pharrell "Shake Ya Ass" (2000)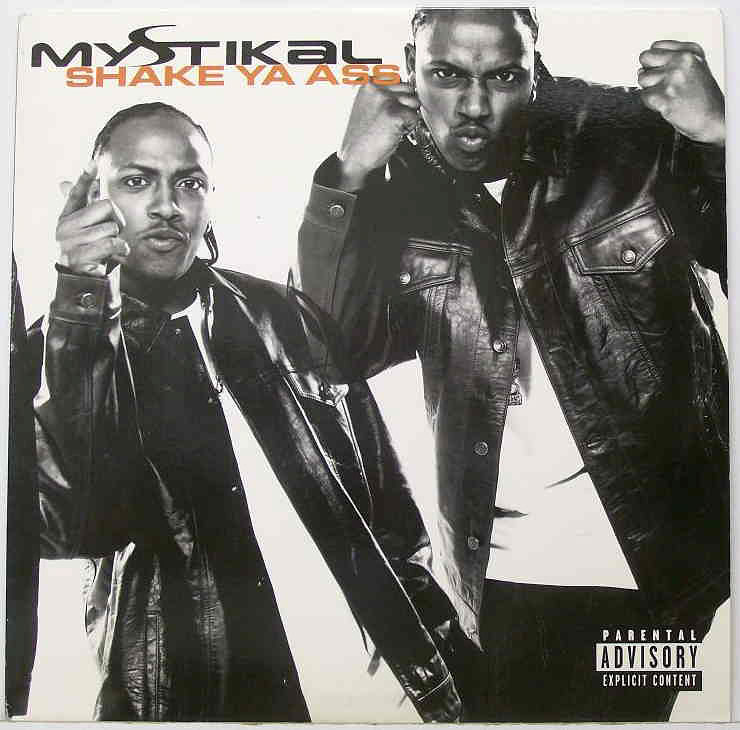 Producer: The Neptunes
2000 was arguably the peak of the Neptunes' Midas-touch phase, with classics from "Southern Hospitality" to "I Just Wanna Luv U" to Mystikal's magnum opus. Whether it be the screamable hook, compellingly off-kilter flow, or fittingly ass-shaking video to match, this song typified everything a club banger should be.
YOU AUGHTA KNOW:
Thank you, Scary Movie 2, for covering the song and giving us a reason to laugh/cringe at Andy Richter spitting the N-bomb. 
25. Alicia Keys "You Don't Know My Name" (2003)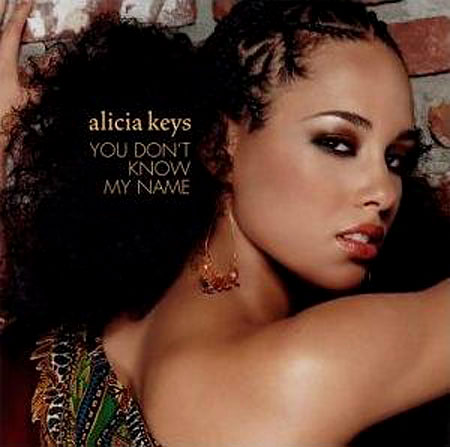 Producer: Kanye West, Alicia Keys
With a memorable video to match, the soulful lead single from Ms. Keys' second album had us all wondering what kind of man wouldn't notice her. Like, really. A voice like that and talent like that (and, uh, talent like that) is something we have a hard time forgetting.
YOU AUGHTA KNOW:
String arrangements on the song were handled by Ray Chew—the bandleader on Showtime at the Apollo! 
24. Ghostface f/ Jadakiss "Run" (2004)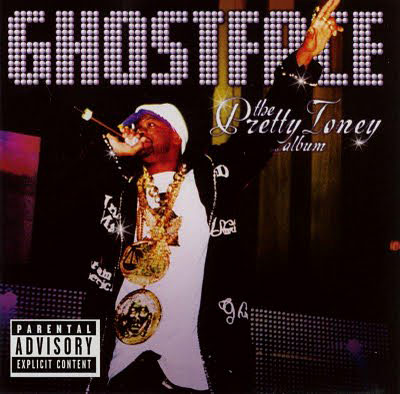 Producer: RZA
Run! Cops got guns! It's true, they do, but the real source of heat on this track was Ghost and Jadakiss, two of NYC's more distinct voices who finally teamed up, painting pictures of police pursuits. It was so hot that we only recently noticed Ghost encouraging Jada to take his shirt off on it. And now we feel really uncomfortable.
YOU AUGHTA KNOW:
The Pretty Toney Album is the only LP credited to "Ghostface," not "Ghostface Killah." 
23. Justin Timberlake f/ T.I. "My Love" (2006)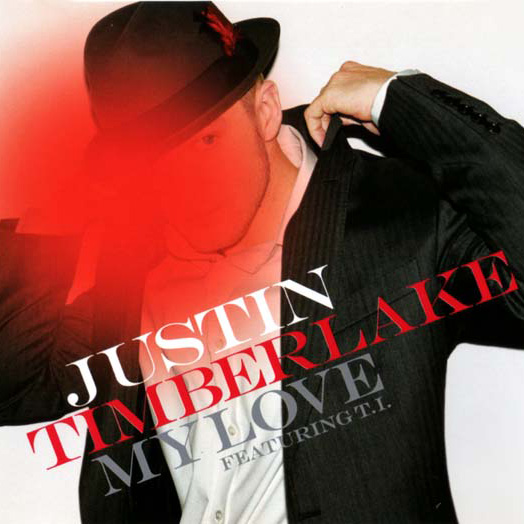 Producer: Timbaland, Nate "Danja" Hills
No one really paid attention to JT's amazing second solo album until this Timbaland and Danja produced track leaked as a single. Over massive bouncing fuzzy synths and a fury of beatboxing, Justin actually comes off as cool all while professing his love for his girl by telling her he would write symphonies in her name. And yes, you have this highly-influential song to thank for urban radio's subsequent obsession with techno-style synth lines. Trance rap!
YOU AUGHTA KNOW:
The beatboxing you hear on the track is performed by none other than Justin Timberlake. Who said he ain't hip hop? 
22. Clipse "Grindin'" (2002)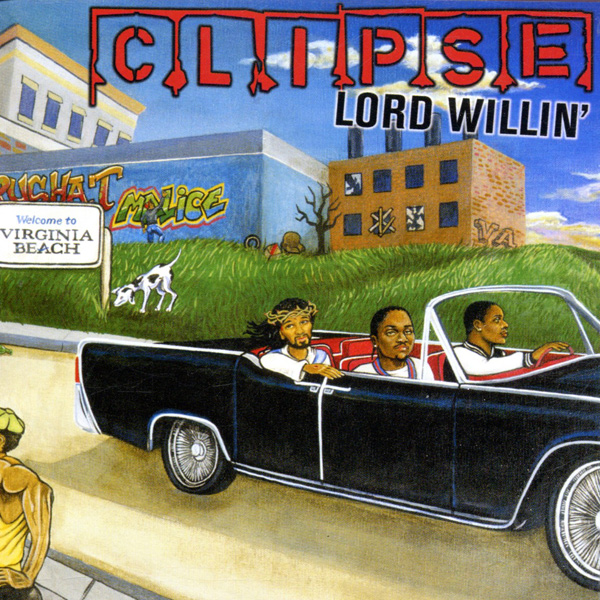 Producer: The Neptunes
The Neptunes finally got Virginia brothers Pusha and Malice a hit with their boldly different breakthrough single, a stripped-down, base-pumping anthem that turned heads with it's gear-grinding drums and spooky space-age blip melody.
YOU AUGHTA KNOW:
The Neptunes used nearly identical drums on R&B group 702's song "I Still Love You" a year later. 
21. Amy Winehouse "Rehab" (2006)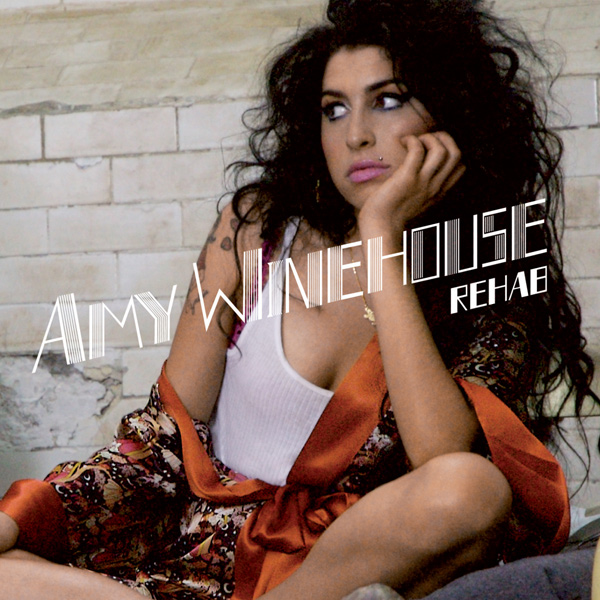 Producer: Mark Ronson
Winehouse, who ironically has serious alcohol and drug addictions, owned 2006 and 2007 with her retro soul album Back to Black and this autobiographical lead single about her refusal to go to a rehabilitation center. The story was compelling and it helped that she has a voice that music nerds compared to great singers like Etta James and Ella Fitzgerald. As far as we're concerned, there's only one queen of British white girl R&B. Sorry, Joss.
YOU AUGHTA KNOW:
It was Winehouse's management team that tried to get her to go to rehab. According to her, she went for 15 minutes and walked out.
20. Jay-Z "Public Service Announcement (Interlude)" (2003)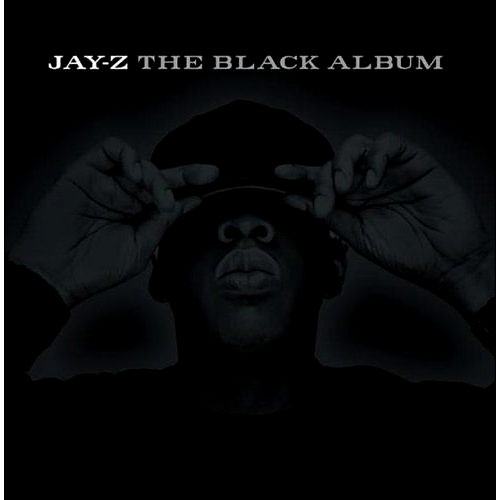 Producer: Just Blaze
We're not sure what it says about your album when the best song is supposed to be an "interlude," but The Black Album definitely didn't get any better than this. Hov's ultimate entrance song ("Allow me to reintroduce myself, my name is HOV!") is his last great collabo with Just Blaze, filled with rise-from-the-dead organs and quotables like the Complex favorite "I'm like Che Guevara with bling on, I'm Complex."
YOU AUGHTA KNOW:
A month before the release of The Black Album, Black Moon used the same beat—a sample from "Seed Of Love" by '60s rockers Little Boy Blues—on their single "Stay Real." No one noticed except Buckshot. 
19. The Game f/ 50 Cent "Hate It Or Love It" (2005)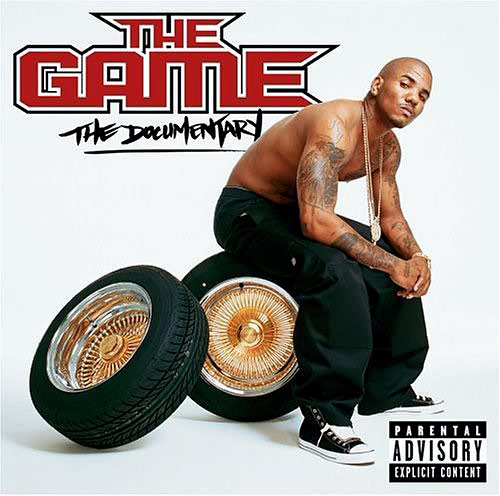 Producer: Cool & Dre
Game and 50 have been at odds with each other for years now, but they sure made great music back when they were still friends. "Hate It Or Love It" happens to be the most successful of their numerous collabs. It makes perfect sense too. The Trammps sample was undeniable, the hook was infectious, and despite all the spins on pop radio, both rappers killed their verses lyrically. Their best work together by far.
YOU AUGHTA KNOW:
The song was blocked from the #1 Billboard position by 50 Cent's own "Candy Shop." 
18. T.I. "What You Know" (2005)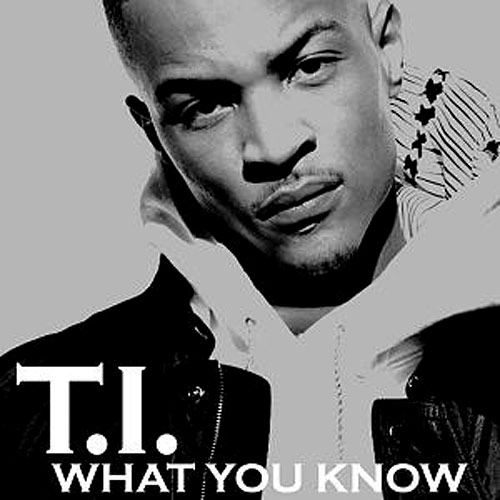 Producer: DJ Toomp
DJ Toomp's grandiose and regal synth chords belie just how gangster this scathing attack on fake D-boy's really is. And that's the true beauty of it. On the track that cemented his star status, T.I. was able to be his shit talking, gun totin', drug pushin', braggadocious self, and Z100 was none the wiser. Genius.
YOU AUGHTA KNOW:
Japanese professional wrestler Kenta uses an instrumental of "What You Know" as his entrance theme. 
17. Prodigy "Keep It Thoro" (2000)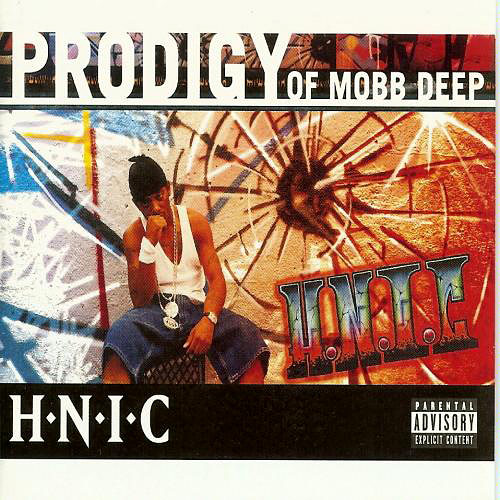 Producer: Alchemist
Prodigy succinctly lays down his mission statement (and throws TVs at you) with three relentless minutes of unforgettable quotables over one of Alchemist's most vicious loops ever. Oh yeah, all that with no chorus. Free P!
YOU AUGHTA KNOW:
"Keep It Thoro" was the first single off P's H.N.I.C. album, which was certified gold in one month. 
16. Daft Punk "Harder, Better, Faster, Stronger" (2001)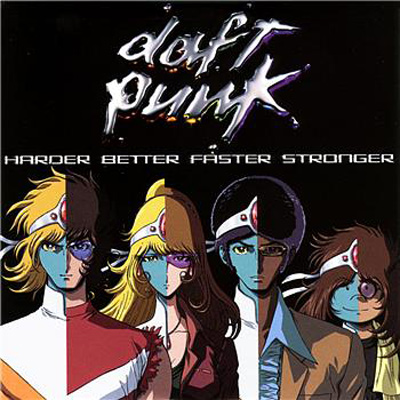 Producer: Daft Punk
When Kanye West was still flipping soul samples, masked French house geniuses Daft Punk slowed their thumping dancefloor tempos down to their funkiest level yet. Inspiring a whole new wave of retro electro pop (Hi, Chromeo!), it's useage of the vocoder is often imitated, perhaps an early warning sign of the all-encompasing auto-tune explosion years later.
YOU AUGHTA KNOW:
The video for this song comes from the feature film Interstella 5555: The 5tory of the 5ecret 5tar 5ystem, which uses the Discovery album as it's film score. Complex ranked the it as the #6 music video of the decade.
15. Three 6 Mafia f/ Eightball and MJG & Young Buck "Stay Fly" (2005)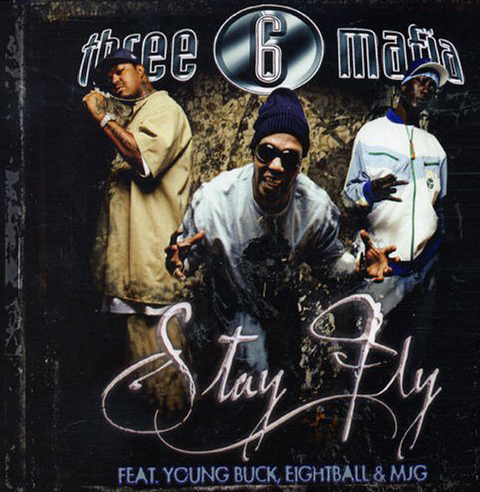 Producer: DJ Paul & Juicy J
Three 6 Mafia's Tennesse posse cut turned the eccentric underground veterans into a household name by mixing soothing soulful samples with their typical brand of aggressive Memphis club music, a deadly combination that defined their first #1 album, The Most Known Unknown.
YOU AUGHTA KNOW:
Complex also named "Stay Fly" the #39 music video of the decade. 
14. The Strokes "Last Nite" (2001)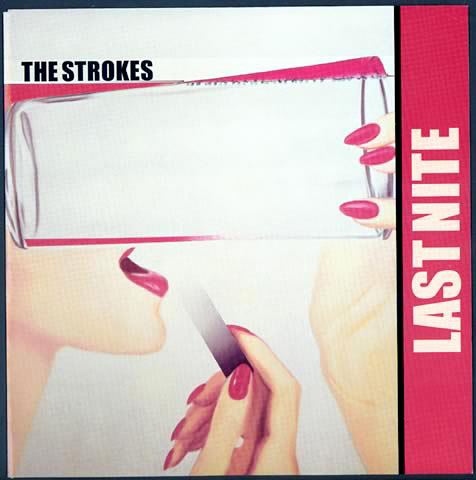 Producer: Gordon Raphael
Yeah, it's a rip-off of a Tom Petty song, but who cares? Stealing is pretty fuckin' punk rock. Indie rock had been moping around in its super-sensitive houseshoes for about a decade when the Strokes came around and made it sloppy and dirty again. So what if Williamsburg's awash in gentrified ironic t-shirts and tight jeans—don't blame the Strokes, they're just sleeping off their coke hangovers. With your girlfriend.
YOU AUGHTA KNOW:
"Last Nite" was originally released in early 2001 on The Modern Age, a 3-song EP with Rough Trade records that led to the group signing to RCA. 
13. M.O.P. "Ante Up" (2000)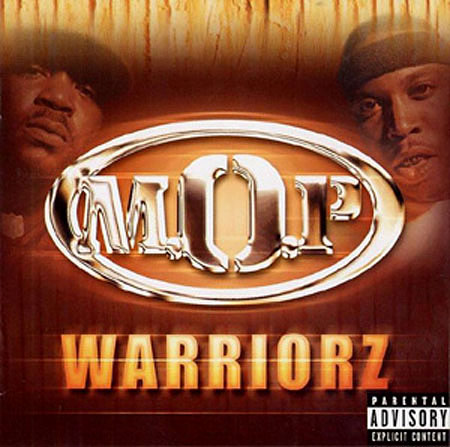 Producer: DR Period
Fame and Danze's ode to armed robbery (and kidnapping) remains one of rap's most reliable get-hype tracks, but we're almost thankful it didn't become a bigger crossover hit. Imagine Bill O'Reilly reading the lyrics to this one.
YOU AUGHTA KNOW:
Bert and Ernie fuck with this song, too. 
12. Mike Jones f/ Slim Thug & Paul Wall "Still Tippin'" (2005)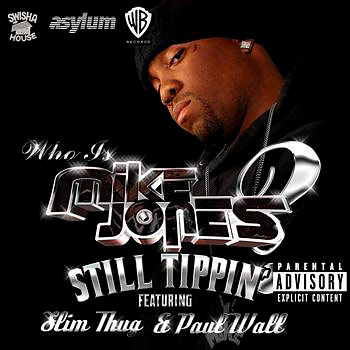 Producer: Salih Williams
A languid drum machine, a tortured violin sample, and Slim Thug, Mike Jones, and Paul Wall—yeah, that's what rap sounded like the year Houston broke, and it had more than the Internet goin' nuts. Houston didn't really establish a national presence after 2005, but this is the track that encapsulates that movement better than any other. Speaking of, anybody know a good way to get syrup residue out of a grill?
YOU AUGHTA KNOW:
The original version of the song features a verse from Chamillionaire; after Cham and Mike Jones had a falling out, Jones remixed the song and gave Cham's verse to Paul Wall. 
11. The White Stripes "Seven Nation Army" (2003)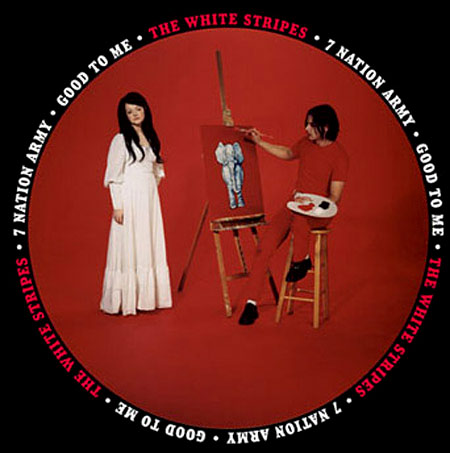 Producer: Jack White
A skinny, pale devotee of the Delta blues, Stripes frontman Jack White probably never said, "Bro, what I really want to do is write a jock jam!" Still, that's exactly what the first single off the band's Elephant album became. With its marching bass line, defiant lyrics ("I'm gonna fight 'em off/A seven-nation army couldn't hold me back"), and guitar explosion, this motherfucker of a lo-fi rock song could amp up a comatose librarian.
YOU AUGHTA KNOW:
The song has become a sports anthem used by boxers and college basketball teams, as well as European soccer fanatics, who substitute the lyrics with their own club- and player-specific chants. 
10. Lil Wayne "A Milli" (2008)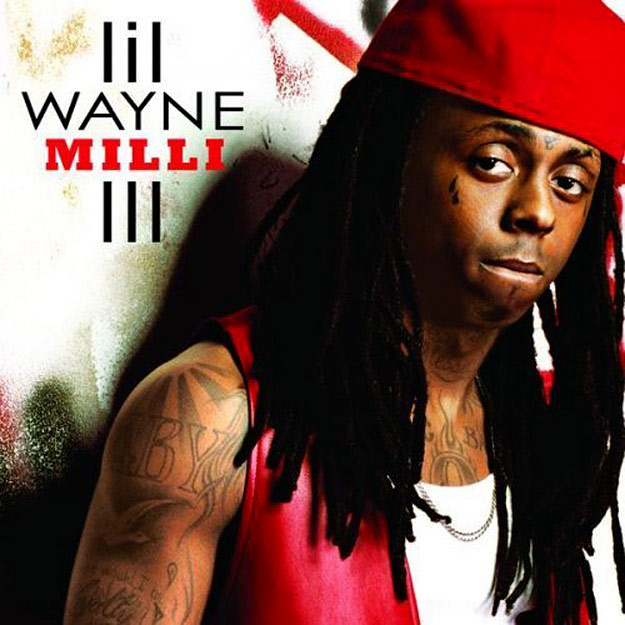 Producer: Bangladesh
At the height of auto-tune sing-song insanity, Weezy dropped this timeless lyrical assault to remind everyone why he's the best rapper alive. Released alongside "Lollipop" as the lead single fromthe milli-in-a-week-selling Tha Carter III, it was a slap in the face for hip-hop (a year before Jay-Z's finger-wagging "D.O.A.") that finally made rapping cool again, if only for the summer of 2008. The remix craze that ensued even compelled R&B singers like Ne-Yo, Trey Songz, Chris Brown and R. Kelly to spit their best 16.
YOU AUGHTA KNOW:
On the original leaked version, Wayne praises "the almighty power of Allah." On the mastered single version he changes the lyric to "the almighty power of the ch-ch-ch-ch-chopper." 
9. Damien Marley "Welcome To Jamrock" (2004)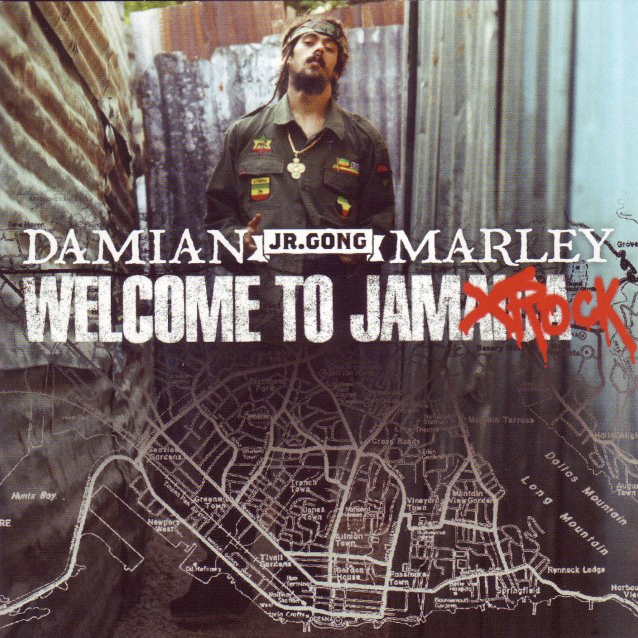 Producer: Stephen Marley
From the singalong sample to the heavy plodding vintage riddim, Junior Gong ruled the dance from '04 well into the next year. He'd put out an amazing album in '01, but this was the joint that made everyone know for damn sure that JA was about more than rum drinks. "Some bwoy nuh notice, dem only walk around like tourists on di beach with a few club sodas..."
YOU AUGHTA KNOW:
The "out in the street, they call it murrrrtherrrr"—actually, tne whole riddim—is taken from Ini Kamoze's 1983 cut"World A Reggae." 
8. 50 Cent "In Da Club" (2002)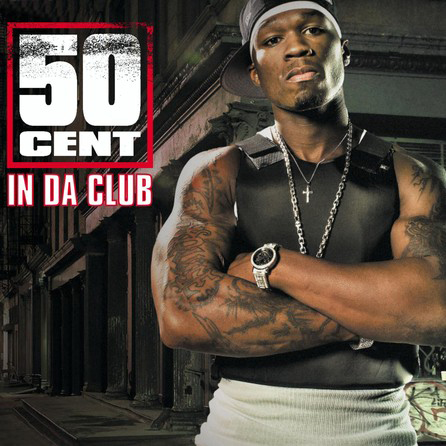 Producer: Dr. Dre, Mike Elizondo
Curtis' feel-good club anthem stands up, six years since it sat atop of the pops. 50's genius idea of coming up with a song that's always relevant (there's a new person's birthday everyday, duh) combined with superior production, and one of the best hooks of our time makes it a song that feels like it's the first time you heard it, every time.
YOU AUGHTA KNOW:
Beyonce ended up remixing the song shortly after it blew up. 
7. M.I.A. "Paper Planes" (2007)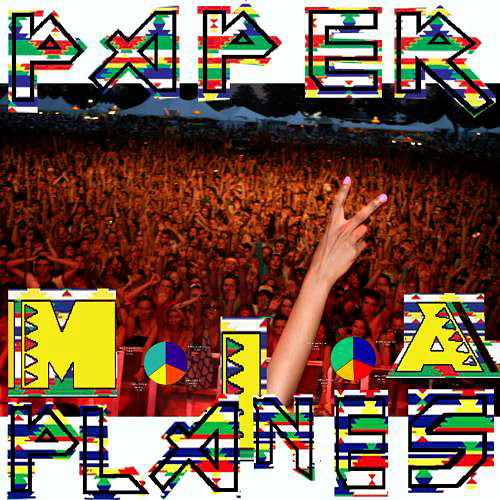 Producer: M.I.A., Diplo and Switch
The hard-hitting standout from M.I.A.'s sophomore album Kala became a completely unexpected cultural phenomenon, peaking at #4 on the U.S. pop charts over a year after the album's release. After appearing in the Pineapple Express trailer, the nostalgic robbery anthem crossed over and got the experimental electro rapper nominated for Record of the Year at the Grammys. Uptight urban radio even had no choice but to embrace her after Kanye used her vocals from the song on "Swagga Like Us."
YOU AUGHTA KNOW:
The song's guitars are sampled from The Clash's 1982 jam "Straight to Hell." 
6. Snoop Dogg f/ Pharrell "Drop It Like It's Hot" (2004)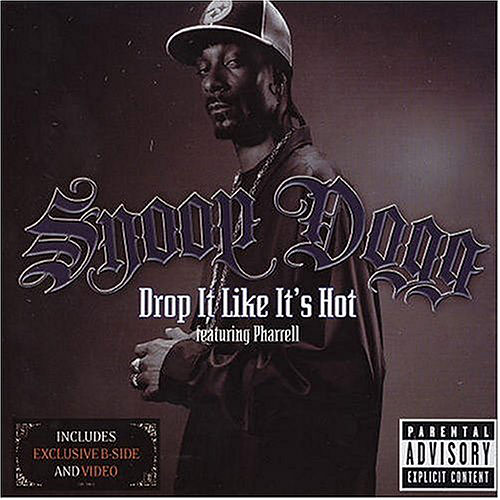 Producer: The Neptunes
By 2004, The Neptunes were clearly looking to move beyond their original sound, experimenting heavily in rock and new wave pop sounds. But no one saw this one-of-a-kind Snoop collaboration coming, a minimalist electro masterpiece that was clearly step in an innovative new direction for everyone involved. The bold move paid off—it became the first #1 hit on Billboard's Hot 100 for both Snoop and Pharrell.
YOU AUGHTA KNOW:
Complex also named the "Drop It Like It's Hot" the #9 music video of the decade. 
5. Kanye West "Can't Tell Me Nothing" (2007)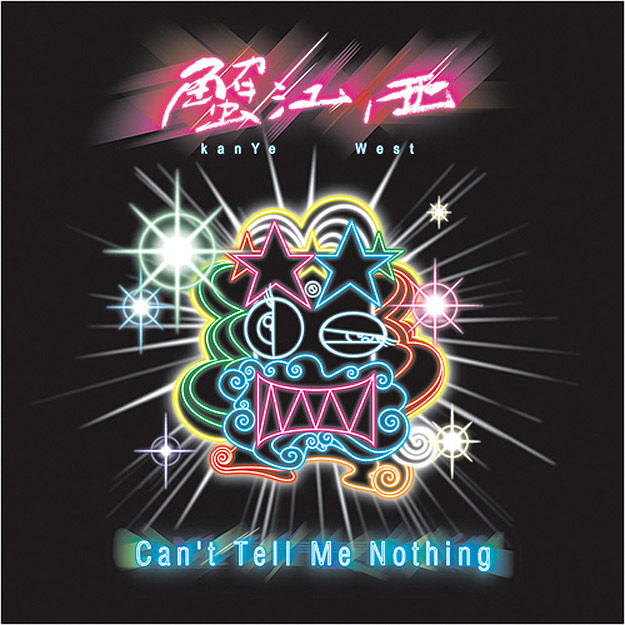 Producer: Kanye West & DJ Toomp
Kanye's self-proclaimed "Hood Anthem" brought DJ Toomp's drums out of Atlanta and into the arenas, layered with depressingly pensive synth chords and peppered with Jeezy ad-libs. It's the perfect environment for 'Ye's hard-headed existential crisis: "I feel the pressure, under more scrutiny/What I do? act more stupidly."
YOU AUGHTA KNOW:
"Can't Tell Me Nothing" started as a beat Toomp made for the remix to Young Jeezy's 2006 song "I Got Money," which is why Jeezy's ad-libs appear on the song. 
4. Eminem "Lose Yourself" (2002)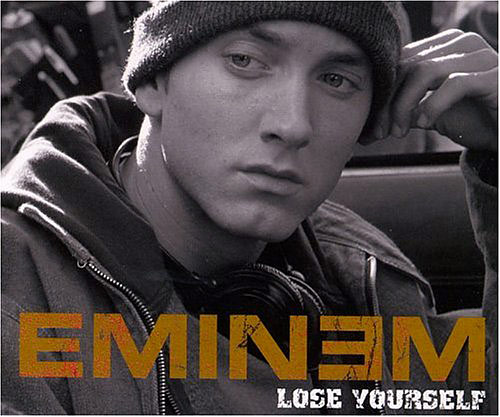 Producer: Eminem, Jeff Bass
On the Academy Award-winning motivational anthem from the 8 Mile soundtrack, Marshall put himself inside the mind of a young struggling MC. One of the most inspiring songs Em's made in his career, it found its way into the headphones of everyone from hardcore Shady fans to athletes looking to get psyched before gametime.
YOU AUGHTA KNOW:
"Lose Yourself" is the most successful rap song ever. EVER! 
3. OutKast "B.O.B." (2000)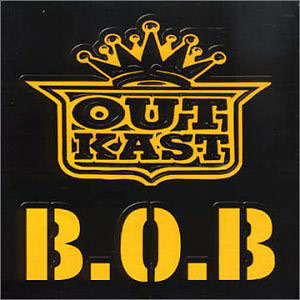 Producer: Earthtone III
OutKast was no stranger to creating unconventional music--witness "Synthesizer" on Aquemini and "E.T." on ATLiens--but when they came out spitting fire over some sort of futuro-electro-d&b chaos, all bets were officially off. The fact that 3000 sounded like he'd been born to rap like that? Fuck what you heard, they just fucked everything you'd heard.
YOU AUGHTA KNOW:
"B.O.B." clocks in at 155 beats per minute—the exact same tempo as Keri Hilson's "Knock You Down." Who woulda thunk?
2. R. Kelly "Ignition (Remix)" (2003)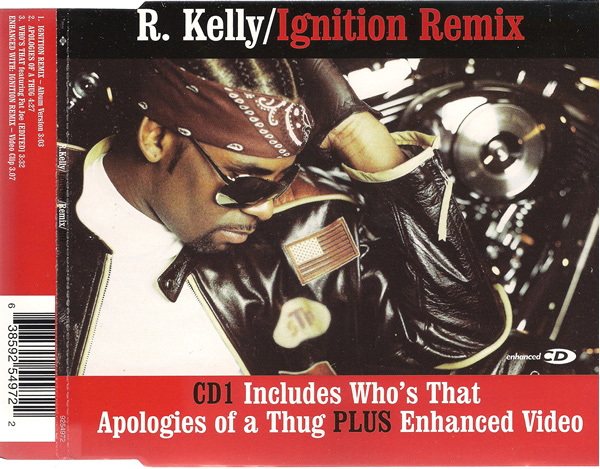 Producer: R. Kelly
When you've been accused of making pornography with a minor, and a video that clearly shows the alleged act leaks out on the internet, it's safe to say your career is in deep shit. R. Kelly was undoubtably one of the greatest singer-songwriters of the '90s, but things looked grim after the charges came out—Jay-Z fleed the promotion of The Best of Both Worlds and Kells seemed lost, leaking confusingly corny material like "Heaven I Need A Hug." It's no exaggeration to say that the remix to "Ignition" is the song that saved R. Kelly's career. Yes, it's that good.
YOU AUGHTA KNOW:
"Ignition (Remix)" spent 5 weeks at #2 on Billboard's Hot 100, blocked from the top spot by only 50 Cent's "In Da Club."
1. Jay-Z "I Just Wanna Love U (Give It 2 Me)" (2000)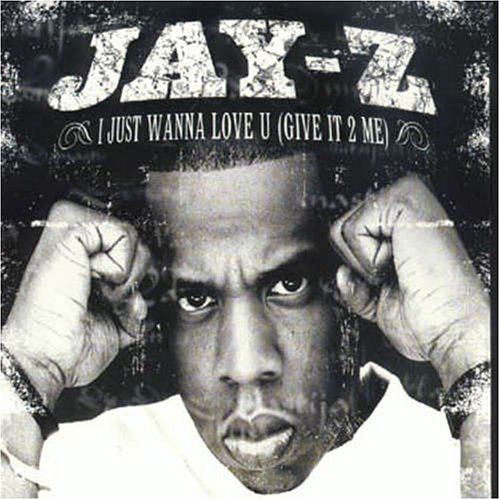 Producer: The Neptunes
On December 9, 2000, "I Just Wanna Love You" shot to #1 on the R&B/Hip-Hop chart, a first for both Jay-Z and The Neptunes. A sing-along anthem so undeniably infectious, it's still an instant party starter to this day. In retrospect, it sounds like Hov's last hurrah before growing up on The Blueprint, two and a half verses of instant quotables, varying from cleverly kicking game to clowning on hoes. Pharrell's Curtis Mayfield-style falsetto had just blown up that summer with Mystikal's "Shake Ya Ass," so for their first collaboration with Jay-Z, the production duo made it their new trademark and turned up the tempo on the tiny synth funk orchestra. Jay coined it "The Neptunes Sound," and this was it—the blueprint for pop perfection that P and Chad used to take over the radio for the first half of the decade.
YOU AUGHTA KNOW:
"I Just Wanna Love You" was the last song recorded forThe Dynasty album, just after Roc-A-Fella decided to release it as a Jay-Z solo abum and not a "crew" compilation. In fact, the original lead single was planned to be "Parking Lot Pimpin'" (featuring Memphis Bleek and Beanie Sigel) until Hov changed it the day before the video shoot with Dave Meyers.