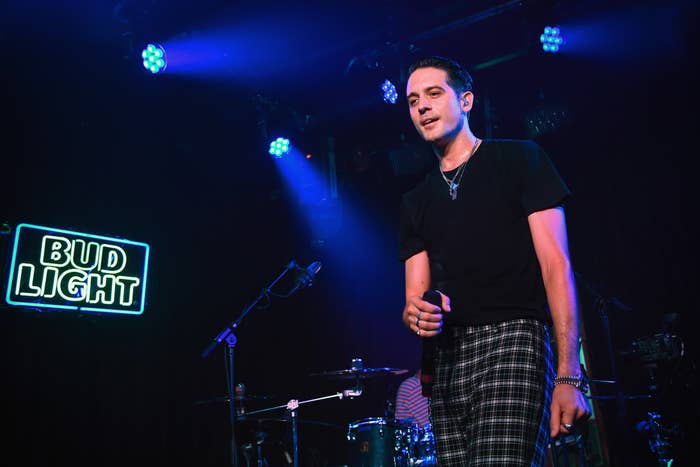 When Suzanne first arrived outside of the Blue Nile, it was an unseasonably temperate night in New Orleans. A heat wave had just ended, and the sky was clear. It was a good omen—one of many—for G-Eazy's latest stop on the Bud Light Dive Bar Tour.
Suzanne was first drawn to G-Eazy for his motivated lyrics, she says, consistently dazzled by his wordplay. "I remember was just in my kitchen, cleaning up my house and [after putting on G-Eazy] I noticed the vibe of the music really fit," she says of first falling in love with his music. "It had a really New Orleans touch, it felt right at home in my New Orleans house, and everything just seemed to fit." When G-Eazy announced his NOLA stop at the Bud Light Tour, it felt like everything was somehow coming together.
When she went down to Frenchmen Street on August 30, it felt to her like half the street was shut down. "Everybody was so excited to be there and were waiting in this huge line," she reflects, but "[I] had this special pass which was really dope, I got right backstage." As is the custom in the Big Easy, the crowd felt welcoming. "Everyone was super nice and excited about it," she remembers. "It was just like walking into this venue that was just filled with fans who were singing to his music."
When G-Eazy—real name Gerald Earl Gillum—​appeared on stage at the Blue Nile, he didn't disappoint the fans who had waited to see him, immediately talking about his connection to New Orleans. According to Suzanne, he talked about "how special this place is, and how it had left such a special mark on him, and that I really related to because I really love living in New Orleans and it's always held a really special place for me."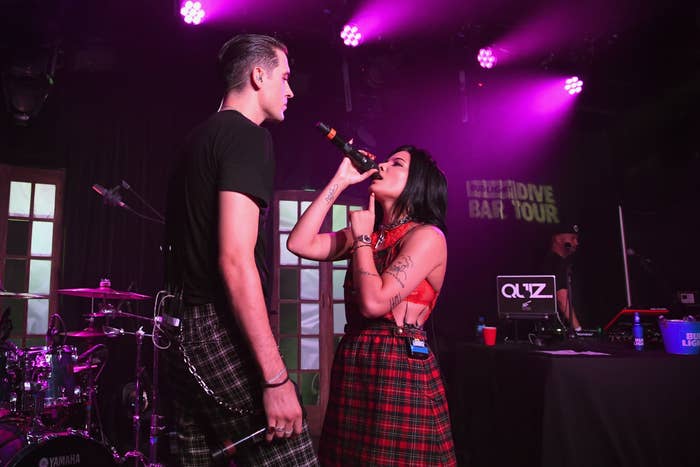 The performance was a star-studded affair, with the Berkeley native bringing up guests Cardi B, Halsey, and even the brass band the Soul Rebels. It was a special night for Suzanne, who sang along to every word of "Random" and "Me, Myself & I," and was completely blown away by his rendition of "No Limit," which he performed side by side with Cardi B.
Waiting around after the show, Suzanne would meet some new friends. "I was waiting around and I got talking to some of Gerald's college buddies, who promptly invited me up to the after party upstairs." She was struck by the excitement of G's friends. "All of his college friends really love him, they were just so excited to see him do well," she said. "It seemed like he really looks them up wherever he is going and goes out of his way to invite them along." In true New Orleans fashion, everyone at the party was super welcoming. G himself was sitting with his girlfriend Halsey on a couch, talking with friends and fans and just hanging out. Suzanne relates to me how he just seemed so "relatable." To her, meeting her icon just felt "so real and so chill."
For a superfan like Suzanne, a night like this couldn't have gone any better. "I've always loved listening to his music, and now when I hear it on the radio I have a memory of being there and seeing him perform, like, five feet away from me. It felt like he was performing for me in basically a private space, surrounded by so many fans. I can't believe that someone who is so talented and loves my city as much as he does was able to perform in such a real way in such a personal venue."