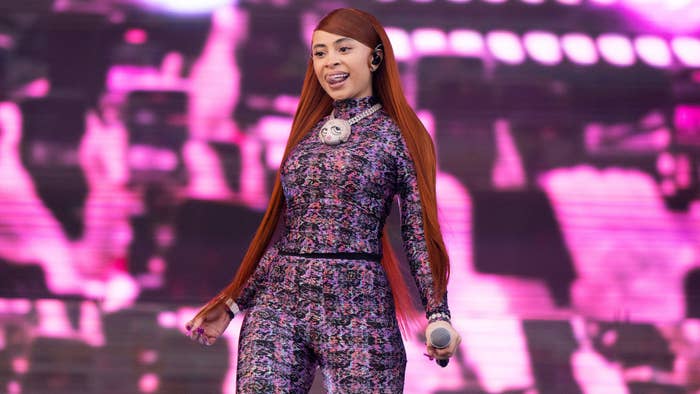 Ice Spice didn't understand early comparisons fans made of her to Princess Diana.
"I saw all of my supporters being like, 'She's the People's Princess! She's Princess Diana!' " the 23-year-old told Billboard in a new interview. "At first, I was confused. I was like, 'Um, Princess Diana? Out of everybody?' But [then] I was like, 'Fuck it, she's iconic.'"
In the story, Billboard also points out that like Diana, Ice has also experienced some scary situations during her various appearances. During a set she gave during New York Fashion Week in February, fans rushed her over their excitement, forcing her to leave in the middle of her performance.
"I'm not going to lie: I was scared in that moment. I was kind of worried because we was a little outnumbered that night," she confesses. But her tone swiftly shifts to gratitude: "But looking back, I was like, 'This is really a blessing being able to just see how excited people are to see me perform.'"
Ice very much embraced the Princess Diana analogy. The Bronx native's song "Princess Diana," from her debut EP Like..? is a hit. The track saw a remix with Nicki Minaj, debuting No. 4 on the Billboard Hot 100. The song also topped Hot Rap Songs, becoming the first No. 1 to feature two women since the chart launched 34 years ago.
"So proud of 'princess diana' with nicki like my dream collab rlly came true i can d!e happy now," Ice tweeted back in April.