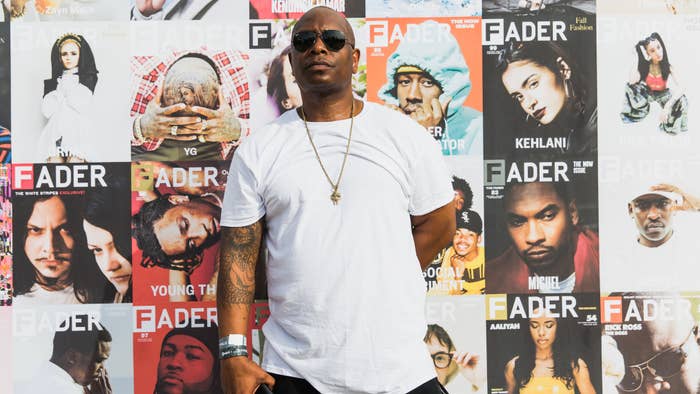 There has been at least some good news this week.
Combat Jack's son, Chi Ossé, has announced his bid for City Council in New York City's Crown Heights neighborhood, specifically the 36th district. Ossé made the announcement on Friday via Instagram.
Ossé has played a big role in the ongoing protests that have taken place in New York, and is "committed to revolutionizing modern American politics," his website says.
The site continues to read, "recently Ossé has played a key role in the revitalization of the Black Lives Matter Movement. Marching alongside Warriors in the Garden, a collective of activists hailing from every borough, he confronted a militarized police force head-on. As the movement continued to grow, Ossé continued to discover unpassed reform initiatives, police union campaign donations, and unforgivable inaction."
His run for public office is particularly important to him because his family has lived in Crown Heights for three generations. He explains that his platform comes in three parts: "(1) End qualified immunity, (2) Decrease the police budget and Demilitarize the NYPD, and (3) Re-invest capital and resources into communities of color and lower-income communities."
Ossé's father, born Reggie Ossé, passed away from colon cancer in 2017, when he was 53-years-old. Reggie was a hip-hop journalist and podcast pioneer whose career also included a stretch as a hip-hop attorney and executive, and as the managing editor role at The Source. He later left to build his own brand with The Combat Jack Show. For Complex, Ossé hosted his own version of his podcast for television, a weekly 12-episode series that launched in April 2013.