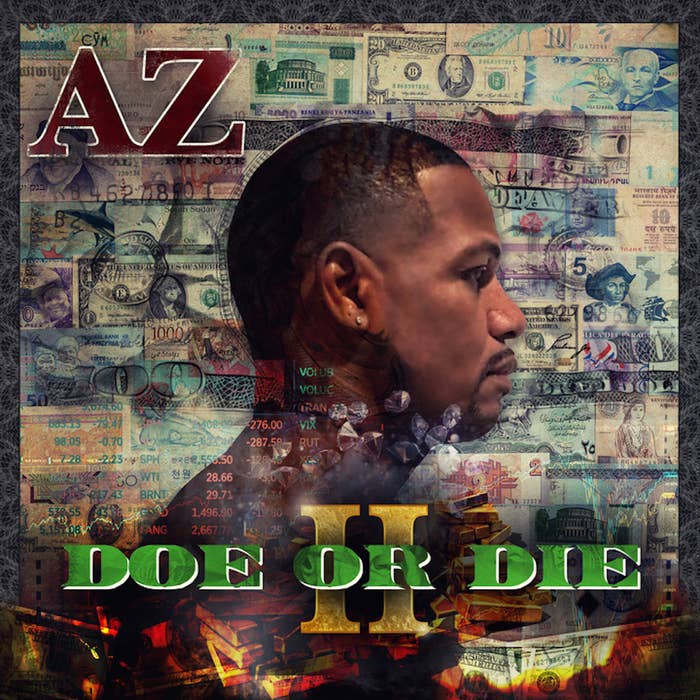 AZ has returned with his full-length album Doe or Die II.
The new project features guest appearances from Lil Wayne, Rick Ross, Conway The Machine, The Alchemist, T-Pain, Dave East, Pete Rock, and Idris Elba, among others. In mid-August, the Brooklyn native dropped off the album's first official single "The Wheel" with Jaheim.
"'The Wheel' of life got us all on a race to the top, so be diligent and stay focused," AZ said in a press release. "Like B.I.G. once said, 'and if you don't know, now ya know.'"
The new offering is the long-awaited sequel to AZ's 1995 debut Doe or Die, and the latest album since his 2009 project, Legendary. Most recently, AZ appeared on Nas' Kings Disease cut "Full Circle," which saw The Firm reunite. Nas' album also won the Grammy for Best Rap Album of 2020.
Stream Doe or Die II below.

You can also watch the video for "Just 4 U" below.