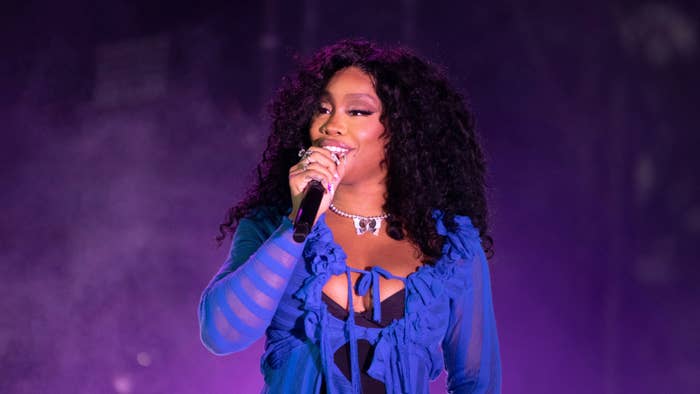 It's confirmed. SZA's sophomore studio album will arrive later than expected.
Fans have spent the past month waiting for an update on the project, which will mark SZA's first proper release since 2017's Ctrl. Anticipation increased back in May, when SZA suggested her long-awaited album would arrive sometime before the fall.
"My album's, like, finally ready to go, more than I've ever felt before" she told Vogue at the 2022 Met Gala. "So this summer will be a SZA Summer."
The excitement of fans has since turned into disappointment, as SZA's album has yet to receive an official release date. One Instagram user expressed their concern on the singer's Instagram page, pointing out that fall is just two months away and they've yet to receive any updates. SZA said she had every intention of dropping the effort during the summer, but her labels decided to take more time before dropping it. SZA claimed the decision was made by RCA and Terrence "Punch" Henderson, the president of Top Dawg Entertainment. 
On Thursday afternoon, Punch took to social media to provide some clarity on the album's delay.
"Shortly after discussing everything with RCA and Top, we decided it was best to do it a little bit later to set everything up correctly, giving it its proper space and lead time," he wrote. "There is a lot that goes into putting out [an] album and especially one with this much anticipation. We thank you for your continued patience and understanding."
Punch reassured fans an announcement will be coming soon. Stay tuned as more details about the release become available.