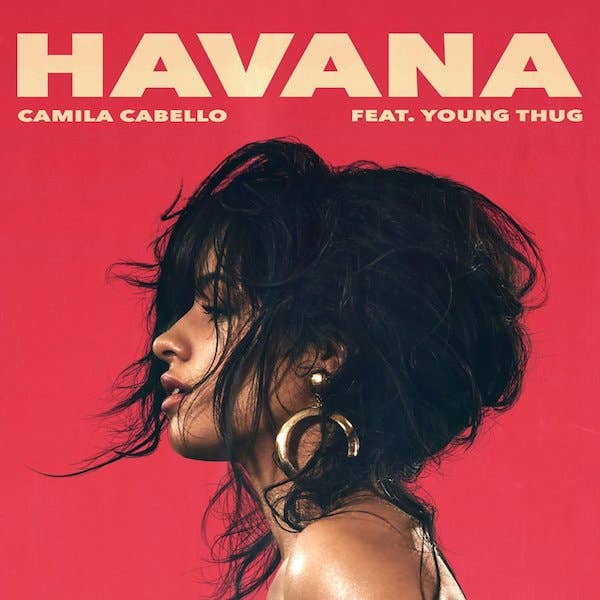 Camila Cabello returns with two new tracks from her upcoming album, The Hurting, The Healing, The Loving.
On Thursday, the former Fifth Harmony member officially dropped "Havana" featuring Young Thug as well as "OMG" featuring Quavo. Cabello teased both tracks on social media earlier this week, writing: "I wanted to put 2 summer songs out off my album in honor of me going on the #24kMagicWorldTour this summer.... hope u love them."
In the Frank Dukes-produced "Havana," we find the 20-year-old singer embracing her Cuban roots, as she sings about her hometown over a sultry, Latin-infused beat.
"OMG," on the other hand, leans more toward a hip-hop sound, featuring trap-inspired beats and Quavo's signature flow. The two previously collaborated on Major Lazer's "Know No Better" alongside Travis Scott.
"Havana" and "OMG" are available now on Apple Music and iTunes.
The tracks follow the previously released singles "Crying in the Club" and "I Have Questions."The Hurting, The Healing, The Loving, which will mark Cabello's first full-length solo album, is set to drop next month.
Cabello spoke about the process of writing her album during an interview with Carson Daly back in May.
"I feel like, for a long time, I didn't really know how to deal with the emotions that I was feeling and the hurt that I was feeling and I felt like I was just trying to be numb and to pretend that everything was fine so I didn't have to feel it as much. But I feel like with any kind of writing process or with any kind of music-making process, you have to be in tune with your emotions in order to really write honestly," she said. "And so I felt like that kind of cracked me open and that's why I was finally able to move on from it… I was finally in a place where I could feel everything."