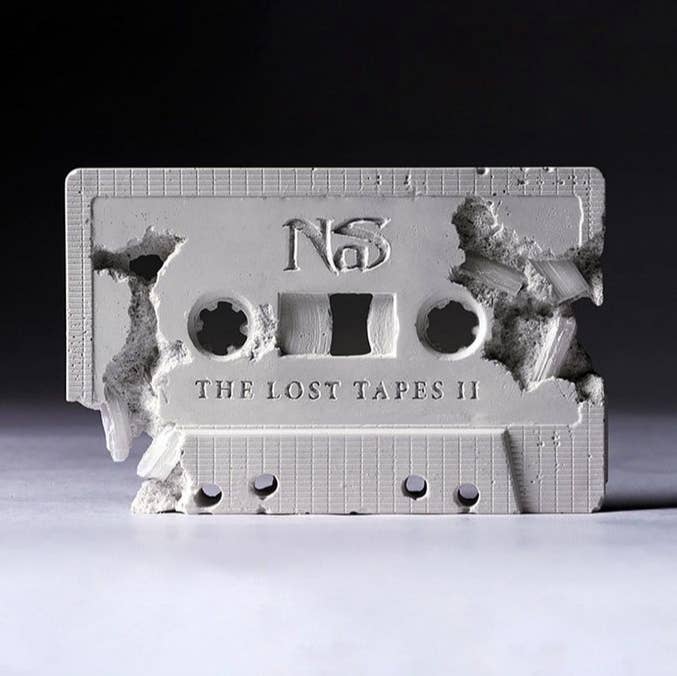 Nas went back to the vault.
On Thursday, the hip-hop veteran released the long-awaited sequel to his 2002 project, The Lost Tapes. The compilation album, which was teased back in June, carries the same concept as the original: a collection of unreleased Nas tracks that were left on the cutting room floor. The Lost Tapes 2 consists of 16 songs that were recorded during sessions for Nas' previous albums Hip Hop Is Dead, Untitled, Life Is Good, and NASIR.
The rapper spoke about the project during an interview on The Daily Show, but refused to reveal where each track was supposed to land.
"You kinda gotta guess like, 'What year did he make this one?'" he told host Trevor Noah. "Some of the songs are like 10 years old, 12 years old, and some of them are as early as a year-and-a-half ago."
The Lost Tapes 2 includes features by Swizz Beatz, David Ranier, J. Myers, Al Jarreau, and Keyon Harrold, as well as production by Kanye West, Pharrell, No I.D., Pete Rock, and Hit-Boy. Frank Ocean also has a writing credit on "Royalty."
You can stream the album now on all major platforms.
Fans can also catch Nas on tour with Mary J. Blige this summer. The trek kicked off last week and will conclude Sept. 17 in Los Angeles. Click here for the full schedule.