Meek Mill Honored With His Own Day in Houston
Meek Mill reportedly received the honor for his ongoing advocacy work.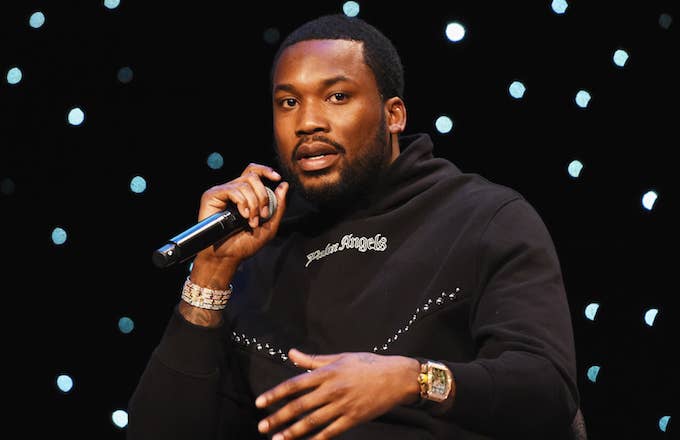 Getty
Image via Getty/Kevin Mazur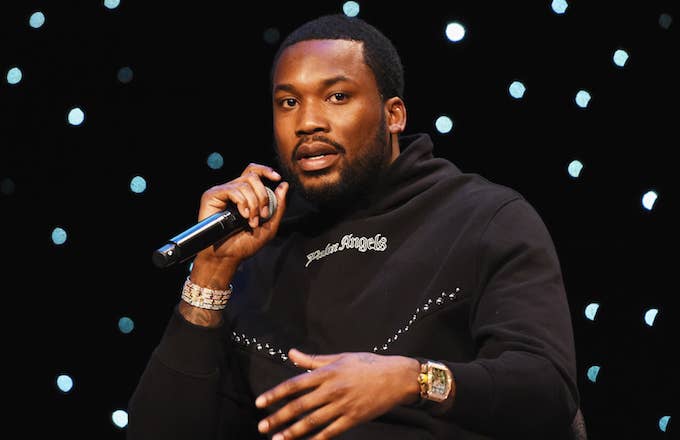 Sources told TMZ the honor was tied to Meek's ongoing advocacy work. The 31-year-old rapper received a two- to four-year prison sentence in 2017 for violating his probation. The sentence, which stemmed from a decades-old conviction, was widely criticized as unjust and heavy-handed, and sparked nationwide protests. Since his release from prison last April, Meek has used his platform to promote criminal justice reform.
During his stop in Houston this weekend, Meek talked to a group of boys in the Harris County Juvenile Probation Department. He spoke about his life struggles and encouraged the group to make the right choices.
"I wanted to be the smart kid who makes all the right decisions," Meek said. "If you want to go to the penitentiary and live that life, do that. But if you want to be somebody and you don't want to fall victim to that—because we've got millions of people who look like us that have done that alread—then listen to the voice and make the right choices at the right time."
Meek is currently on the road for his Motivation Tour. The trek continues in Phoenix this Tuesday (Feb. 26).