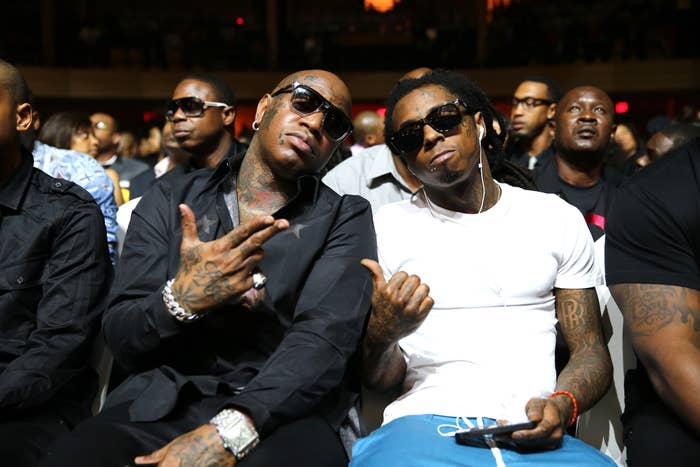 Lil Wayne's multi-million dollar lawsuit against Universal Music Group and SoundExchange has been put on the back burner. According to an exclusive report by The Jasmine Brand, a federal court judge ruled that Weezy must first resolve his dispute with Birdman before his suit against UMG moves forward. Why? Because the cases are way too similar.
Back in March, Wayne filed a lawsuit against UMG—the parent company of Cash Money Records—for allegedly cheating him out of royalties. The rapper claimed the company was taking money that was owed to him and funneling it back to itself in order to pay off Birdman and Cash Money's debt. Wayne is now seeking about $20 million from UMG, but it's unlikely he'll receive that money anytime soon.
At the end of 2014, it was reported that Tunechi and Young Money Entertainment filed a $51 million lawsuit against Birdman and the Cash Money label for withholding millions of dollars in royalties. Wayne claimed that Birdman and Cash Money only paid him $2 million out of the $10 million owed for the Carter V album, which has been long delayed. He also claims he was screwed out of money for his work on discovering artists like Nicki Minaj, Drake, and Tyga,
According to The Jasmine Brand, the federal judge decided to hold off on Wanye's suit against UMG, as the decision on the Birdman case will greatly affect its outcome. This is good news for UMG but horrible news for Wayne. It could be up to a year before the lawsuit against Birdman is resolved.