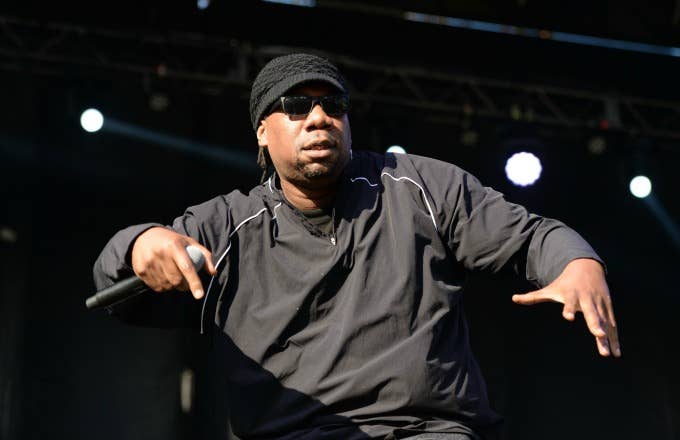 KRS-One has owned up to the lyrical inaccuracy discovered in his latest track.
Earlier this week, XXL pointed out the 51-year-old rapper had mistakenly paid tribute to the wrong Beastie Boys member in "Hip Hop Speaks From Heaven." The song, which will land on his new album, The World Is Mind, was intended to honor late rappers like 2Pac, Biggie, Nate Dogg, J Dilla, Eazy-E, and Beastie Boys' Adam "Ad-Rock" Horovitz. But Ad-Rock is, of course, still alive. "Like a late fog in the mist/I see King Ad-Rock/And rest in peace Nate Dogg/Their names and their natures will last," he raps.
Shortly after the mistake was caught, KRS-One went to social media to apologize for the mix-up. He said he meant to shout out Beastie Boys member Adam "MCA" Yauch, who died in 2012 following a cancer diagnosis. KRS-One also reassured fans he would fix the mistake
"In light of this, I am redoing the song 'Hip Hop Speaks From Heaven' and I am pulling the original version of my digital release," he wrote on Twitter. "Historical accuracy is extremely important to me, so I accept all responsibility for this error […] These songs are fresh from studio sessions where my lyrics are mostly freestyle and 'off the top of the head.' No excuse though. […] my sincerest apologies to King Ad-Rock who is alive and well."
You can read KRS-One's full statement below.