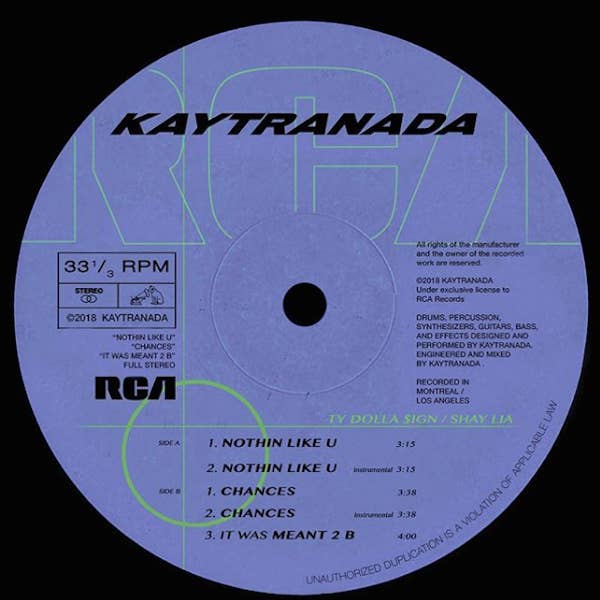 After assisting a number of records throughout the year, Kaytranada has rolled out a new solo project titled NOTHIN LIKE U / CHANCES.
The five-track EP is a mix of instrumentals and vocal cuts, with appearances by Ty Dolla Sign and Shay Lia. There are some strong R&B, electro vibes running throughout the effort; perhaps it's a little taste of what Kaytranada has in store for 2019.
Just a day before NOTHIN LIKE U / CHANCES dropped, the Canadian producer told fans that he has spent months working on his new album and that it's expected to drop sometime next year. The LP will serve as the follow-up to his 2016 debut album 99.9%.
While we wait for more information. In the meantime, listen to NOTHIN LIKE U / CHANCES on Apple Music or Spotify.