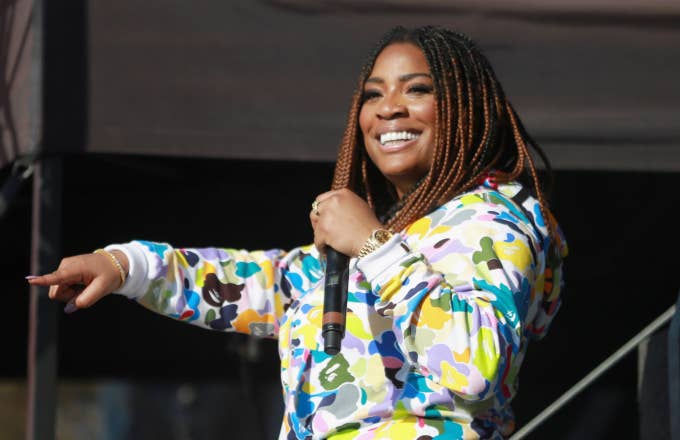 Schoolboy Q and Kamaiyah have joined forces on an upcoming track. And, as expected, it sounds like a banger.
On Wednesday, Yaya teased the collaboration on social media, posting footage from the artists' studio session with the mysterious record playing in the background. She also posted several Instagram photos of her and Q, with the caption: "The school boy and the school girl."
As of now, there aren't many details about the collaborative track, such as its title or scheduled release date. It is also unclear if this is a standalone single or if it will appear on a full-length project.
Prior to dropping her Before I Wake mixtape in November of 2017, Kamiayah told GQ she had one other release on deck; however, it's unlikely this track will appear on the project, as it includes a feature.
"I'm working on putting out two projects, Before I Wake and Woke. Conceptualized! No features. All me," she explained. "I'm picking up my speed—the momentum I took a deficit toward."
So, does that mean we're getting two more Kamaiyah projects within the upcoming months? If that's the case, we're definitely not mad.
It's also assumed that Kamaiyah will release new material in the upcoming months, as she is scheduled to perform at Coachella 2018 in April; however, the rapper has said on multiple occasions that she is never in a rush to deliver new music.
"Most people make the mistake of putting out records prematurely, and then it don't sell and the record label looking at them like, 'What the hell? We put all this money into that,'" she said during a 2016 interview on 106 KMEL. "Don't even think that I'm just a one-hit wonder. Everything is strategically planned with me. I always know what my next move gonna be."