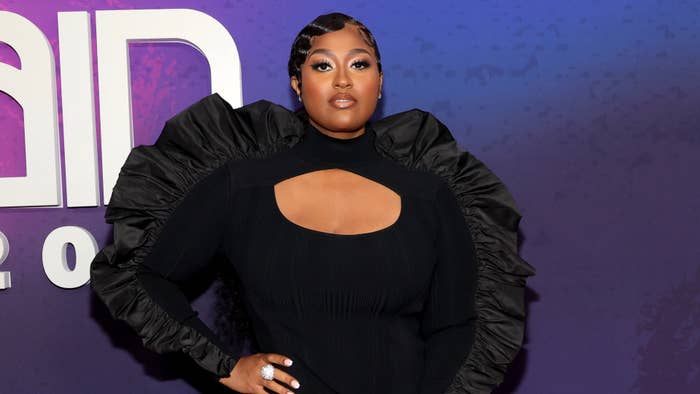 Uncertainty looms over Jazmine Sullivan's Heaux Tales Tour.
On Wednesday, the Grammy-nominated singer announced she had canceled her Sacramento show because she "felt extremely under the weather." Though Sullivan told fans she had tested negative for COVID-19, she wanted to take some time to rest her body and voice to ensure her future performances were solid.
Fast-forward to Thursday, when the singer revealed she had COVID-19.
"My doctor confirmed today that I'm positive with Covid. I am taking every precaution to isolate myself," Sullivan wrote. "I'm truly sad to have to cancel more shows but health and safety come first for myself, my team, and all of you."
Sullivan said she was pulling the plug on her Thursday gig in Los Angeles, and would "likely" cancel tour dates scheduled throughout next week. 
"We will let you know when the tour will resume once we have made that decision," she continued. "As soon as we have more information in regards to tickets and rescheduling, ticket holders will be notified via email."
Sullivan kicked off her North American tour in Vancouver earlier this month. The trek was expected to include stops in Houston, Atlanta, Brooklyn, and Toronto, before concluding March 30 in Chicago.
Stay tuned as more information about the tour is revealed.