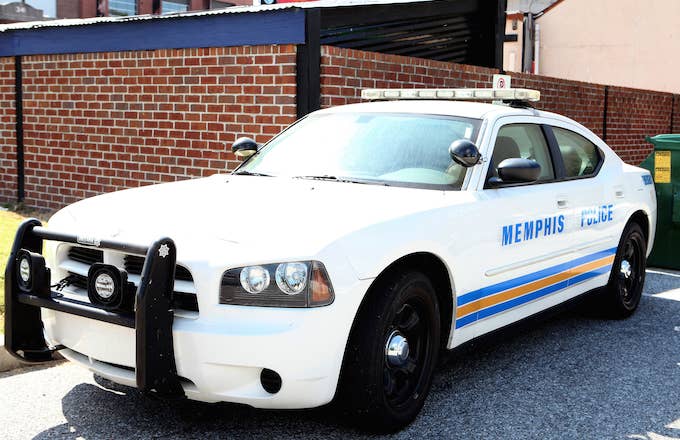 Tennessee prosecutors have dropped the charges against in the controversial "hoodie arrests" case.
Back in early November, two black men were taken into custody and charged with trespassing after an incident at the Wolfchase Galleria Mall in Memphis. The man at the center of the case was 22-year-old Montavious Smith, who, along with his group of friends, was kicked out of the Galleria because he refused to take off his hooded sweatshirt. Security allegedly told the men that their attire was a violation of the mall's dress code.
According to The Grio, Smith returned to the building shortly because he believed the incident was racially motivated. Shortly after he arrived, Smith was arrested by Memphis officers who were working security. Retired journalist Kevin McKenzie witnessed the situation and began recording the confrontation with his phone. Moments after he pulled out his phone, McKenzie was in handcuffs.
"I asked the deputy what the young men had done. He said their hoodies had violated a mall policy. Hoodie profiling was news to me," McKenzie wrote in a column for the Commercial Appeal. "I recorded it on my cell phone. That's when a black sheriff's deputy approached me. 'You're in violation of mall policy,' he said. 'So you can be asked to leave too so you might want to put your phone up.'"
He continued: "Within seconds, a white Memphis police officer stepped in to tell me I would be arrested if I didn't leave. Before I could respond, he twisted my arms behind me and placed me in handcuffs and marched me down the escalator to a back office at the mall."
McKenzie was also charged with criminal trespassing.
The incident, which has been dubbed the "hoodie arrests," ignited outrage, with many claiming it was a result of racial profiling. The men received support from both local and national organizations, including Roc Nation. Shortly after the arrests made headlines, the music imprint launched Team ROC—a division dedicated to combating racial injustices. The team helped Smith and McKenzie secure high-profile attorneys who worked on the case pro bono, and enlisted Memphis native Yo Gotti to publicly condemn the arrests. ROC also met with mall officials about the much-needed changes to the vague dress code policy.
The efforts paid off. According to the Commercial Appeal, prosecutors dismissed Smith and McKenzie's criminal charges Thursday. Representatives for the mall also said that they've updated their policy to clarify that "hoodies are acceptable as long as the guest's face remains visible."
Dania Diaz, Roc Nation managing director of philanthropy, said the "hoodie arrests" case is just the beginning for Team ROC.
"The athletes and entertainers that we represent are passionate about standing up to injustice, so the formation of Team ROC is a reflection of our commitment to those causes," she said in a statement. "Our goal is to use our shared resources to combat injustice and amplify the need for universal equality, so we're glad to have rallied around Montavious in his time of need and we're thrilled that the charges against him have been dismissed. We're also incredibly appreciative of Chidi Achara—from the Simon Property Group—for collaborating with us to champion changing policies."