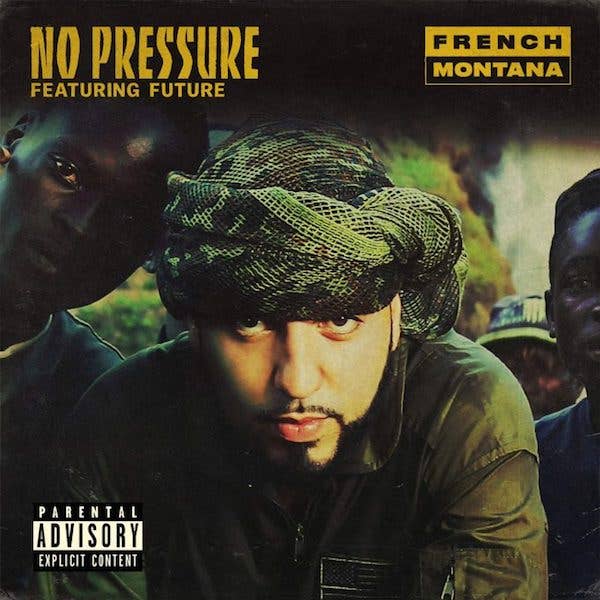 French Montana was in the midst of a shitstorm this week after posting a controversial tweet many considered racist. Though the 32-year-old rapper endured a brutal dragging on social media, he didn't let that stop him from releasing new material just a day after he published the tweet.
The Future-assisted track, fittingly titled "No Pressure," goes heavy on the bass and AutoTune, with French and Hendrix singing about an unnamed foe: "Choppers, choppers, bang, they was lookin' for me/Ain't gon' say no names, probably lookin' for me/Chopper chopper bang, he a copper too/ Ain't gon' say no names, he a rapper too."
It's unclear if "No Pressure" will be included on a full-length project or if it's just another loose cut. Within the last couple of months, French has debuted "Hold Up," featuring Chris Brown and Migos, as well as the music video for "Said N Done" with ASAP Rocky. The latter track was included in 2016's MC4, which was changed from an album to a mixtape after years of delays.
While we wait to see what French has in store next, you can stream "No Pressure" on Apple Music and download it iTunes or check it out below via Spotify.